Saturday, September 26, 2020





I am running 2 offers for The Open this week. One is for anyone who purchases a pair of UA Tips shoes. There is a free performance shirt with each pair sold, and the other is a lesson offer, whereby anyone purchasing a package before Sunday doubles their sessions if that player wins.







Let's get you started on the right journey for you!









Donald Package:



Martyn £31 David £25 Matt £22
1 x 30 min lesson
Long game or short game skills


d






Poulter Package:



Martyn £58 David £45
2 x 30 min lessons or 1 x 60 min lesson
Long game, short game & on-course skills



Rose Package:



Martyn £83 David £65
3 x 30 min lessons
Long game, short game & on course skills




Westwood Package:



Martyn £120 David £100
5 x 30 min lessons
Long game, short game & on course skills



McIlroy Package:



Martyn £155 David £125
7 x 30 min lessons
Long game, short game & on course skills

Junior Lessons:

Martyn £15 David £12
1 x 30 min lesson
c
c




The impact of lie angle on your approach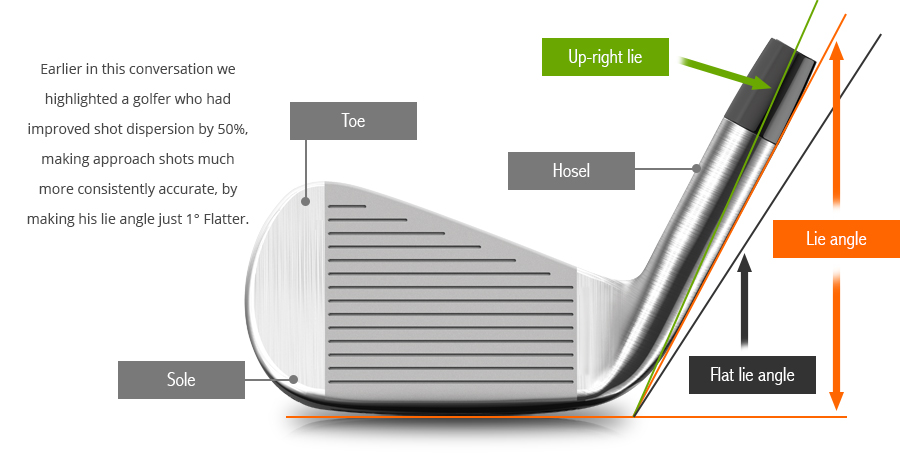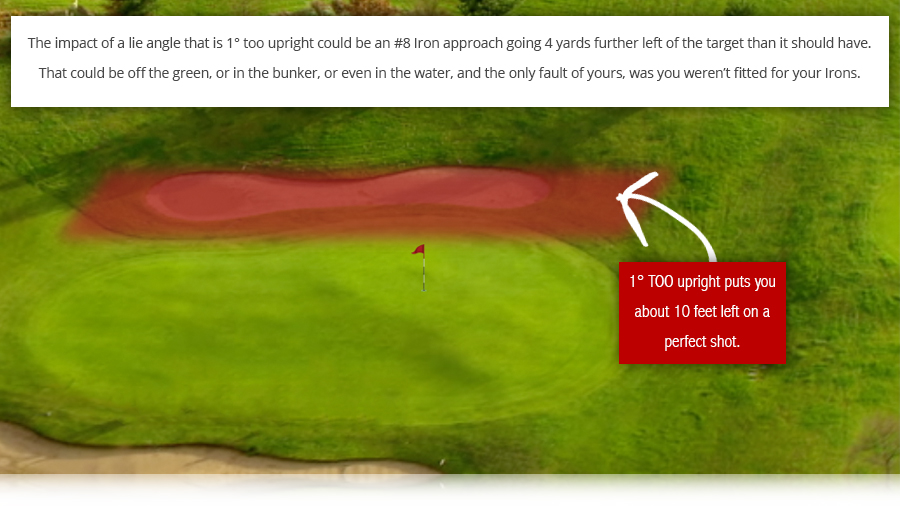 Just where you enter the scoring zone, the impact gets worse




Take a #5 Iron out of your bag and raise the toe slightly making the club a little too upright, and then imagine the line of the ball coming off the face. It's going left. Now take a higher lofted club, a #8 Iron, and do the same test and you'll notice the impact, or amount that the ball is going to go left, will increase.

There are two styles of Practice
Most advice seems to recommend using one of two practice methods, but when we watch golfers practicing, they don't utilize either. They hit a few short Wedges to warm up. Then they might hit five or six #8 Irons, before moving up to a #7 Iron, and so on.

The two different methods


Block Practice


Used when you want to reinforce a physical feeling in the swing. This is a repetition of the same swing many times, with a single swing thought focused on the change you're trying to implement.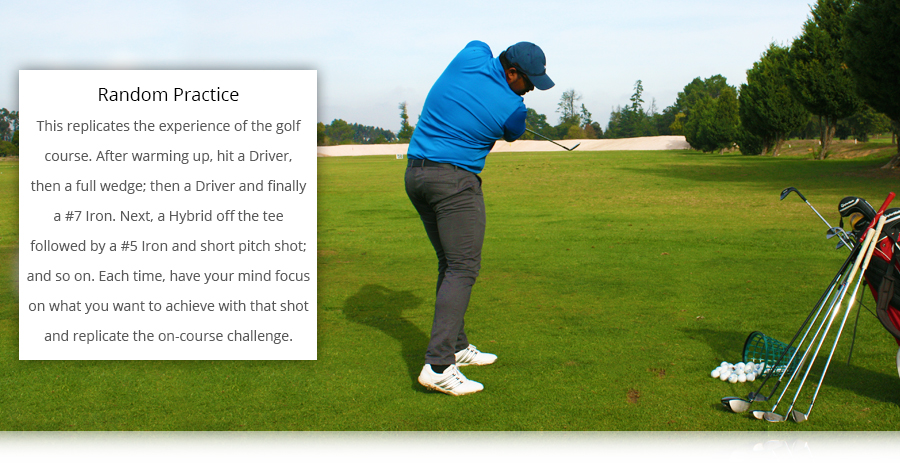 Which will you use the next time you visit the practice area.


Let's make sure that you're getting the full benefit from the time you spend practicing. You'll hit more good shots.