Friday, September 25, 2020


Shaft facts for all golfers: Who needs to be Fitted?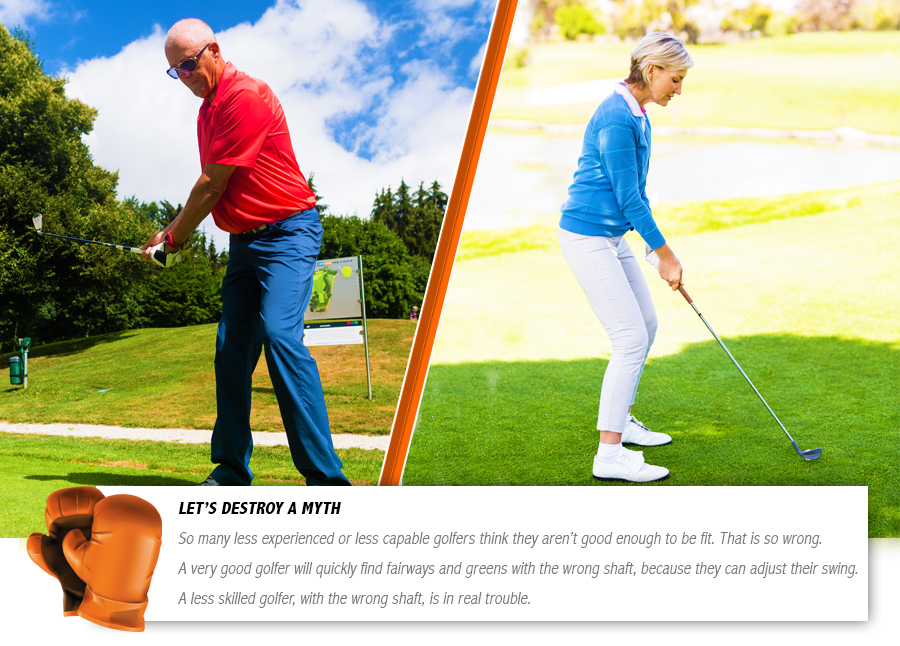 With the right shaft it is easier
to hit the sweet spot in
the club head


The right shaft weight balances
feel with more club head speed
and distance.


The right shaft allows the club head
to square at impact.
You hit the target more often.


Bring a golfer back to the game
A lot of people who played the
game of golf through their teens
and early twenties, stopped
playing as their careers and family commitments placed pressure
on their time.

For many this has been a
hiatus that has taken them into
their late 40's and even early 50's.

Let's find these ex-golfers and
bring them back to the game
for some very good reasons.