Ayden Senger is making us proud!
Congratulations Ayden Senger on another great performance this week at the SA Boys U17 Championship played at Rustenburg GC.

Ayden fought hard and dug deep to finish on -3 giving him a 4th place finish.

Before the start of the holidays Ayden was ranked 44th on the u19 SAGA Order of Merit. He has climbed to 10th place.

Well done young man!


Ayden Senger -Credit: Shaun Roy / Image SA
| | |
| --- | --- |
| Click to enlarge | Click to enlarge |

The Dimension Data Junior Open will also be contested over 54 holes, with one round played at each of the three spectacular courses - the Montagu, Outeniqua and The Links - and we are very excited to see our top juniors experience Fancourt just as the professionals do in the Dimension Data Pro-Am.
Thomas Bezuidenhout shines in the Junior Open Series!


Well done, Thomas Bezuidenhout! He shot 74 at Parow Golf Club, for 2nd place in this WP Tournament!

Congratulations!

Click here to read more.




Saturday, 15th July… 4BBB Stableford

Wednesday, 19th July… Captain's Delight

Saturday, 22nd July - Individual Stableford
Captain's Trophy



The Durbanville Ladies Classic is around the corner!

Download the entry form here and contact us to sign up.



Marking position of balls during plaf of a hole


A question that some amateur golfers seem to have a problem with is which rules situations require the position of a ball to be marked and which do not?

An easy rule of thumb to assist you with this question is that when the ball is to be replaced at the same spot it was lifted from, it must be marked before it is touched.

Read more here.

Good golfing!


Barry Rhodes




3rd Annual LCE Durbanville Reciprocity Challenge - Saturday 22 July 2017


Hosted by Langebaan Country Estate
Play commences 08h56 to 09h28 from the 1st and 10th and the format will be Betterball Stableford. The cost is R250 including golf and prizes - bacon and egg roll on arrival from 08h15 – Homemade steak and kidney pie at prize giving 14h30.

Ladies and Gentlemen of "The Jewel of the North", a warm winter plea:

We need 16 able-bodied, talented golfers, raconteurs and those keen to keep this annual event on the calendar between our two prestigious establishments. An accommodation special of R750 per unit has been negotiated at the four star self-catering golf suites on the estate.

Please refer your interest to Lord John Bold by close of business on Monday 17 July...We have 6 folk already booked and only need 10 more players.

Entries list on the league noticeboard. (Or speak direct to Philip Knibbs).

Kind regards,

Bob Parry
Tel:
+27 22 772 2498
Cel: +27 71 361 6251
Fax: +27 22 772 2460
Email: bob@lce.co.za

The entry sheet for the DGC Match Play Knockout is on the board for entries.



"We at Pure Motion Golf Academy strive to deliver excellent service by keeping abreast with the latest information and technology in coaching" - Lana Orgovanyi

Get your junior into golf!

Our recent junior holiday programme was a great success. Let us show your kid how much fun there is to have outside, while teaching them how to play golf.

Get in touch here.

Get started on a great journey!

It doesn't matter who you are and if you know something about golf or not. Our coaches will have a gameplan to get you into the game and show you how to have fun out on the course.

Contact us today to sign up.


May we wish a very happy birthday to all those members who celebrate their birthday this week. They are:

Keith Elliott, Darren Findlay, Conrad Meier, Marlene Russell, Marais van der Merwe, Antonio Snr Amaro, Kelly Herbert, Inocen Ndlokolo, Niel van Renen, Paul Brand, Hester Kotze, Philip Niehaus, Michelle Petty, Craig Stokell, Brigid von Eckenbrecher, Micheal Klaver, Shane Austick, John Coetzer, Braam de Klerk, Christel Kannemeyer, Giovanni Rovero, John Stalnaker, Anton Bezuidenhout, Philip Crous, Tino Ferreira, Didi Fischbach, Diederik Viljoen, Rohan Visagie

Have a wonderful day!


Who's been taking down the competition at the club?

Click here to find out.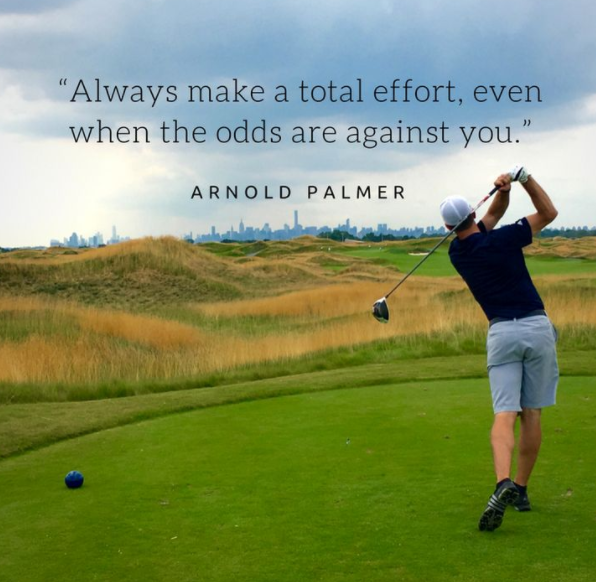 A man who has been stranded on a desert island all alone for 10 years sees a speck on the horizon. "It's too small to be a ship," he thinks to himself. As the speck gets closer, he rules out the possibility of it being a small boat, then a raft.

Suddenly, a gorgeous blonde woman emerges from the surf wearing a wet suit and scuba gear. She approaches the stunned man and asks, "How long has it been since you've had a cigarette?"

"Ten years!" he says.

She unzips a waterproof pocket on her left sleeve and pulls out a pack of fresh cigarettes. He takes one, lights it, takes a long drag, and says, "Man, is that ever good!"

Then she asks him, "How long has it been since you've had a sip of bourbon?"

Trembling, he replies, "Ten years!"

She unzips a waterproof pocket on her right sleeve, pulls out a flask, and gives it to him. He opens it, takes a long swig, and says, "That's fantastic!"

Then she starts slowly unzipping the long zipper down the front of her suit, looks at him seductively, and asks, "And how long has it been since you've played around?"

The man, with tears in his eyes, replies, "Don't tell me you've got golf clubs in there!"




Please remember to fill your divots & repair your pitch marks!


We're really pleased that most of the golfers who responded to our Brand, Price or Fit survey (which is the most important priority when purchasing irons) thought that getting 'Fit' for the correct technology and configuration (shaft type, shaft flex, shaft length, lie angle, swingweight, grip size) was the most important priority.


Really?

Two golfers are 150 yards from the green; which one needs the most help
from their equipment?

Which one would be able to use equipment that wasn't perfectly matched to their size and swing?

We're passionate about you enjoying your golf. Hitting better golf shots more often makes a big difference. If you're thinking of improving your approach shots, before you drag something off the shelf, let's start the conversation about your golf game, your swing, your potential for improvement. Let's match equipment to your game to get the best result.
Contact Us


A lot of what you read about golf is entrenched in 'grip, stance, posture' and 'swing plane, swing path'. Important, but not exciting.

How about having a conversation about what happens in your golf game? There are particularly parts of the game that have a huge impact on enjoyment for most of us, and performance for the very best:
Put the ball in play, find the green consistently from the 50-yard range, manage a longer putt so that you're not left with a knee-trembler, or sink an opportunity from 15 feet and you're not walking off the green, you're floating. It's a great feeling.

Why not book an assessment with us? We'll examine your comfort with these basic skills (Driving, Pitching & Chipping, and Putting) and together with you we'll work out what the quickest route to more fun and enjoyment is for you. Come and chat to us or
Learn More