Hough's It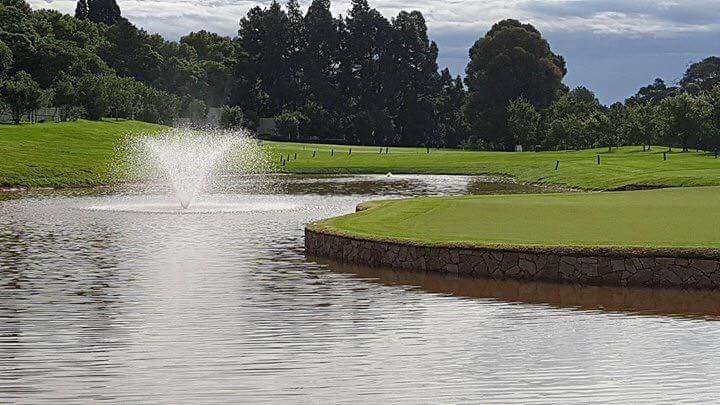 The new 12th hole was opened on Saturday to huge acclaim from all and sundry as to both the beauty and playability (read difficulty) of the new layout, and the consensus is that the new version will easily hold its stroke 1 status.

A lot of the comments went along the lines of "I didn't think it would look this good" and "it's the ultimate tease".

We had 126 players on the hole during Saturday morning's opening round, and only 8 golfers hit the green in two shots, and only 9 players parred the hole – I was not one of them, and if you ask me anything more about it, then I'll have to ask you to refrain from posing questions to me of a very personal and sensitive nature – and with only 2 birdies being recorded there.

Wayne Kessler was closest to the hole, and won a very fancy executive leather office chair that was very kindly sponsored by GEO Cloud, and Jon Josset won a bottle of Black Label – sponsored by Club Prez Adrian Diamond - for recording the first birdie on the new hole.

My fourball, the 1st group to tackle what I'm sure has already become our new signature hole, recorded numerous firsts; the first tee shot OB, the first ball swimming, and the 1st three-putt. Sadly, I was responsible for at least 2 of those firsts!

I would just like to repeat some of the thanks that I made at prize-giving during another wonderful rooftop braai and club function.

The first one was to our green-keeper Stuart Ross, for all the hard work that he and his team have done in not only getting the hole ready for the opening, but also for the outstanding condition of the course in general at the moment. Granted, we've had a great mix of rain and sunshine, but the general attention to detail, the speed and smoothness of the roll of the ball on the greens, and the firmness of the sand in the bunkers, is all contributing to a real desire to keep coming back for more and more.

The second one was to our CEO Robby Richardson and his team of Golf Director Scott Gillespie, his assistants Nico and Dan, and the golf ops staff of Sindi, Siphiwe, Dan, Frans, Floyd and Thomas, plus Mandla and Philemon on the range, who all literally rolled up their sleeves and their trousers and got stuck in helping out on the course and on the 12th hole on Friday. And all of this was amidst a corporate lunch banquet for 400 guests, and who had to park their cars all over and around the clubhouse and nearby holes. You can imagine that things were quite testy at the club on Friday arvie.

On a sad note, and as I'm sure most of you already know, our CEO Robby Richardson will be leaving us at the end of March. He's going back to his old club at Wanderers to guide them through an exciting new change there as they face a major re-building of clubhouse and course over the next 5 years. Robby has been at Houghton for almost exactly 8 years, and has contributed greatly to the health and efficiency of the club over those years, and he'll be greatly missed. I wish him and Nicci and Joshua everything of the best for whatever lies ahead, and thank him for everything that he's done for our club over the years

And then of course, there is the biggest thank you to our developer, David Nagle, and to Tim Kloeck as well, who together made this new hole possible. Their foresight and contributions were the only way this project happened, so even though they could not be there on Saturday to play the hole themselves, I hope it's not too long until they get the opportunity to experience their 'vision' firsthand.

So now, here's the result of a weekend of listening to all the comments on how to play the new 12th hole.

For most of us, don't hit a good drive! Then you can lay up short of the water, hit a short iron onto the green for 3, and with 2 putts, you'll walk away with a nett par or 2 pointer most times, fairly happy after enjoying the beauty of the new hole.

It's when you hit a good tee shot - and the green beckons – that your troubles begin.

I suppose it's the ultimate course designer's dream: to tempt you and to offer you illusions of grandeur, and to give you plenty of options, and to appeal to your wannabe Tour Pro ego! The number of balls you rinse in the dam will all be instantly forgotten when you eventually get it right and send a high-flying pin-seeking projectile onto the safety of the big 600m² putting surface. That's aspirational, and that's what it's all about!

After my start on Saturday, I'm definitely in this category.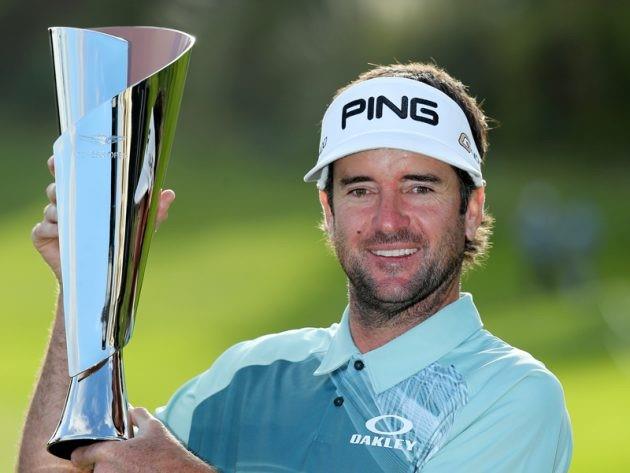 The enigma of the golfer that is Bubba Watson showed up again last week at Riviera Country Club in LA. With no wins or Top 5 finishes since he last won on Tour in 2016, and which win just happened to be this very same Genesis Open, after falling to as low as #117 in the World Rankings, after struggling with some (undisclosed) illness and losing 25 pounds, and after thinking seriously about quitting the game, Bubba appeared out of nowhere, with his ball-striking and shot-shaping in top gear, and on a tough tree-lined course with thick kikuyu rough and extremely slopey greens (that sounds locally familiar!!) to claim his 10th PGA Tour title and add it to his 2 Green Jackets from Augusta, making his career a lock for the Hall of Fame.

Bubba is not the most liked individual on Tour; he's been seen live on TV berating caddies for poor club selection, he's refused to enter long-drive comps during practise rounds, and he's shied away from conforming with the norm, but he's also given hundreds of thousands of dollars in donation to his community at the Greenbrier when devastating storms flooded the entire county just over a year ago.

But whatever you think of him, there's no doubt that he's a genius golfer. He never hits the ball straight, rather aiming away from fairways and greens, using maximum side spin to return the ball to its desired targets. This working of the ball needs a fine mix of both power and control, which attributes he seems to have in abundance. Forget the country boy image; respect the scores!

And in a show of a possible changing of the guard amongst left-handers, he and Phil both hit into the exact same bunker on the par three 14th hole during Sunday's final round. Phil, playing a few groups ahead of Bubba, hit an exquisite trap shot that just curled around the back of the hole before staying out; Bubba stood up to the shot about 20 mins later and proceeded to hole it!

So, can we add the already 2-time Masters champion to the list of favourites for this year's event in just 6 week's time?

The 'other' lefty though, Phil, continues to impress at 47 years of age, and surely he must be close to winning again after not claiming a victory since his Open Championship win at Muirfield in 2013. Maybe a 4th Green Jacket for him as well? On a course where he's also won before, and where his relatively wayward driving has a bit more margin for error.

Tiger will have more chances this week to add 'reps' to his rusty tournament game as the Tour heads east to the Honda Classic, but the Jack Nicklaus-redesigned PGA National course is another tough one, and the 'Bear Trap', one of the toughest stretches in golf, awaits.

Ricky, Rory, Justin Thomas, Sergio and Gary Woodland are some of the golfers in form that will be teeing it up this week.

Here are the latest updated standings after this past weekend's comps.
You can click on the links here for the complete tables.
Men's
Ladies



1. The Ladies and Men's C Division Club Champs take place this weekend. The draw will be released during Wednesday and e-mailed out as per normal booking procedures, and it will be posted on social media.

2. The Men's A & B Division Club Champs take place next Saturday and Sunday the 3rd and 4th of March, with entries closing next Tuesday night, and the draw being done early on Wednesday morning.

3. Saturday March 10th sees our Captains Birthday Bash. Both Yvonne and myself celebrate our birthdays on this date, and Yvonne reaches the Big 6-0, so we're having a 60's party, with DJ and dancing, food stations galore to suit every palate, plus between 6 and 7pm, before we go into the lounge for dinner, we'll have whisky, beer, gin and wine tastings.

You're invited with your partner, and you can book tables for 10 and invite guests as well.

Hippie dress-up will be encouraged.

The prize-giving for the day's golf will take place at 6:30pm that evening – right in the middle of the different liquor tastings, plus we'll be doing the draw for the R50,000-00 raffle, which tickets are available in the shop for R200 apiece. There will only be 250 tickets sold, and YOU HAVE TO BE THERE TO CLAIM YOUR WINNING NUMBER. You don't have to be coming to the dinner to take a ticket in the raffle!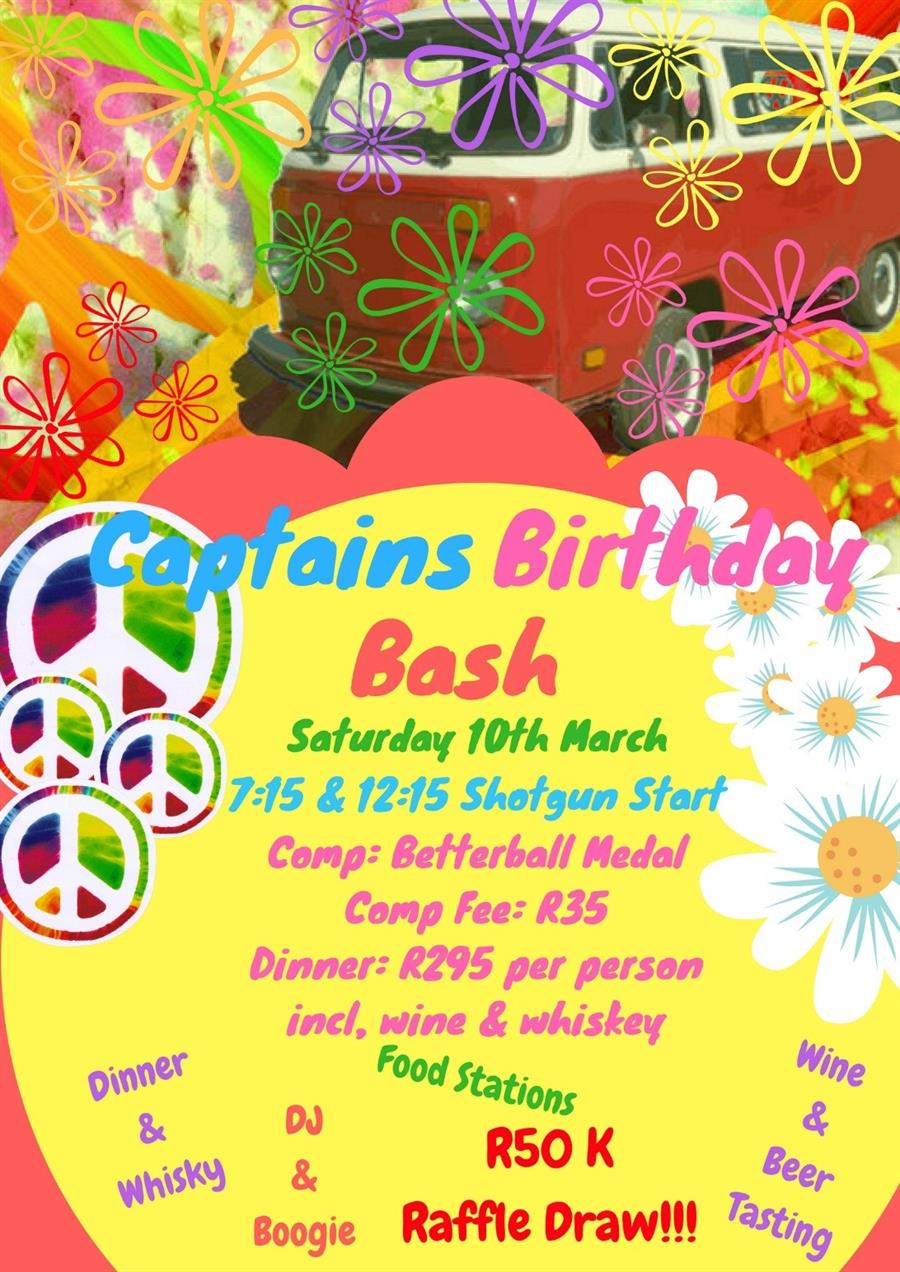 We've upgraded 1 of our rental sets in the shop to a complete set of the newly-released TaylorMade M4 irons, wedges, driver, fairway and rescue clubs, but they also serve as a demo set to try out on the course if you're in the market for new clubs and would like to try TaylorMade's new sticks.

See if you can get that kind of arrangement from the discount centres?

Come and chat to us about trying out these clubs.


That's about all for this week.

Hope you have a good one.

Kappy.