Keep up with the social media buzz at Zwartkop!



Click here to join the Zwartkop Country Club Facebook group.

Taylormade M3 & M4 Launch – Wed, 7th
Don't miss out on the exclusive Taylormade M3 & M4 launch taking place at Zwartkop on Wednesday from 09h00 to 13h00. Just pop on down for a few minutes to hear it from the horse's mouth.



They say that February is the month of love…
But we'll just stick with next week being the week of love and to help you celebrate, we have a Couples Special for you in the Hair Salon and on Wednesday, 14th we have our annual Valentines Picnic! Space is limited for the picnic so make sure you book early!



From the Course
Ladies may be happy to see that we are busy building two new ladies tees – one at the 6th & one at the 9th. We hope to have them ready for play in a couple of months.



The City of Tshwane really did drag their feet when it came to the broken sewerage pipe that comes into our property from the road to the right of the 4th fairway. They have made a temporary plan but we have no doubt that we will have the same problem occur again. Let's hope we are pessimistic and that they get it sorted out properly once and for all!
Let us help you play better golf…

This week Elsabe looks at playing from the left rough short of the green on the 4th hole.
Click on image to watch.


League
Congratulations to our men's Handicap league team, captained by Danie Zeelie, who beat Waterkloof 3 - 1 at Waterkloof on Sunday.

Ladies League
The ladies have a bye this week and are still looking for players for their team. If any ladies are interested in playing league, please contact Annetjie Rynners.

The Lions Club of Centurion Lifestyle are doing great work!
It's always good to hear where your money goes and you should be interested in reading about the very good work that the Lions Club of Centurion Lifestyle have been up to. Click Here to read all about it.

Just a reminder that they are still collecting old adult bicycles if you have one lying around. They will refurbish it and give it over to someone who could really use it in our community. Contact Linda on (012) 654-1144/

linda@zwartkopcatering.co.za



Zwartkop Member's Benefits Programme - Play-Shop-Save!
Make sure that you take advantage of our Members Benefits Programme.
Simply show your card to receive the discounts and specials that they have on offer.

Click here to check out the full list.

Sign up your spouses and children under-18 years of age for free social membership so they can benefit from the partners too. Contact Sharon on (012) 654-1144 /Sharon@zwartkopcc.co.za


Don't miss out on the new Zwartkop Coffee & Wine Bargain, which is only available to Zwartkop members and homeowners.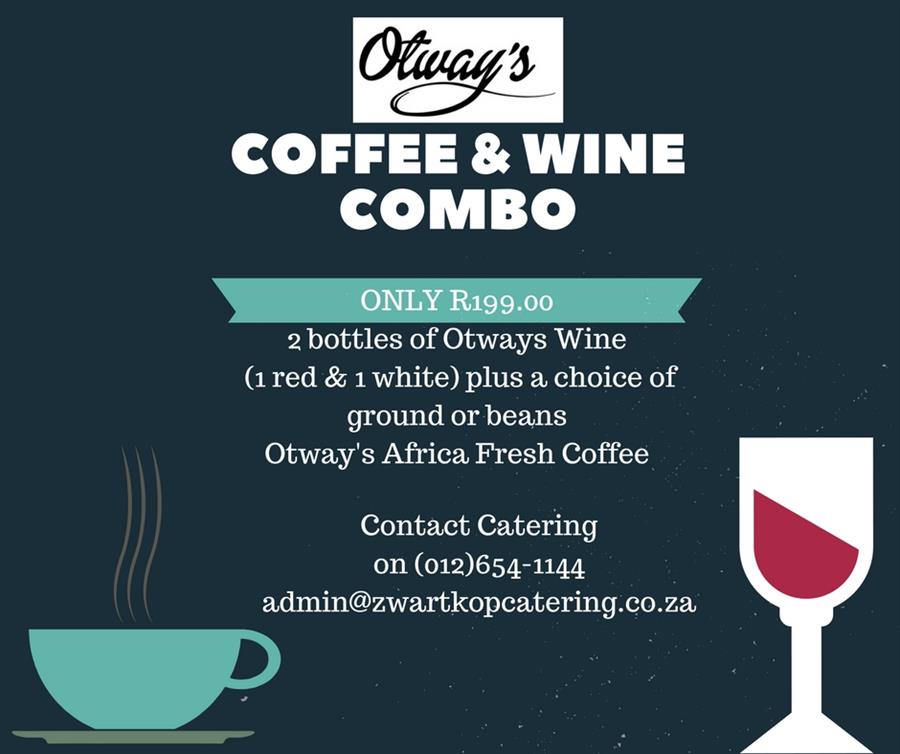 Need help in the Gym?
Call Braam Brand (084-099-5952) or Gavin Coetzee (072-664-8911) – fully qualified and registered Biokineticists who operate from the Zwartkop Gym.

Zwartkop Hair & Beauty Salon
Great news is that with immediate effect our Pensioners Special will be also be available on a Thursday. Something to look forward to for those that would like to come in after work, from March the Salon will be open until 8pm on Tuesdays & Thursdays!

New members
We'd like to welcome these new members to the club –

Mr S Everett; Mr S Lerena & Mr S Walters.

We wish you many happy years at Zwartkop. Please contact Ian Hayes or Joseph Phiri in the Golf Shop on (012) 654-1144 / proshop@zwartkopcc.co.za, should you need any assistance at all in getting acquainted at the club.


Tues, 6th
– Open Day – T-Bone Tuesday

Tonight is HALF PRICE PIZZA TUESDAY NIGHT! Bring the whole family down for a treat. The kids can make their own pizza's too. We'll have live music tonight! T's & C's apply, including no take-away's.


Wed, 7th – Dale Hayes Charity Day
Thurs, 8th – Meat Day & Boss of the Bar
Fri, 9th – Open Day – Beat your handicap & win a sleeve of Srixon golf balls
Sat, 10th – Members Only – Only 4 times left on Saturday afternoon
Sun, 11th - Members Only - AM – Only two times available / GNGU Juniors - PM
Mon, 12th – Monday Madness – All Day
Tues, 13th - T-Bone Tuesday – All Day & Half Price Pizza Night
Wed, 14th – Valentines PicNic
Wed, 21st - Zwartkop Nite Race Series. You can enter on
line at www.bouttime.co.za


(Click on the images above to enlarge them)


Diarise:





Thurs, 15th – Meat Day & Tjop & Dop
Mon, 19th – Monday Madness
Tues, 20th – T-Bone Tuesday & ½ Price Pizza Night
Wed, 21st – Zwartkop Company Challenge & Nite Race
Thurs, 22nd – Meat Day & R1000 Draw
Sat, 24th – Monthly Medal
Mon, 26th – Monday Madness
Tues, 27th –T-Bone Tuesday & ½ Price Pizza Night


So I eventually made my way back from the US. The trip was a real adventure. After the PGA Show my wife joined me in Orlando. We had planned to hire a car and travel down as far south as possible to Key West.

On our first stop for petrol disaster struck. We had stopped off at what we would know as a Shell Ultra City. We ran in for a take away and on our return we found our rental car broken into and all our money and passports had been stolen. We called the highway patrol who arrived and took a statement from us.

We eventually left the incident of the crime and had to return our rental car for another one. After a two hour delay we where on our way. We spent four days in Key West which was absolutely brilliant.

We then were on our way to New York from Miami. This however turned out to be a massive problem as we had no travel documents. I managed to get through but Jade was questioned for 2 hours by TSA and was let in the plane at the very last minute. In New York we made our way over to the South African embassy who issued us with temporary travel documents but we had to change our return flights to spend an extra night in NY. The moral of the story is don't loose your passports - and their is no place like home!

Back in the golf shop, Jo, Vusi and and LJ have managed to keep the place afloat.

On Sunday afternoon we had the SADGA Provincial golfers play at Zwartkop. We are so proud to have these players at our Club playing golf. This year's Canon SA Disabled Open will be played at MagaliespArk and golfers from all over the World will compete.

Product of the Week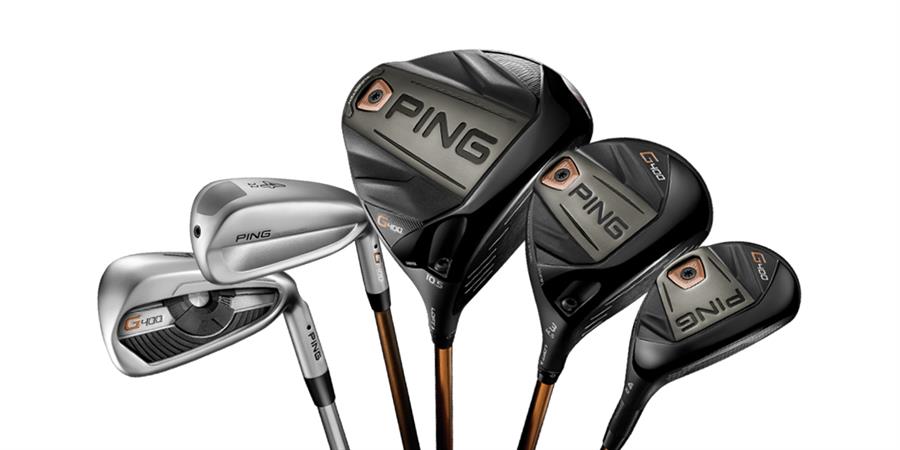 The new PING G400 Drivers, Fairway Woods and Irons are in stock now. This driver is the most accurate driver that PING has ever made. We also have a range of PING putters.




Events
Have a look at all the upcoming competitions and update your own calendar!
View events schedule
Results
Who has been winning the competitions at the club? Take a look!
View results

For members, please click the members icon below for bookings online. Visitors are welcome to click on the visitors icon below.

---