Keep up with the social media buzz at Zwartkop!



Click here to join the Zwartkop Country Club Facebook group.

Dale Hayes Charity Golf Day
Thank-you, thank-you, thank-you - we had our best ever Charity Golf Day this year!

We are happy to announce that we will be able to increase the amount we pay over to the Lions Club Centurion Lifestyle each month by 50%. They will receive R7500 per month (R90, 000 for the year) from Zwartkop. In addition we are able to give a 50% bursary to a student to attend the Golf Management Campus.

The day was made very special by the attendance of Denis Hutchinson, two Sunshine Tour players, Titch Moore and Wallie Coetzee, who played with the Isuzu team, and 14 time World Boxing Champion, Brian Mitchell.

Well done to Ian, Joseph, Adam and especially Sharon who organized the day and to Zak Steyn, a terrific country & western singer, who entertained us on the night.

Finally, a massive thanks to all our corporates who participated, gave us auction items and prizes. We could not have done it without you!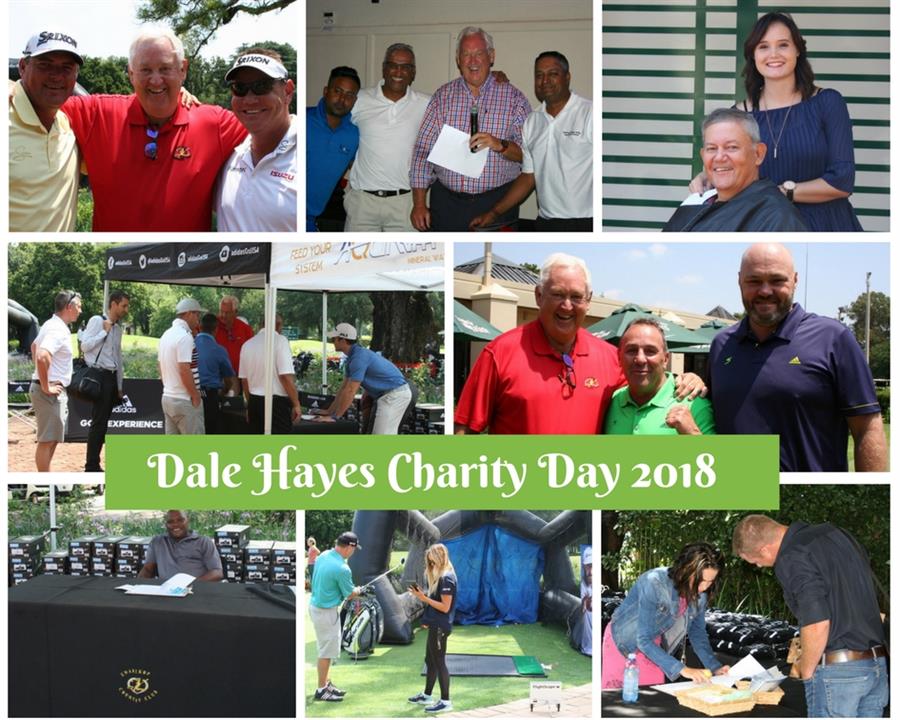 Sunday Scramble
We've had a request from some of our members to start a Sunday afternoon Scramble. We will have the first one on Sun, 8th April and it will be open to ALL golfers. The entry fee will be the normal greenfee plus competition fee. The handicap of the team will be the four handicaps added together and then divided by 5. Fractions will count! Please book tee off times for your four-ball by calling the golf shop on (012) 654-2111. Adam and Dale will team up with two others and any team that beats their nett score will get two free pizza's after golf!

Veg Garden to Table right here at Zwartkop!
Well done to Zwartkop Catering on their superb veggie garden which has started to bear fruit. They've started to serve us their fresh, homegrown and organic vegies and salads – yummy!

Let us help you play better golf…
This week Elsabe looks at fading or slicing the ball off the 5th tee box.
Click on image to watch.




League
Congrats to our Men's Handicap League team who beat Blue Valley 3 - 1 on the weekend.

Congratulations!
Golf Management Campus student Nicklas van Wyk won the Middelburg Open on Sunday by one shot on 3-under par!



Don't miss out on the new Zwartkop Coffee & Wine Bargain, which is only available to Zwartkop members and homeowners.

Zwartkop Hair & Beauty Salon
Don't forget that our Pensioners Special is now also available on a Thursday. From March the Salon will be open until 8pm on Tuesdays & Thursdays!


Wingate / Waterkloof / Zwartkop Alliance
We have an Alliance between ourselves; Waterkloof and Wingate, which allows you to play at their courses as members.

Please do remember to follow the Rules when using the Alliance: -
• Bookings can only be made by our golf shop staff so contact Ian, Joseph, Vusi or LJ and they will make the booking on your behalf. Please do not arrive at Wingate or Waterkloof without an advance booking having being made by our staff!
• Bookings are subject to availability and can only be made one week in advance for games Monday to Friday and Sunday.
• Bookings for Saturday afternoons can only be made the day before.
• Saturday mornings are excluded from the arrangement.


New members
We'd like to welcome these new members to the club –

Mr S Lerena; Mr S Walters; Mr K Ngoepe; Mr M Nel & Mr C Freeme.

We wish you many happy years at Zwartkop. Please contact Ian Hayes or Joseph Phiri in the Golf Shop on (012) 654-1144 / proshop@zwartkopcc.co.za, should you need any assistance at all in getting acquainted at the club.


Tues, 13th
– Open Day – T-Bone Tuesday

Tonight is HALF PRICE PIZZA TUESDAY NIGHT! Bring the whole family down for a treat. The kids can make their own pizza's too. T's & C's apply, including no take-away's.


Wed, 14th – Valentines Picnic


Thurs, 15th
– Meat Day & Tjop & Dop – Times available
Fri, 16th – Open Day – Times available all day
Mon, 19th – Monday Madness – All Day
Tues, 20th - T-Bone Tuesday – All Day & Half Price Pizza Night

Wed, 21st – Zwartkop Company Challenge & Zwartkop Nite Race Series
Contact Sharon if you would like to get involved in the Company Challenge, which is a fun networking event on (012) 654-1144 / Sharon@zwartkopcc.co.za

You can enter for the Nite Race online at www.bouttime.co.za

Thurs, 1st March – Wine Tasting Function with Louis Oosthuizen Wines. Contact Catering for bookings on (012)654-1144 / admin@zwartkopcatering.co.za


Diarise:


Thurs, 22nd – Meat Day & R1000 Draw
Sat, 24th – Monthly Medal
Mon, 26th – Monday Madness
Tues, 27th –T-Bone Tuesday & ½ Price Pizza Night
Thurs, 1st – Meat Day & Tjop & Dop & Wine Evening
Mon, 5th – Monday Madness
Tues, 6th – ½ Price Pizza Night
Thurs, 8th – Meat Day


Dale's Charity Day was a really big deal, but it was almost dwarfed by the news of the launch of the new TaylorMade M3 and M4 product.

Never have we ever had so much hype when it comes to the launch of new product. Twist Face technology has been on the lips of everyone in the golfing industry for the past month or so and the Pro's have never been this excited.

If you would like to learn hit the ball straighter than you ever have, then click here for a personal custom fit. And remember that as a valued Zwartkop Country Club member, you automatically get a 10% discount (even on the hottest equipment in golf).

Saturday's Competition was rained out so prize giving was done via a lucky-draw. The following players need to collect their vouchers from the Golf Shop – C. Delport, K. Naidoo, N. Westraad, F. Ellis and I. Hasse.

Product of the Week
This week only – the new release Zwartkop Logo'd Ahead Shirts at less 15%.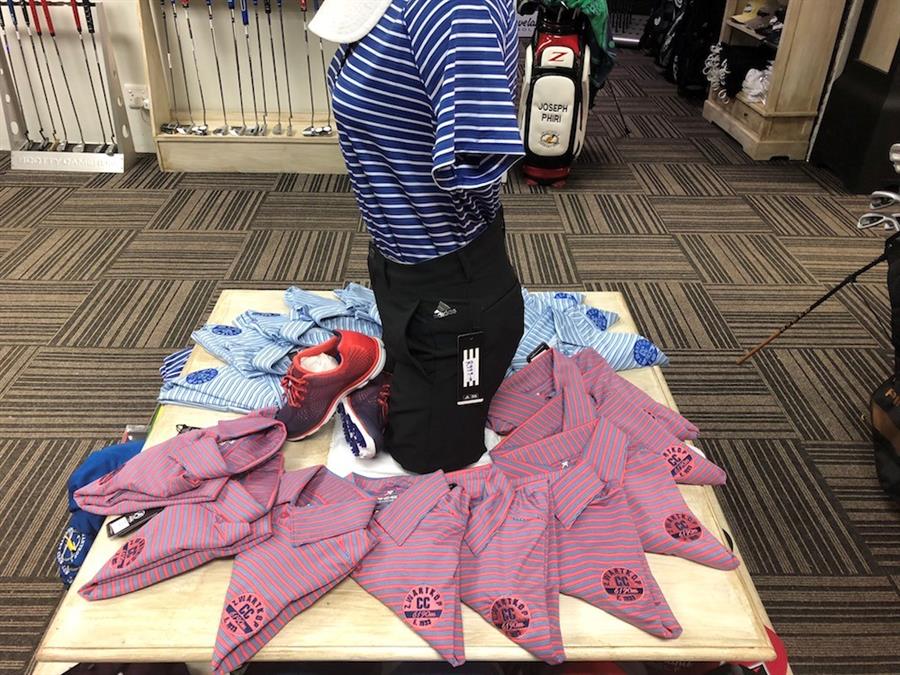 Events
Have a look at all the upcoming competitions and update your own calendar!
View events schedule
Results
Who has been winning the competitions at the club? Take a look!
View results

For members, please click the members icon below for bookings online. Visitors are welcome to click on the visitors icon below.

---