Wednesday, 20 February 2019





If we told you that the right shaft weight for your golf swing could instantly add 10 yards to your #6 iron distance, and there's proof, would you be interested?

Increasingly, the best manufacturers offer multiple stock shaft options at different weights for their irons, because they know the right shaft has a significant impact on both accuracy and distance.

Golf.com ran a test with ten golfers whose handicaps ranged from 2 to 18, the results and their conclusion are really interesting. Read the article here.

Our conclusion is that hitting good approach shots, and watching your ball land on the green is exhilarating so, matching your shaft, at no extra cost, to your golf swing is an investment in time worth making. Contact us.

Until now, the challenge presented by Irons with thinner faces in hollow heads has been the compromise
that has to be made. Thinner, faster face, with more vibration. Or a urethane insert that dampens vibration
but slows the face. Not with the Callaway Rogue Irons.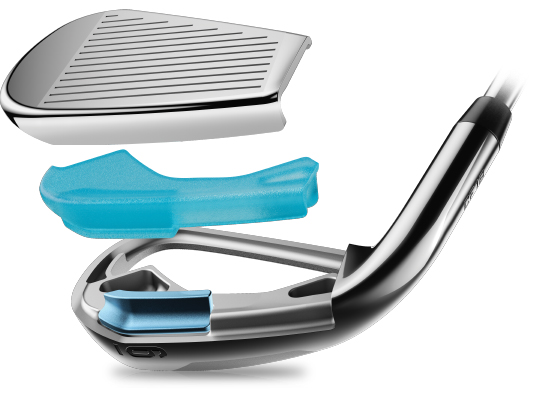 Only to be found in Callaway Rogue Irons. A way of dampening vibration and improving sound along with feel,
leaving the speed of the face preserved. It's a nanotechnology: billions of elastic-urethane microspheres
allow the face to flex at full speed, at the same time as dampening vibration and improving sound.


Callaway, the number 1 Iron brand in golf, have a full range of models to complement the Rogue family.
Innovation committed to improving your experience on the course. So let's match the right innovation,
with the perfect fitting, to your golf swing. How much performance could we unlock?



Peter Kostis, in a Golf.com instruction piece using Paul Casey, highlighted how
much improvement Casey had made by concentrating not on the latest swing gimmicks but,
but on the good old-fashioned setup and fundamentals.
This article shows Casey's whole swing in pictures, but take special note of his perfect posture at setup.




Last week we asked you tell us why you think most golfers don't concentrate on their setup
anywhere near as much as the very best golfers do. This week we're challenging you to
answer that question for yourself. Is your alignment and posture good enough to give
you a chance of making a good shot? Not sure?