Wednesday, January 29, 2020





We are excited to introduce you to the latest new Vokey Design SM7 Wedges.
Think of all the possibilities in the new season...coming soon!





The fastest way to a better short game is through a wedge fitting. In collaboration with the world's best shot makers, the six tour-proven sole grinds – F, S, M, K, L and the new D grind – allow golfers of all skill levels to be precisely fit for their swing type, shot making style and course conditions. Vokey SM7 offers the game's most complete selection of lofts, bounces and grinds, with 23 different combinations.

To read more about what they could do for you - click here






Last year, one of the specialist wedge manufacturers ran tests to measure the impact of groove wear on your stopping power with your wedges.

A wedge that had been used for 125 rounds, using a wedge robot, created about 6,500 rpm of spin and had about 24 feet of roll-out. A 75-round wedge created 7,700 rpm of spin and had about 18 feet of roll-out. Finally, a new wedge created 8,500 rpm of spin and had only 12 feet of roll-out.

I'm not suggesting you all go and buy new wedges, but I am wondering how many of you clean your wedge grooves before every shot? If those dramatic differences happen with some wear and tear, how much spin and control are you losing because of poor maintenance of your equipment?


What if I told you that in many cases, fat or thin contact, or a swing-path-club-face-relationship
creating a fade or slice, can be traced to poor posture with incorrect bend and tilt at address?

Kellie Stenzel, in a Golf.com instruction video, aimed at golfers with an inclination to hit fat iron shots,
goes straight to your posture and upper body bend at setup, as a major cause of this problem.


Watch the video now with a good tip for an in-round checkup you can continually make.





Stenzel has a good tip in her video, but the question is, if you were asked to pull a Driver, and then a hybrid,
and then a #7 iron out of your bag and set up correctly each time; would you have the knowledge of the
key check points to a good setup?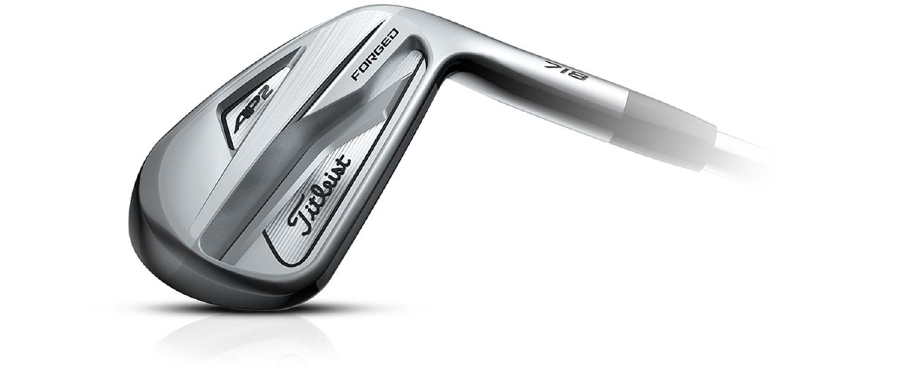 Better ball strikers want a pure look and feel in their Irons. With the Titleist AP2 Irons they also get a competitive
advantage without compromising that feel or the looks. Tungsten weights increase both the
MOI and hitting zone without compromising anything.




The reason that Titleist can be more confident that their 718 Irons will deliver on their promise for you,
is the partnership between all of us.

They know that in an assessment with you, we'll not only fit you for the right shaft type and flex,
shaft length, lie angle, and even grip size. They know that from the 718 range we'll find the technology
that works best for your golf swing.