Saturday, 25 May 2019




Click on posters to enlarge





For a full events calender, click on the button below. To view on the website, click here.






Gear up for the new season





The Oak Knoll Pro-shop is a select "Authorized Dealer" for the new "Golf Digest Gold List Winners" Cleveland Irons.

We offer ladies and men's fitting/demo programs.
Drivers – Hybrids – Putters!



Contact us

to experience the exhilarating feeling.




If we told you that the right shaft weight for your golf swing could instantly add 10 yards to your #6 iron distance, and there's proof, would you be interested?

Increasingly, the best manufacturers offer multiple stock shaft options at different weights for their irons, because they know the right shaft has a significant impact on both accuracy and distance.

Golf.com ran a test with ten golfers whose handicaps ranged from 2 to 18, the results and their conclusion are really interesting. Read the article here.

Our conclusion is that hitting good approach shots, and watching your ball land on the green is exhilarating so, matching your shaft, at no extra cost, to your golf swing is an investment in time worth making. Contact us.


Last week we highlighted how, in the Launcher CBX Irons, Cleveland have brought together
metalwood innovation (distance & forgiveness) and Wedge leadership (control & precision).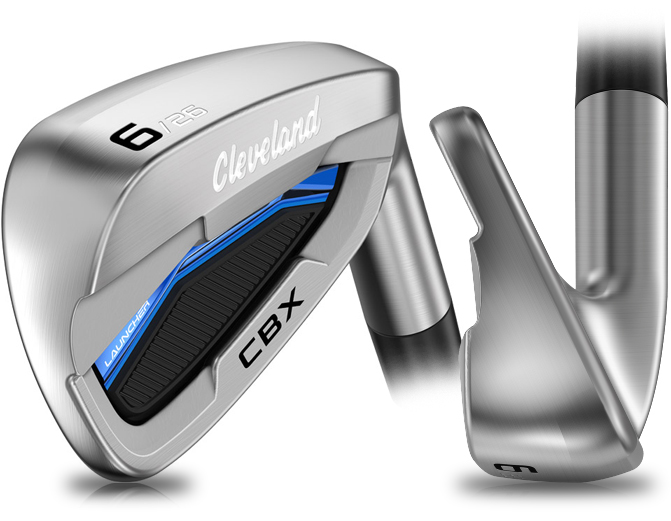 If you try the Launcher CBX Irons you'll notice the distance and forgiveness in especially the mid and longer Irons.
Face Cup Technology means that the face can
flex right to the edges. That will preserve ball
speed and launch when you strike the ball low
on the face, or towards the heel or toe.
The Irons have a lower profile as they get
longer, creating a progressively lower and
deeper CoG. The idea is to make your longer
irons as easy to launch as a Hybrid.





We think that hitting great mid and longer iron approach shots is an exhilarating feeling.
We think hitting precise shorter approaches, even from the light rough, provides real fulfillment out on the course.
We want to upgrade as many golfers' approach shots as possible this year.
Right fitted equipment or a better swing or both.


Peter Kostis, in a Golf.com instruction piece using Paul Casey, highlighted how
much improvement Casey had made by concentrating not on the latest swing gimmicks but,
but on the good old-fashioned setup and fundamentals.
This article shows Casey's whole swing in pictures, but take special note of his perfect posture at setup.




Last week we asked you tell us why you think most golfers don't concentrate on their setup
anywhere near as much as the very best golfers do. This week we're challenging you to
answer that question for yourself. Is your alignment and posture good enough to give
you a chance of making a good shot? Not sure?