Monday, February 17, 2020



Being at your ideal bodyweight doesn't just look good. It has underlying health benefits that are even more valuable.

When you're at a healthy weight you reduce your risk of developing chronic conditions such as heart disease, high blood pressure, cholesterol and diabetes.

Remember that weight-loss and fitness are about holistic health and wellbeing, not just fitting into smaller clothes and looking good.

Here are four weight-loss basics to remember if you're trying to shed any excess bodyweight:



- Balanced diet. Eat a balance of complete proteins, wholegrain carbohydrates, good fats, vitamins and minerals.

- Water. A hydrated system uses energy more efficiently than a dehydrated one, so make sure you drink enough water throughout the day.

- Energy balance. Weight-loss happens when what you put out is slightly more than what you put in.

- No-no's. Cut out refined sugar and trans-fats altogether and minimise added salt.




Remember, sustainable weight-loss takes time, so don't expect to see results right away. Stay committed and consistent to your health, your waistline will thank you for it eventually.

Do you know what your ideal bodyweight is? Have you got a weight-loss strategy? If not, we can help you with out.
Speak to us.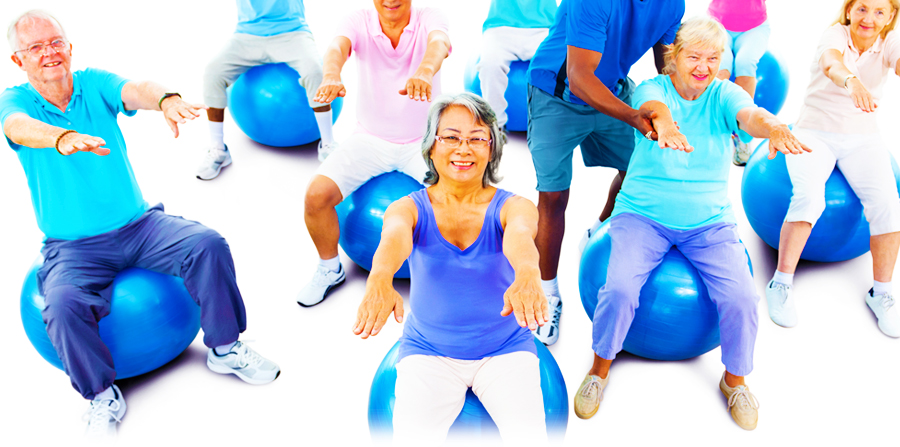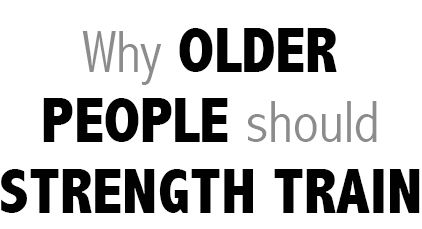 Strength training has benefits for everyone, regardless of age and gender, but it is particularly
good for older people to do because of the normal changes that happen to our bodies as we age.

Better balance


A fall can be really damaging for older people, so doing exercise that improves
balance and posture is going to make moving around easier, and reduce the risk of falling.
Strength training does just that by improving both the function of major
muscles and the core stabilising muscles.
Bone density



Bone tissue tends to reduce with
age as hormonal environments change.
This causes bones to become less dense
and weakened as a result. The mechanical
loading that takes place during strength training
helps to improve bone density and also
encourages the secretion of beneficial
growth hormones.
Sense of agency
and confidence

Lifting weights can be quite an empowering
experience, especially when you progress
from week to week and are able to lift a little
more or lift the same amount more easily.
This can be especially beneficial for older
people who have become more dependent
on others. It can provide them with
agency and improved self-confidence.



We are here to help you get into the best shape of your life.




Reduction in mental capabilities is one of those unfortunate realities that often accompany getting older,
but through regular physical activity, you could improve your mental longevity
and slow down cognitive decline.
Dementia progression



A gradual decline in memory and mental abilities,
the worst progression of which leaves the person
unable to interact with their surroundings.
Brain scans show degeneration of the brain
as it literally shrinks. Exercise can provide some
defense against this degeneration by increasing
blood and nutrient flow to the brain, and the
firing of neural connections.



Neurogenesis



There is research that suggests exercise,
particularly aerobic exercise, may help
to promote the growth of new neurons -
cells that transmit nerve impulses - through
a process called neurogenesis. This effectively
means that your nervous system has more
avenues through which to send messages.



Improved focus



Exercise also promotes the secretion of hormones
that help to improve attention and ability to focus.
This is why many people report feeling much
more productive and level-headed at work after
a morning exercise session.

Struggling to get to the gym in the morning?



Strengthen your body as well as your mind in the gym.