Hello Golfers!


Over the last few weeks I have been asked many times whether I believe the new gear from 2018 will be better than what the companies brought out in 2017.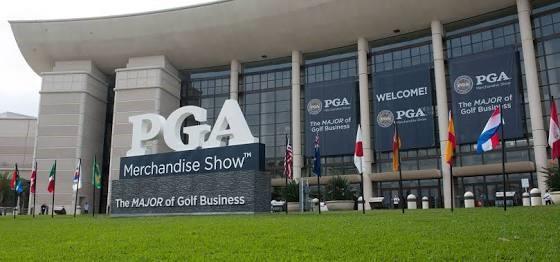 Understandably, there are a lot of golfers out there who are apprehensive about new equipment releases, especially when you consider the short lifespans of equipment these days. It does feel like every 6 months something new and "improved" finds its way into our shop and although this keeps things fresh, it doesn't exactly build consumer confidence as they are continuously fighting to keep up with what's new and what's old.

However, the bottom line is that YES, the new equipment is better, the new equipment is more forgiving and the reason I say this is based solely on how technology advancements work in every sector of human life. We are in an age where technology is changing literally by the day and the golf companies are no different in the sense that they have a R&D department who spend all their time researching and developing new technology.

Just like cars, phones, TV's and so many other industries, each year there seems to be something completely different out in the market that no one saw coming. Does this mean that your X5 from 2014 is now a rolling mass of dung? NO, but is the new version more technologically advanced than what you have? Well, I would have to say yes.

But, and this is a big BUT. If you believe that new equipment each year is going to have a profound impact on your golf then I believe you're going to be disappointed. However, if you've done things properly and played with your current set for at least 2 years, then yes I do believe that you should see some nice gains from the new stuff.

Everything in life is all about timing and each year you need to look at your bag and figure out whether the change is justified. More importantly, make sure you chat to a pro who knows what's going on and can give you the right advice about what you need. A really good club fitting is an absolute must and as I always say, the numbers can't lie so make sure you test before you buy.

In closing, be sure to check out this weeks "Weekly Deal" where we are running an incredible promotion on the Titleist SM6 Wedge which will be fazed out towards the end of Feb. So, if you're in the market for new wedges, these are definitely worth looking at. Also be sure to check out Andy's review on the Tom Tom Golfer2, a GPS device that's designed to make things a whole lot easier.


Until next week,
Pete





After a year out from any tournament with a cut, Tiger Woods completed his first event with a tie for 23rd.

He certainly had issues off the tee with some big misses, but that is something he has done throughout his career. What really impressed was the way he managed to put 4 rounds together with some incredible putting and a brilliant short game.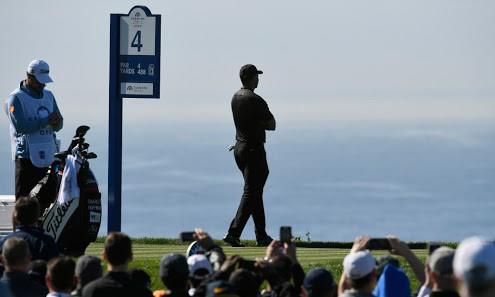 It might be early days but there's some really good signs that we might be seeing a lot more of TW this year.


Hi Golfers,


This week I would like to take a look at a distance measuring device that is not only simple to use, but also has every little detail one could possibly need in order to make your round of golf faster to play and make club choices easier.

The device I am talking about is the TomTom Golfer 2 and the features are simply outstanding. Some of the features can be found below -

• Automatic Shot Detection - The distance of the shot you hit will be recorded.
• Shot History Analysis - The device stores your previous shot history in the downloadable app and this allows you to analyze your game.
• Hazards - This is a big one. The device gives you distances to every hazard off the tee, lay up and carry.
• 24/7 Activity tracking - Track your daily activities and upload it to the app.
• Green Distances - Gives distances to the front, middle and back of the green.
• More Features - There are a total of 16 unique features to this distance measuring device.



The watch is simple to use and has a one button system. This button controls the whole device. I feel that in terms of measuring devices, that this watch is definitely up there with the best in terms of its ability and in simplicity.

If you are in the market for a Distance Measuring device or looking to replace a current device, then this one should not be overlooked.

Till next time, stick to the number.

Andy

EUROPEAN TOUR
Li holds off McIlroy in Dubai
Haotong Li produced some sensational shotmaking, especially over the last 6 holes as he held off Rory McIlroy down the stretch to win the Omega Dubai Desert Classic. Li also become the first male golfer from China to break into the world's top 50 and could potentially become one of the breakout performers for 2018.

For more on this great win - click here


PGA TOUR


Noren and Day to resume playoff for Farmers Insurance title on Monday
For the second time in 3 weeks, the PGA Tour will have a Monday Finish for an event as the playoff between Alex Noren and Jason Day couldn't be completed due bad light. Ryan Palmer also finished in a tie for 1st after 72 holes but was knocked out after failing to make birdie on the 1st hole.

To follow the action - click here



Srixon is still running their amazing Augusta competition, which will see one lucky winner receive an all expenses trip to Augusta, Georgia to experience the trip of a life time. All you have to do is buy some Srixon Golf Balls, write your details on an entry from and who knows, maybe you could be the winner of a trip that will turn heads at any dinner table!





adidas is giving away R50 000 to one lucky customer. Come in store and purchase any adidas apparel/shoes worth over R1000 and go into the main draw to win some serious cash!


We've got you covered - come see one of our Pros
Meet your PGA Professionals
See below lesson rates and Bio's of your PGA Pro's at Scratch.

Online content and social media
Please remember to follow us on Twitter, Instagram and Facebook to get the latest news, lesson tips, reviews, Golf Candy (Cool pics of cool things in golf) and our Weekly Lookbook.