Get fitted properly


The month of February is always an exciting time for the golf industry. Over the course of the next few weeks, all the club manufacturers will be shipping off all their latest gear and I, for one, am very excited to put these new products through its paces.

For those that have ever had a fitting in our store, you will know that we have two strict policies when it comes to our club fitting process. The first policy is that we never sell anything unless there is a clear improvement on what you are currently gaming. That improvement can come in many forms - from distance to accuracy, from dispersion to the forgiveness on misses. Bottom line is, that when you get fitted, we ALWAYS ask that you bring your old equipment in to compare against the new clubs. We have a launch monitor for a reason and that is to ensure that the numbers clearly show the improvement. The numbers can't lie and if there's no improvement, we will be the first ones to tell you - that's our job.

The second policy we have is that if we do our job properly, we shouldn't see you the moment something new comes on the market. Different clubs have different life expectancies (a wedge should never last as long as a driver, for example ) so our job is to make sure that when we fit you, we do it properly so that you get the best return on your investment. Ultimately, buying new equipment is an expensive exercise these days, so we do our best to ensure that the clubs last as long as they can.

Our guide to the life expectancy of your equipment is based on a number of factors, including: how often you play, how much you practice, whether you've changed physically (perhaps gotten a little older or a little stronger), whether your golf has improved or maybe even deteriorated, or perhaps you bought something that you knew would only last you initially. Again, this is part of what we do and we will help you figure it out.

Here is our guide to whether you should be coming in for a fitting or not. If you fall outside of these time parameters, then you're probably not playing with equipment that's giving you the best chance of suc-cess

1. Drivers and fairways woods - 2 to 3 years - 2 if you play a lot, 3 if you're a part time player.


2.

Hybrids - 2 to 4 years - 2 years if you play a lot, 3 if you're a part time player and 4 years if you've got a hybrid that you absolutely love and just don't ever want to let it go.
3. Irons - 2 to 4 years - again 2 years if you play a lot, 3 to 4 years of you don't.
4. Wedges - 1 year to 18 months - wedges should never hold any sentimental value. Why?? The reason is simple - the only thing that matters on a wedge is the grooves, once they're worn the wedge simply cannot do what is supposed to do.
5. Putters - no life expectancy, because a good putter can last a life time. However, that doesn't stop you from owning more than 1 and more importantly, it shouldn't stop you from getting fitted on the correct style (face balanced, 45 degree hang or toe down) and having more than one type in that style.

Over the next few weeks we will be hosting a number of demo days, both in store and on the Range. Everyone is welcome to come and try the latest gear on the range and then we absolutely recommend that if you like something on the Range, then you should go and get it fitted properly in our store with one of our Pros.

We will be hosting these demo days both on the Range and in the shop. The mornings will be set up on the range for you to come and hit and feel, whilst the afternoons will be used for individual fittings in store. If you're in town over the next few weeks, be sure to diarise the following demo events.


---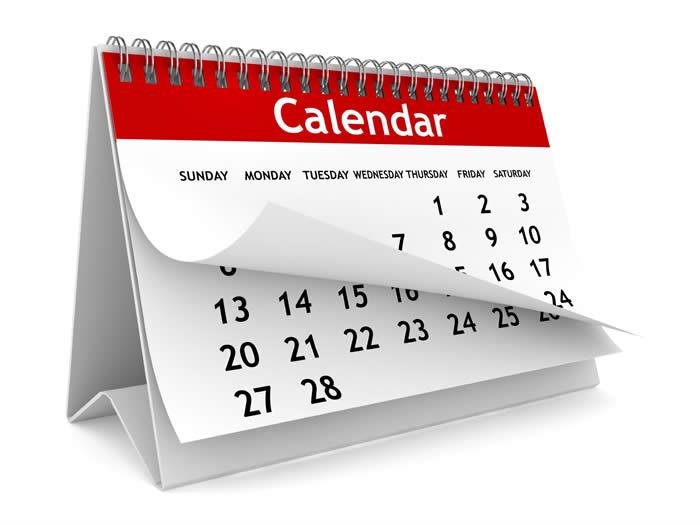 • XXIO: Monday 5 Feb
In store only from 9am to 3pm
• TaylorMade: Monday 19 Feb
On the range from 9am to 12pm then in store from 1pm to 5pm
• Callaway: Tuesday 20 Feb
On the range from 9am to 12pm then in store from 1pm to 5pm
• COBRA: Wednesday 21 Feb
On the range from 9am to 12pm then in store from 1pm to 5pm

• Titleist: Monday 5 March
On the range from 9am to 12pm then in store from 1pm to 5pm


---
It's going to be a very exciting time to come and get fitted, so if you fall into one of the time frames above, or just need to check that you're playing with right stuff, then you're always welcome to come chat to one of the pros.

I, for one, fall into the above categories and will be doing a comprehensive assessment on all my equipment over the next few weeks. I look forward to sharing what I've liked (and what I haven't) and getting myself kitted out properly.


Until next week,
Pete



Each year Golf Digest puts together what they believe is the most comprehensive club list for all major equipment brands in the game. This year they have also given a full analysis of how this list is compiled and all that goes into making it as objec-tive as possible.

Click here for the article which is fairly long but makes for good reading.

Here is Hotlist itself, where you can use the menu bar and click on the category that you want.





Cleveland Launcher HB Driver
Hi Golfers,


People always come in and while they take a look around, they notice a range of clubs with a strange name - the club in question is all called XXIO. For those of you who follow golf in the media, will know that the Big Easy, Ernie Els, is now a brand ambassador for this brand.

XXIO is a Japanese brand that is aimed at getting the maximum in terms of distance and accuracy for ladies and senior golfers. The XXIO 10 range of golf clubs work really well for golfers with slower swing speeds.




What makes this driver really effective:

• Thick Face Design - Reduce the thick part in the centre of the face and to further reduce the thickness of the upper and lower parts.
• High Energy Impact Head - Improve further repulsion performance by thoroughly analysing the user's hit point distribution and face and body rigidity.

I feel that this club really has a place in the market today, as there are many golfers looking for that X Factor (more distance and more accuracy) and this is exactly what these clubs offer.

Till next time, keep an eye on Ernie.

Andy

EUROPEAN TOUR
Sharma sizzles with final day magic to win Maybank Malaysia Masters

Shubhankar Sharma carded a stunning closing 62 to win his second European Tour title of the season at the Maybank Championship.

For more on this great win - click here


PGA TOUR


Woodland edges Reavie to win Waste Management Phoenix Open

It had been five long years since he won, but that wasn't what was on Gary Woodland's mind when he made the final putt and pointed to the sky.

For more on this great win - click here



adidas is giving away R50 000 to one lucky customer. Come in store and purchase any adidas apparel/shoes worth over R1000 and go into the main draw to win some serious cash!


We've got you covered - come see one of our Pros
Meet your PGA Professionals
See below lesson rates and Bio's of your PGA Pro's at Scratch.

Online content and social media
Please remember to follow us on Twitter, Instagram and Facebook to get the latest news, lesson tips, reviews, Golf Candy (Cool pics of cool things in golf) and our Weekly Lookbook.