Hello Everyone,

We have a bumper edition for you today!

Let's start with this beautiful rain! I know it disrupts our sporting lives – my final training for Comrades is a shambles and I am sure many of you are pulling your hair out as your games get side-lined by rain, but on the other side of the coin, we can all appreciated the wonderful gift we are receiving! Marvellous!

I have some really special news for you all and it comes coupled to a rather big thank you! This past weekend, the Ronan Keating Foundation, in conjunction with Gary Player and his foundation, raised well over R1 million! The special part of that, is that no money raised in South Africa for such a cause may leave the country, so the recipient of all this money in aid of cancer research is the Red Cross Children's Hospital in Rondebosch, specifically the oncology unit which specialises in cancer cases in young children. We can only imagine the horror of a young child being stricken by this terrible disease. This money will go a long way in helping children and their families receive the care they need. We as a collective group have really done something special by sacrificing our beloved Westlake for one Saturday and even forgetting all the positive publicity we receive, just being a part of such a worthwhile venture is amazing. Thank you all most sincerely for putting up with this inconvenience. It will not happen on a member's day again (Saturday), with a Thursday being mooted for any future days.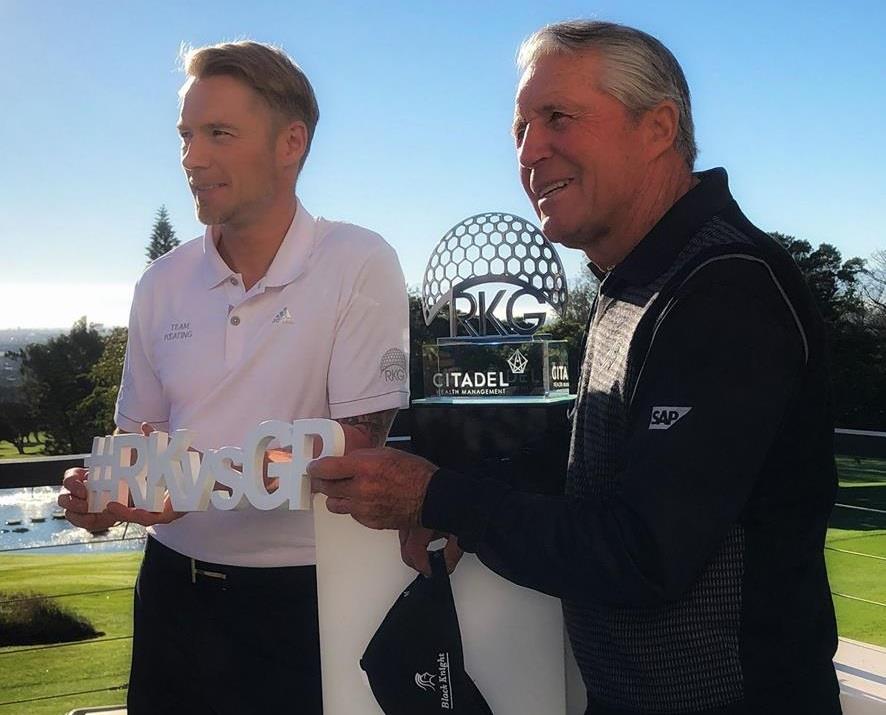 Secondly, tomorrow (Friday) is a BIG day at the club! Our Friday Classic is a Festival Event and is full! We are looking forward to a festive day filled with great golf, camaraderie and a big party afterwards. This will be coupled to the R10K Draw and the entire event will be held downstairs, including the whisky and R10K Draws. All participants in the Friday Classic golf will receive pizza as part of your entry. Westlake Kitchen will also have their full selection of delicious pizzas on sale for everyone else. I am playing all your favourite tunes too and requests are welcome! It should be a great day. See you all here.

Tickets for the Toyota Yaris Raffle are available at the office. The money raised for this will be put towards improvements of the clubhouse, specifically a brand-new deck above the new and improved pro shop and this will link up with the deck outside the members bar. The plans for this were signed and submitted to council today and this alteration, while not being particularly complex from a building point of view, will add enormous value and versatility to our offerings, particularly upstairs. It also gives the club a vastly improved pro shop, which is being funded by Global Golf. Exciting times indeed! Please support this initiative by selling 1 book of 5 raffle tickets.

On Tuesday the ladies section held their Foursomes Trophy. The competition was stiff, but the Lady Captain and Lady President were just that little bit better than everyone else. Well done to Tessa Granger and Annamarie Usher!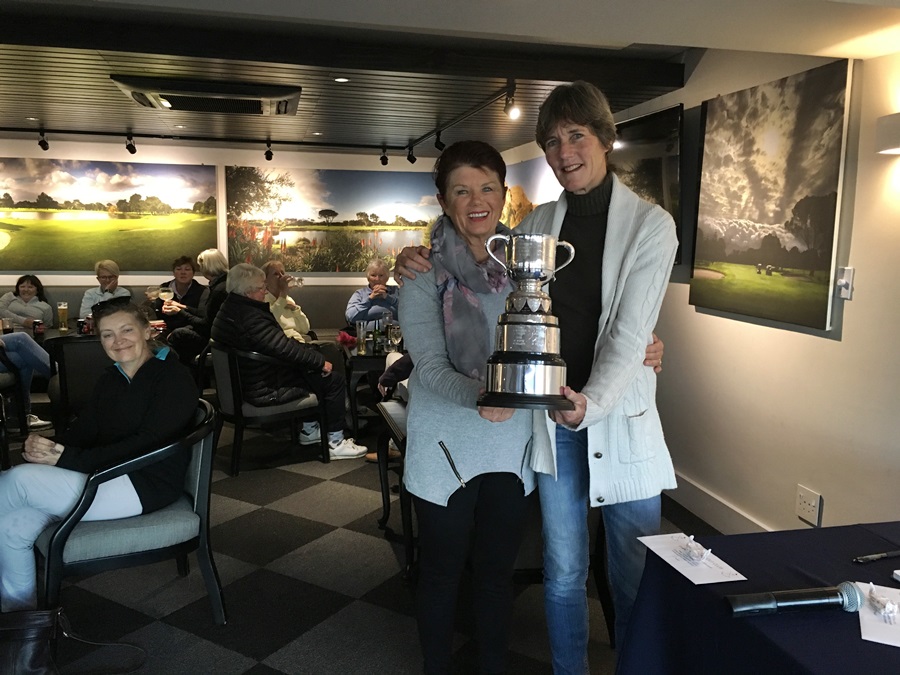 Last Sunday featured the Western Province Champion of Champions held at Westlake. Our club did exceptionally well with no less than 3 winners going through to the National finals at Glendower in Johannesburg later in the year. The winners were Anne Norman (Ladies C Division), Andy Rush (Men's C Division) and Elton James (Men's A Division). Well done to you all! Go and make us proud!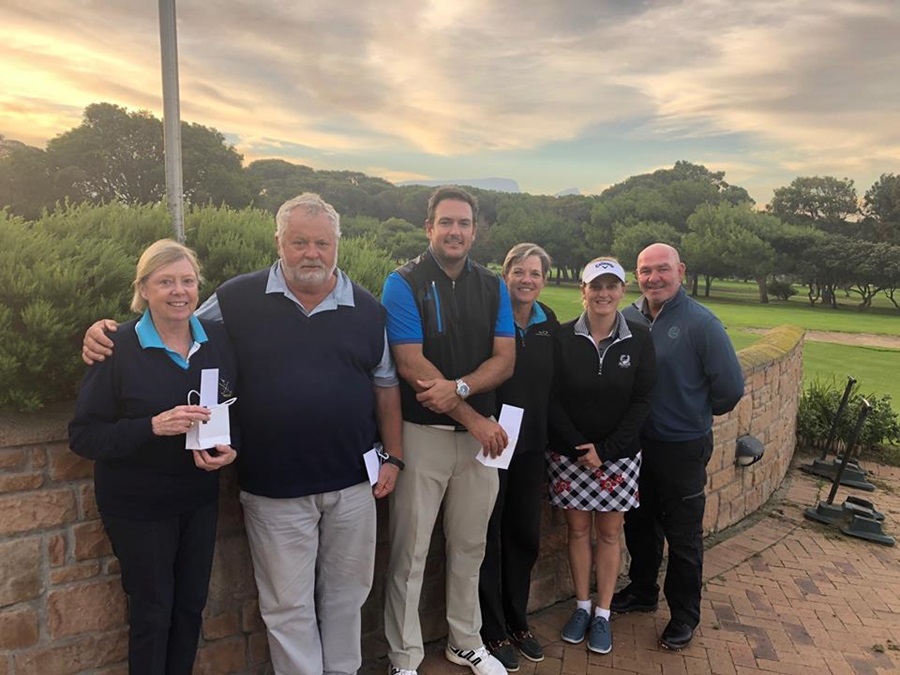 Today (Thursday) is World No Tobacco Day. If you're quitting, today is not the day to cheat. That does tie in quite nicely with a bit of a dilemma faced by the club going forward. The latest smoking laws prohibit anyone from smoking within 10 metres of a building, specifically an entrance and this does have an impact on our forecourt. We are currently busy doing our homework on how members clubs are affected and will keep all our members informed. To the members who do smoke, please keep non-smokers in mind so everyone can enjoy the forecourt. Thanks for the co-operation in this regard.

Some more good news is that the contract for our new optic fibre is finally done and we will have what is supposedly the best fibre available within 35 working days. It has been a long and arduous process which has literally had me pulling my hair out on occasion, but we have opted for the "Rolls Royce" with a 1:1 Contention ratio, which in layman's' terms means it is OUR line and we share it with no-one. More info as things progress.

Coupled to the fibre is our booking system. We have struggled for far too long and are currently busy with a thorough investigation of all the viable options on the market. The Golf Ops Team are attending meetings and workshops to see how all these systems work and visiting clubs who currently run these systems to ascertain how effective they are, so that we can make the best possible decision about which system to adopt. This process is already at an advanced stage and we should be in a position to make an informed call when the fibre goes online.

Our security contractor changes as I write this. We would like to thank Premier Security for their service and welcome Vedi Security to Westlake. We are sure you will appreciate all the new positive changes as they are introduced.

A few house issues for your attention:

· Amazingly, Simba have a shortage of "Blue Doritos" chips, so please excuse the absence of this item in the bar. They assure me the problem will be resolved within a week however.

· Towels – Please bring your own towels when using the showers. The water shortage remains at Level 6B and whether we use municipal or underground water, using 150 litres to wash every 12 towels remains a terrible waste. It is far better for us to use our own and only wash them every so often at home.

The new slope rating system and how the new handicap system will work from 1 September is a topic of hot discussion. We will all be attending a workshop at Steenberg to receive training in the next few weeks and will then be a position to explain how this works to our members. I have attached a poster explaining the basics and it is also on the noticeboard for your information.

Good luck to our Harry Solomon League Team playing Belville this Saturday as well as anyone playing Top 16 Matchplay. While I'm about it, good luck to everyone on Saturday. Monthly Medal is always a tough challenge. Conditions should be fairly soft due to all the rain. Enjoy!

Sunday is our Open Mixed with a hearty meal included. The meal and prizegiving will be held downstairs. Chat to Emelia if you would still like to enter.

Have a fantastic week!

David & the Westlake Team