Hough's It




The 118th US Open tees off this Thursday at Shinnecock Hills, a links-style course on Long Island, just outside New York City.

In these recent overhead shots of the 123 year old par 70, plus the course routing, you'll immediately see the dry, almost burnt, surrounds of this brilliant William Flynn layout, where just about every hole plays in a different direction, so you can imagine if the breezes pick up, just how difficult club and shot selection will be for the best golfers in the world.



Shinnecock claims to be the oldest (1892) formally organized golf club in the US, as well as having the oldest clubhouse – which sits on top of a small hill overlooking the course - and also to have been the first golf club in the country to admit women, which it did right from the start.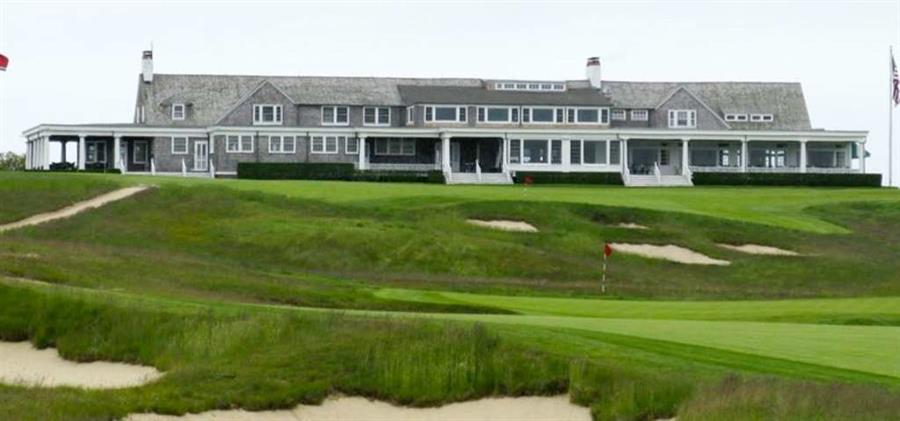 Shinnecock held the 2nd US Open in 1896, then didn't host it again until 1986, when Raymond Floyd won, but since then it's been hosting in relatively normal US Open regularity, with Corey Pavin winning in '95 and Retief Goosen in '04, and apparently it's provisionally pencilled in for 2026!

The course though is going to have a totally different look this year, as it's been lengthened and sculpted, and restored closer to its original design and character, which includes narrower fairways and more fairway bunkers. Distance increases by 446 yards over 'The Goose's track' in 2004 to 7445 total, with the par four 14th getting the most at an extra 76 yards, and matched in extension by the par five 16th, now 616 yards long!

Now, read below this wonderfully explanatory extract I found describing their infamous par three 7th hole, a well-known Redan design, and which caused havoc with the field in the 2004 Open.

"Take a typical coffee table, one that's about four feet wide and 16 inches tall, and saw an inch off the front left leg. Then saw two inches off the back left leg. The resulting table is pretty much what the surface of the Redan green at Shinnecock Hills—its par-3 seventh green—looks like from the tee. If you tried pitching pennies onto your sloping coffee table, you'd have a hard time keeping them from sliding off, given its right-to-left slant and front-to-back cant. It's even harder trying to stop a golf ball on Shinnecock's Redan green.

Particularly with a long deep bunker along its leading edge and a steep drop-off behind. The correct way to play this Redan, or any Redan, is by the side door, so to speak, aiming for the high back corner, bouncing the ball up the ramp leading to that corner and letting ground contours and gravity tug the ball onto the putting surface and down to the flag, ideally settling slightly beyond the hole so the ensuing putt is uphill. The incorrect way to play any Redan is to go flag-hunting off the tee.

The whole notion of a fall-away putting surface runs contrary to the modern game of golf played by today's professionals. Clubs are crafted to launch balls high and far. Swings are grooved to deliver shots that bounce twice, then stop with minimal backspin to achieve perfect distance control. Putting surfaces are covered in test-tube turf with uniform blades shaved closer than some players' facial hair. The Redan was originally designed to be played with a low-trajectory long-iron or wood to encourage bounce. Today, at 189 yards for the U.S. Open, Shinnecock's Redan is a lofted iron shot for most players, more tempting to hit directly at the pin. None of that fits comfortably atop a cockeyed coffee table."




The defending champion is Brooks Koepka, whose 16 under par total at Erin Hills, a 4-stroke victory over Hideki Matsuyama and Brian Harman, tied Rory McIlroy's championship record that he set at Congressional in 2011. Koepka has slowly been getting back to form after taking a few months off from January to rest and rehab a torn tendon in his left wrist.

And if you add Rory to the other recent winners of the event – Dustin Johnson 2016 @ Oakmont (He went back to World #1 last night with his win in Memphis), Jordan Spieth 2015 @ Chambers Bay, Martin Kaymer 2014 @ Pinehurst, Justin Rose 2013 @ Merion, and Webb Simpson 2012 @ Olympic – then you have a real list of contenders for this year's edition.

Other favourites will be current in-form stars like Jason Day, the short-lived and former World #1 Justin Thomas, Rickie Fowler & Jon Rahm, and of course, Tiger Woods' presence will be felt all over Shinnecock.

Here are the pairings and tee-times of 4 of what they're now starting to call 'the super-groups':-

Tiger, JT & DJ - Thursday: 7:47pm and Friday: 2:02pm SA time.
Rory, Jordan & Phil - Thursday: 2:02pm and Friday: 7:47pm.
Sergio, Jon Rahm & Rafa Cabrera-Bello - Thursday: 7:14pm and Friday: 1:29pm. (An all-Spanish group)
Bubba, JD & Brooks Koepka - Thursday: 1:40pm and Friday: 7:25pm.

SA golfers in the field tee off at: Dylan Frittelli 1:18pm our time, Louis Oosthuizen 1:29pm, Branden Grace 1:40pm, Charl Schwartzel 1:51pm, Dean Burmester (the long-hitting Bloemfonteiner, who came through pre-qualifying) 6:30pm, and Ernie Els (playing on a special USGA exemption) last of our guys to go at 7:36pm.

And lastly, SuperSport's times for the tournament are easy this week!

Thurs, Fri, Sat & Sun all start from 5:30pm on SS1.





With the year's 2nd Major coming up, two of the major ball manufacturers are running 2 different kinds of promos.

1. Titleist, whose Pro V1 and Pro V1X models have been the biggest-selling balls for 70 years now in the US Open, have done their usual annual celebration and brought out these same balls, but with the number 70 on them. They're at their normal price of R205/sleeve.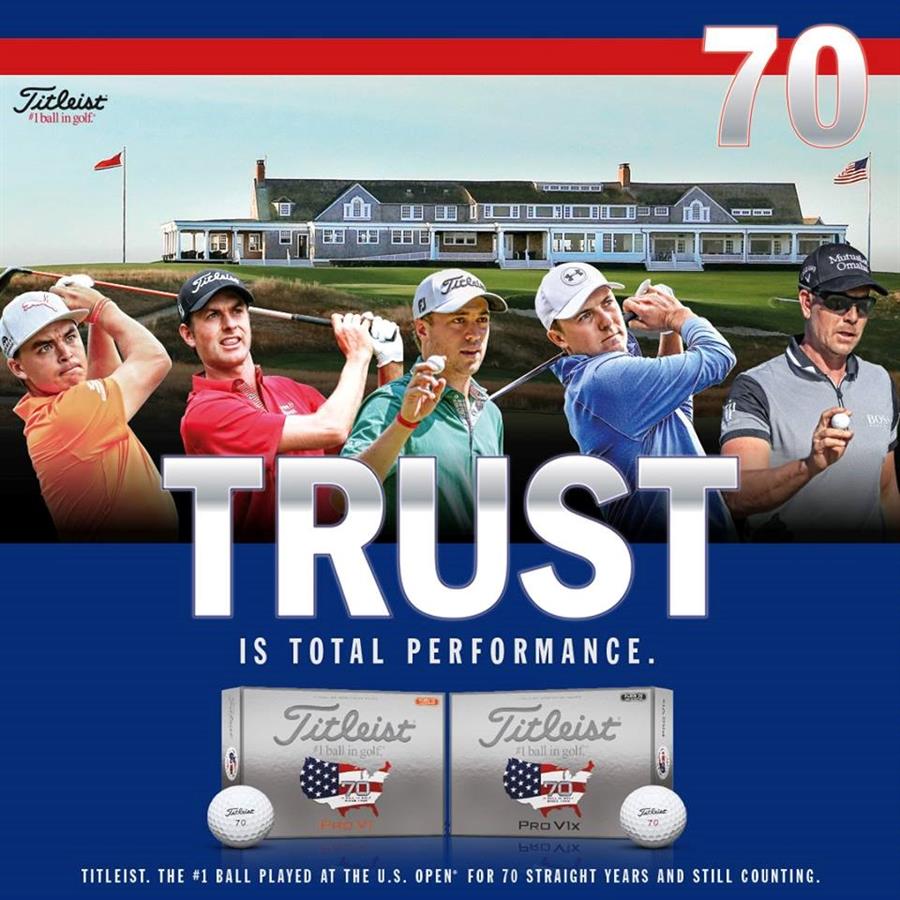 2. Srixon are running a US Open/Father's Day promo, where if you buy a dozen of any of their balls, you get 1 out of 100 entries into a Houghton Golf Club Pro Shop-specific draw, and where the winner will win R10k worth of ANY goods in the shop!!





Here are the updates, as of Saturday's member's competitions, and you can click on the images for the full lists.



That's all for this week.

Enjoy the US Open.

Kappy.