Sunday, 25 August 2019



If winning matters to you, then become hot from 6 feet in. Just ask Miguel Angel Jimenez and Bernhard Langer. Jimenez is now the Senior Open Champion and Langer isn't. Putting was the difference.

Jimenez failed to land shorter Putts on the 14th and 15th, but on the 17th, he made a 9-foot Putt to hang on to his one-shot lead. Langer had a few lapses. The biggest being the 13th where the German took 3 to get down from on the green.

The message is clear. To win you need to become a better Putter. If you want to have more fun playing golf, then get the ball in play off the tee. Either way, we make it easier and better. So, contact us.



You want to hit better short shots. It sets up more opportunities for birdies or par saves.
Manufacturers talk about 'Grinds' in all the adverts for their Wedges now. How does the right Grind work for you?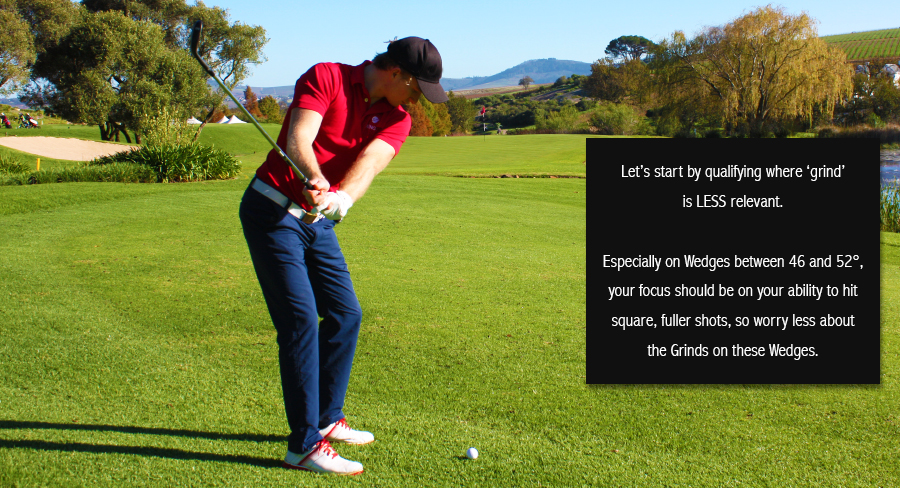 Before we get to 'Grind', how many Wedges do you have covering the 8° from 46° to 54°? You should have two.
Unfortunately most golfers only have one. That's your first area of short game equipment improvement.


This month, our focus is your score on the Par 3's you play.
Let's start that focus with some measurement.
How many under or over Par were you
on the Par 3's in your last round?

Start to make that a statistic you keep.

Keep your average score per round.

Make this a target for improvement.

Simple Tip #1

Tee the golf ball to the correct height to encourage consistency.


As well as tracking your score on Par 3's, pay close attention to where your misses are.
Do they reflect the same challenges you have on all approach shots?
Improving your performance on Par 3's will probably increase your enjoyment throughout the round.
Think about improvement. If we can help,