Thursday, 16 August 2018




Date Night Golf @ South Hills is designed to be a non-competitive, FUN event for you and your partner. It is a great way to have fun with friends and meet new friends as the season goes on.


Call 291-4268 to sign up today or e-mail us to sign up or with any questions you may have.



TONIGHT, Friday August 107th


Time: 6:00 p.m.
Cost: $70.00 per couple ($36.00 if you both have passes)

Includes:
2 green fees, Cart rental for 9 holes, Prize fund and
4 beverages of your choice
2018 Date Night Golf @ South Hills calendar

August 10th and 24th
September 7th - final night and Bar-B-Que
September ?? - Night Golf






Women have been a significant part of the growth in golf over the last decade. Therefore, it's pleasing to see another new youngster at the top of the leaderboard. Congratulations to Georgia Hall, winner of the Women's British Open. A 22-year old, first-time winner, on Tour.

Her name, Georgia, was given to her by her father to celebrate Nick Faldo's Masters Victory in 1996 at Augusta, Georgia. Just goes to show how important parents are in the growth of our game.

So, if you're a parent and you have a young or teenage daughter, please encourage her to play golf. It's truly a great game for everyone. Why not send her to us, and we'll help you get her started on a great journey. Contact us

.




Managing tricky greenside shots becomes a lot easier if your Grind is designed for the way you play the shot.
'Grinds' are especially important on the Wedges you use for these shots; usually from 54º to 64º Wedges.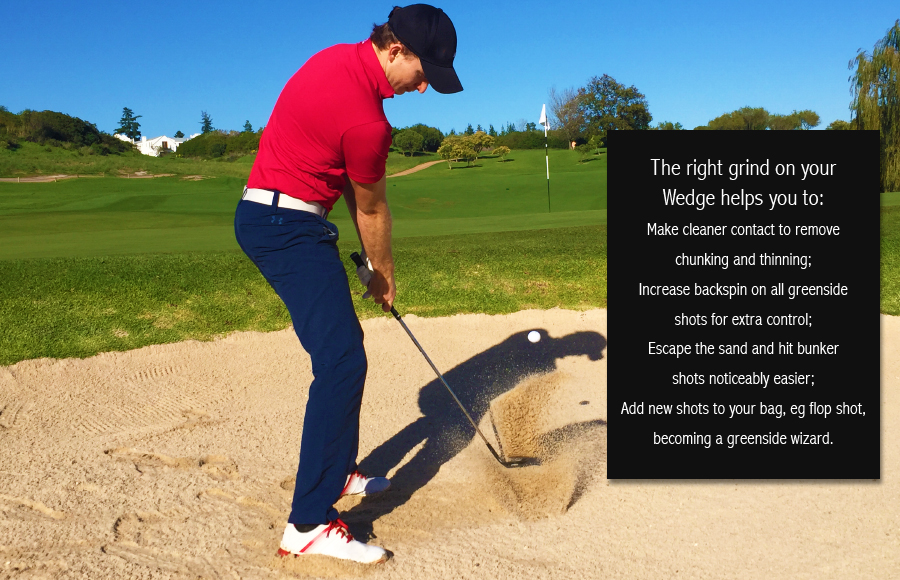 It can do all that, by allowing the bounce and leading edge to work effectively to support the way you hold the
clubhead at address and through impact. What's important is having the right Grind for the way
you hold the Wedge on a particular shot.


Are you someone that LACKS CONFIDENCE when faced with tricky greenside shots?
Maybe your equipment is working against you.


We're trying to help you make more 3's on the Par 3's.
Better decision-making is going to improve your scores.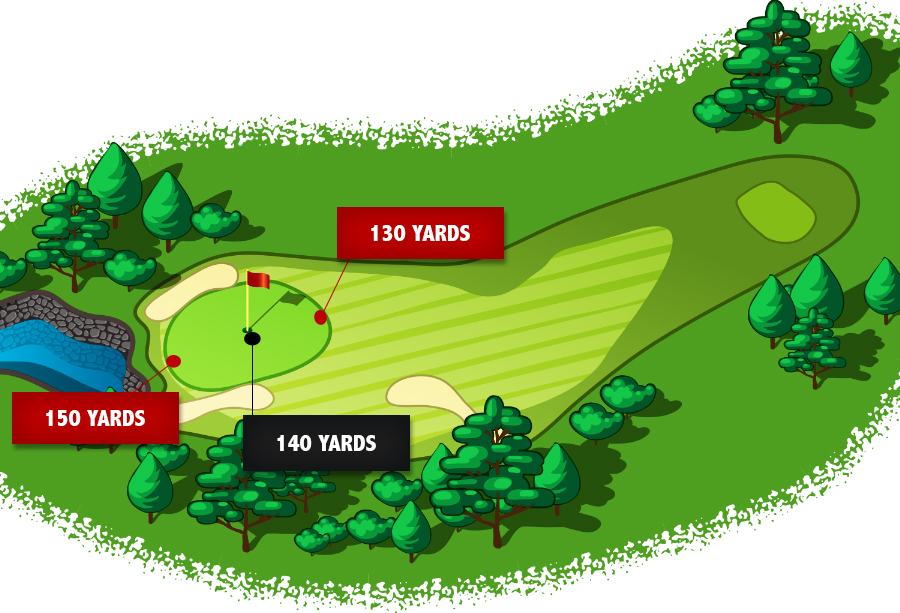 Despite the increased amount of GPS data available, regular and inexperienced golfers still,
on the majority of occasions, come up short.

Even when a golfer knows the "yardage" on each of their clubs,
their misses are mostly short.
Simple Tip #2

Why are you expecting the perfect golf shot? What is your level of consistency?
If there's no trouble behind
the green, then ignore the
distance to the flag, and pick a
club that, when struck well,
will get you to the back of
the green. That way a less
than perfect ball strike has
a chance of getting to
the green. Rarely do even
good ball strikers
make perfect contact.


Where are the majority of your misses on all approach shots?
Would aiming for the back of the green (assuming no trouble behind the hole)
be a course management strategy that would improve your whole round?
Improving your performance on Par 3's will probably increase your enjoyment
throughout the round. Think about improvement. If we can help,