By the time you read this, Tiger Woods, Phil Mickelson and Bryson DeChambeau will have been announced as Captain's Picks for the US Ryder Cup Team. It was truly the world's worst kept secret. And unless something dramatic happens, Tony Finau will round out the team. I'm calling it now. But I digress. Given that Phil is just Phil and Tiger is blessed to be even walking much less playing are reasons enough to having picked these veterans.

But what about Bryson? It's not the Hogan cap or even the Cobra One Length Clubs (which I'll save for another day to talk about, though you're free to tell us what you think now), but it's his swing. His swing is amazingly simple. It's not a one-plane, A-swing, or whatever you want to call it. It's a swing based on science! (No real surprise there, to be honest).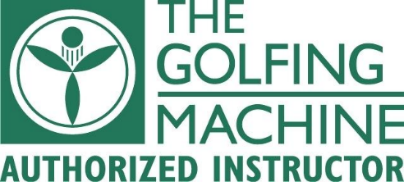 There's no secret to his swing. Tim teaches it every single day. No method, no system. Just biomechanics letting the body do what it's designed to do. The Golfing Machine is the key to not only fixing swing issues, but building consistency in that swing. And that's what we see week in and week out. We're not just about equipment and golf balls here. We're concerned about your entire game.

But Bryson is one of the biggest examples of the success of The Golfing Machine. Almost of us are products of it. Everyone is different: Different bodies, conditions and it's individualized. From a developing junior to my bad back and knees, we can make the body do what it's supposed to do and simplify your swing specifically to you and your abilities.

I remember Tim was speaking to Bryson's instructor Mike Schy. His exact words were, "Once he figures out life on Tour, he'll be Number One in the World." Four wins later, including three this year which includes wins in back-to-back playoff events, he's on a complete tear. He's not there yet and as we know, winning is hard. But he's evidently figured something out.

We can't wait to see what he does next.







Scotty Cameron

.

That name brings excitement to many in golf circles. Admittedly, catching a glimpse of him while at dinner last year at the PGA Show was kind of cool. If you haven't heard he's put out two new putters: The Concept X Series.

Combining the offset and performance of a plumbing neck with an innovative weight-saving design, the milled stainless steel "nuckle" is fused to the lower portion of the shaft allowing for weight to be redistributed to the wings for higher MOI.


| | | |
| --- | --- | --- |
| The CX-01 employs a Nuckle Neck that provides one shaft of offset in a familiar plumbing neck setup that also frees up weight to be relocated to the wings. | | The CX-02's new low slant Joint Neck promotes additional toe flow, while also allowing for more weight to be moved to the putter's perimeter. |

The Concept X series is available to order today in the store as is the TS Series of woods.

These are going to be game changers this coming season. These are already being played on Tour and have seen success by players contracted and non-contracted to play Titleist.



Please give us a call at 817.595.4653 or


for more information on these unique putters, woods or anything we do at The Golf Station. We're ready and able to help you!