Tuesday, May 26, 2020





Some of our customers are hindered by their physical conditioning. Whether it's age, injury or a combination of the two, we can help get you in shape. And as far as getting you in custom clubs that are suited for you and what you can do, well, we can take care of that too.

We just had a gent that came in this week for a full bag fitting. He had hip and knee replacements and told us that he had become frustrated with his lack of distance. Trust us: We get it, and we hear it a lot, for a number of reasons. After a TPI screening and some practice swings he hit several good shots with his current 7-iron, the best of which flew 96 yards with a 79 MPH ball speed on the aboutGolf Simulator. After trying quite a few head and shaft combinations, it became pretty obvious combination that worked best for him was the Callaway Rogue X Iron with Accra i70 graphite shafts. They were head and shoulders over anything else we tried. He began consistently launching the ball about 20 yards farther with a maximum of 123 yards and as high as 90 MPH ball speed! I bet you're thinking, "What about swing speed?" It doesn't matter how fast you swing the club in many ways. It matters how fast the ball is coming off the face.

Two clubs of distance is obviously a huge difference, but with increased ball flight, stopping the ball becomes easier. Other than higher flight, you're generating more spin. The ball will stop almost stone dead on approach shots into the green. Another way to describe it is you have more options now. Instead of hitting a 6-iron and trying to run it around a bunker, he can now take an 8-iron and fly it over the trouble and onto the green and stop it.

The rest of his bag is what we commonly see: It's the "What works best?" bag. You're not locked in to a manufacturer here. With the amount of options that we have available, there's no need to be bound to one company. We put you into what you hit the best, plain and simple.

PING G400 Max, G400 Fairway Woods, Titleist 818 hybrids and a K Grind SM7 wedge. Truth be told, we have a lot of customers who's head would explode knowing they don't match:



"What driver sells the best in the store? I plan on coming in, but I'm just curious." - B.E.

Honestly, we thought we had become exclusive PING dealers. A number of G400 Max drivers have been built in the past few months. Callaway Rogue is very popular (and long) and just recently, the new Titleist TS2 and TS3 driver have made their presence known. Just yesterday another bag fitting saw the new offering out fly a Rogue Driver and a G400 Max and for this customer, it was a just a bit tighter accuracy wise. They worked so well, he bought matching fairway woods with them. Then were going to SST Pure the shafts. These things are going to dance! We can make virtually any driver work for anyone with all of the customization options, but PING, Callaway and Titleist drivers are the ones that seem to leave with great regularity.




But please do come in. We can put you into virtually anything from Epon, one of the premier and most popular Japanese brands, TaylorMade and a number of other options.

If you have any questions about anything we do, how we do it, or simply just want a tour of our facility, give us a call at 817 595 4653 or click here. We'd be more than happy to explain what we do, and how we can help you play your best.






You could drive a car with the seat in the incorrect position. But you wouldn't. You adjust the seat to fit your specification. Even an inexperienced driver makes this change. Driving is easier.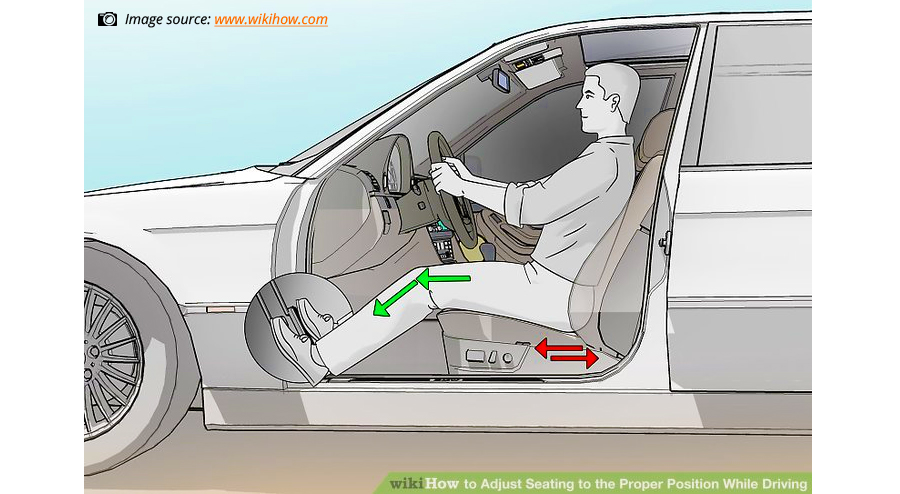 Now, you're going to rotate a golf club with a very small head around your body,
and try and deliver it back to make contact with an even smaller golf ball,
so that it travels down a target line. Surely that challenge needs you to
"adjust your seat" with a golf club that fits.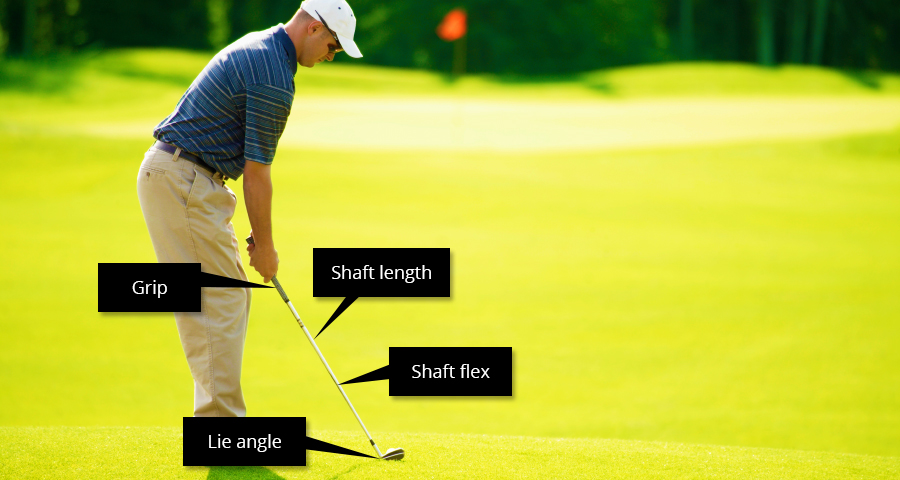 This is a 'no-brainer'. Every golfer should play with golf equipment that makes it easy to repeat a golf swing;
that brings the club face back to the ball; square to the target line. Inexperienced and learning? Make it easier. Improving and aspiring? Make it easier. Good and competitive? Make it easier.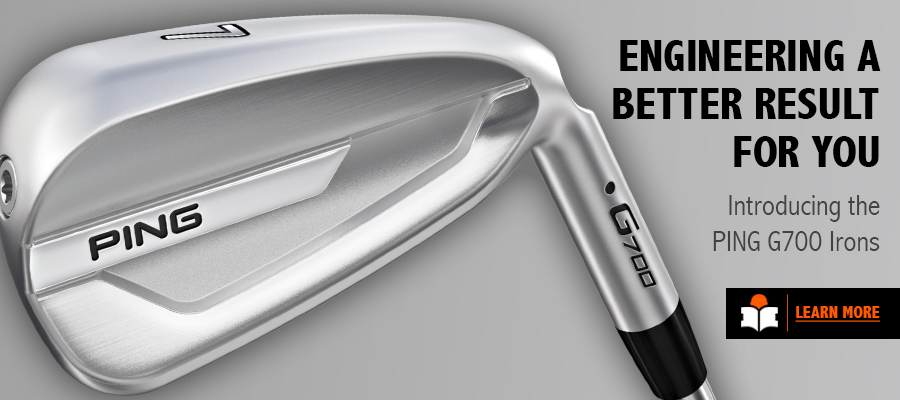 Hitting chip and pitch shots closer, more often, is easier when you're consistently striking the ball cleanly.
Bounce is designed to make that easier to achieve.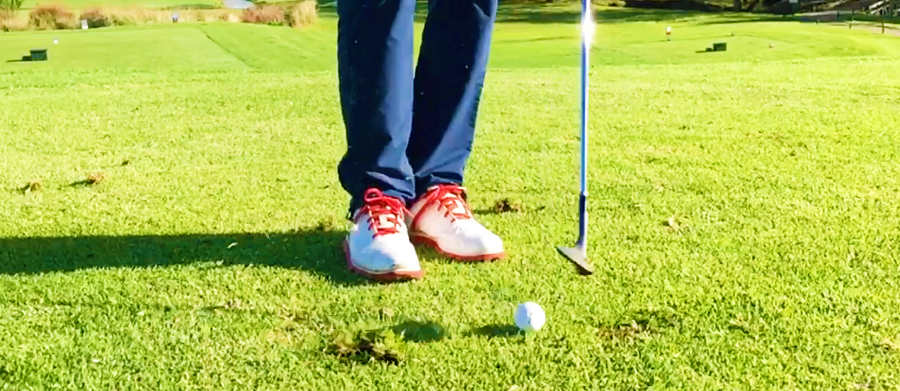 Without bounce, if you strike the ground, slightly behind the ball, then the leading edge would dig
into the turf or sand quickly, and the ball will go nowhere.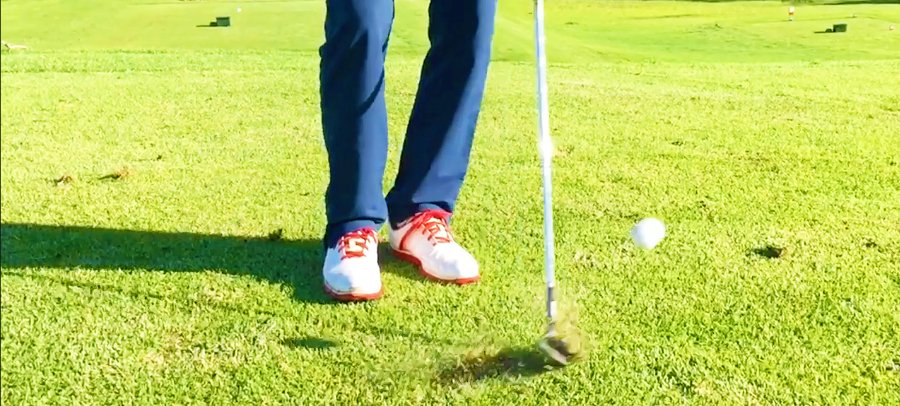 With bounce there's no digging. It acts as a skid plate sliding through the grass and under the ball.
The strike doesn't have to be so precise to get a great result.
Learning how to use your bounce will increase forgiveness on chip and pitch shots.
It will also increase the range of greenside shots you can play. Your confidence improves, whatever type of lie.

Remove anxiety when playing chip and pitch shots, especially when playing off a tight lie.
By the way, less anxiety means more relaxed muscles and a better stroke.
Learn to use the forgiveness of your bounce. Eliminate those silly shots.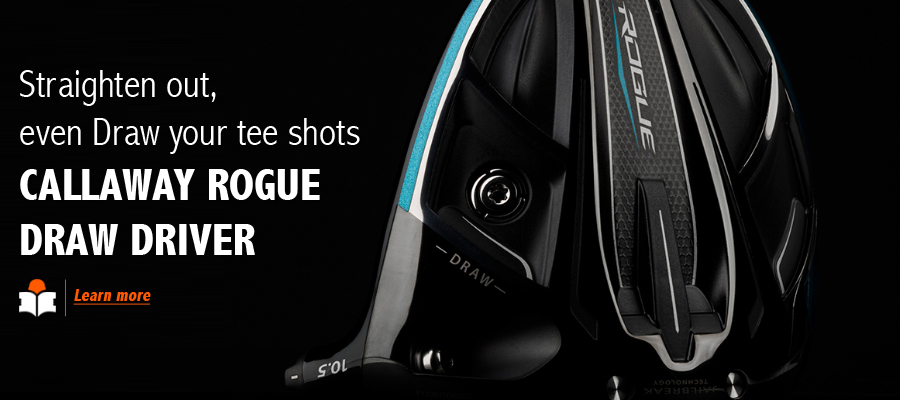 This mail was sent to {{contact.contact_email}} by Tim Brantley and is provided as a service for the members and guests of The Golf Station and the customers of the The Golf Station Pro Shop and has been supported and sponsored by advertisers in this mail and my partner suppliers:




RetailTribe: 15851 Dallas Parkway | Suite 600 | Addison | TX 75001 | +1 214 561 8681