They say that "it only takes one great shot to bring you back again."
Next time you're out we want you to hit more great shots than usual.
Then we want you to hit even more the next time.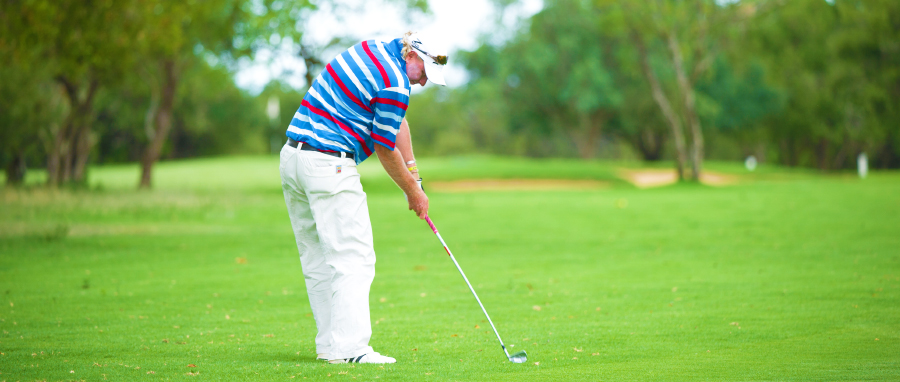 A set of irons working for you and not against you makes this so much easier to achieve.
You'll square face to target; and sole to turf; experiencing the real joy of sweet contact
so much more often.
There are over 1,000 fitting options on
any single iron. Wow. Yes, lie angle; shaft type;
and length & flex alone usually makes for over
900 options. And we still haven't touched grip
type and size; swing weight;
or even the amount of offset.
The correct lie angle on your irons brings
the sole of the club back square to the turf
at impact. An incorrect lie angle will make that
very difficult to achieve. Depending on whether
you are toe or heel up at impact, the face will be
pointing to the hook or slice side of your target
at impact. Why suffer that challenge?


Don't suffer in silence. Let us help you hit more great shots.
Check out your lie angles with us.


We often get asked, especially by those looking to have better short games, how they can learn to hit wedge
shots with a lower trajectory that hop-once-and-check quickly.
Before we start on that journey there are three questions: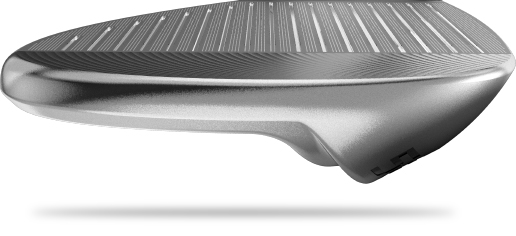 What ball do you play?


If you're serious about wanting one hop and check,
then you need a premium golf ball that will spin
much more than a 2-pce,
and launch a little lower.
Do you clean your grooves and dry your wedge
face before each shot?
In tests conducted with a launch monitor
a wet face lost up to 3,500 rpm and
added a whopping 8° to the launch.


This research shows that ball control requires the right equipment, cared for, and prepared for
the challenge with each shot. I guess that means rule one to ball control is
make sure you have the right equipment.

If you want to sharpen your short game, then learn how to control ball flight and spin with your wedge.
It's a cool skill.