Wednesday, September 23, 2020

Email us

|

www.bloemgolf.co.za

| Tel: 051 447 0906
On the tee with Trevor
Bloemfontein Golf Club's

Therion Nel

won the Harry Oppenheimer Trophy at Maccauvlei GC. He shot rounds of 68-69-69-67 to win by three over PE Golf Club's Kyle de Beer on 15-under 273. Wilco Nienaber, Jayden Schaper and Yurav Premlall tied for third on 10-under.

The much awaited 2018 Holiday green fees specials start soon
Watch this space for details, it's gonna be a knock-out!



Come with an empty stomach



We are planning a pub lunch on

Friday, the 14th of December

.
Janke will send out a Broadcast early next week.


Let's talk rules
The 20 most important rule changes in 2019
The new rules of golf will be implemented on 1 January 2019.
Click here
to view the 20 most important changes and memorise them!
Stroke changes
We have approximately 25 000 scorecards that were printed early in 2018 and are considering making an alteration to the strokes. In the meantime,
click here
for the proposed stroke changes.

New course and slope ratings
Click here
for everything you need to know.
Treat yourself this holiday
News on the golfing front
Upcoming events

Saturday, the 8th of December
, we are hosting the 2018 Nations Cup. The morning field is open to all players, the afternoon field has been reserved for the Nations Cup players.


Tuesday, the 11th of December,
sees the start of our holiday green fees specials. The specials won't be valid on Wednesday the 12th and Saturday the 15th of December.
Wednesday, the 12th of December

, is a Combined Stableford, sponsored by the Club.

Saturday, the 15th of December,
is a B.B.S sponsored by the Club.
This is the last Club competition until Wednesday the 9th of January.
Anytime on a Sunday
Friday Club Draw
The next draw will take place

today,

the 7th of December, and will be worth
R7 000.
We will double up the Stella Artois beers on Friday.
Membership enquiries
Through these tough economical times, we at the Bloemfontein Golf Club have started implementing affordable ways of paying your

annual membership fees

. We have a monthly debit order facility that has been very successful.
Please give either Lodia or Carla a call at

051 447 0571,

who will assist you in renewing your membership, or to become a new member.
Happy birthday!
Craig Jones

07.12

, Abrie Vogel

08.12

, Marvin Torres

08.12

, Erwin Rohrbeck

09.12

, Gabriel Dos Santos

09.12

, Martin v/d Merwe

09.12

, Wynand Liebenberg

10.12

, Darius Steyn

10.12

, Janco Wallis
11.12
Results
Saturday the 1st December
B.B.S sponsored by the Club
1st
with 47 pts was Derek Lunt & Jan Lubbe (winning the c/o)
2nd
with 47 pts was Gary Stroebel & Colin James
3rd
with 47 pts was Roelof Visagie & Theresa Visagie
4th
with 46 pts was Mike Vroomen & Dan Nel (winning the c/o)

Wednesday the 5th December
B.B.S sponsored by the Club



1st

with 46 pts was J. Wagner & J.Olivier



2nd

with 44 pts was M.C. Pienaar & Johan Jordaan



3rd

with 43 pts was Marshand Meyer & Charmaine Heyman
The direction of technology
Materials open up your opportunity
Adjustable drivers, while being main-stream, have until now come along with some compromises,
especially with forgiveness.
By using weight strategically, designers have been able to extend the size of the hitting zone.

The leading 2018 drivers not only protect ball speed away from the sweet spot, they protect the launch conditions.

That means, despite a slightly off-centre ball strike, you still get the length of ball flight and distance you expected.
Originally, the weight required for adjustable
hosels reduced the amount of weight available
to the club designer.
That's not the case anymore. More than enough
weight is available to the designer to allow them
to develop a driver packed with forgiveness.
The adjustable driver improvement
Now though, new manufacturing processes, new lighter but stronger materials, have provided the designers of adjustable drivers with enough discretionary weight to give you adjustability and forgiveness.
Contact us >
Technology with real impact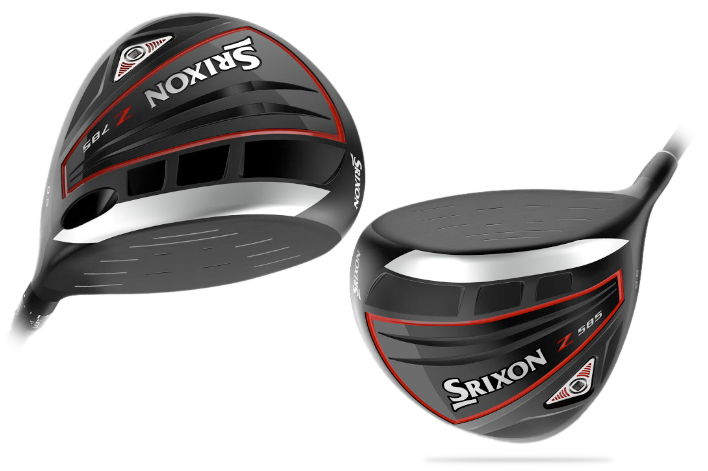 Srixon Z 785 and Z 585 Drivers
The new Srixon Z 785 and Z 585 both come with real performance improvements.
We think these will make a big difference for many of our golfers.
Here's why >
What motivates you?
What are you most looking forward to, as you arrive?
We're trying to gain a better understanding of what's important to our golfers. Last week we had a simple question relating to social golf vs competitive golf. If you missed it and want to answer,
This week we want to understand what you look forward to most as you drive to the golf club. Again a simple question. And again, to preserve privacy, your name is optional. So what inspires you?

Let us know
This is just one question. It might make you think though.
Let us know now.
Click here >
Cleveland Golf RTX4 Wedges
The new Cleveland Golf RTX4 Wedges deliver ball-stopping spin and control, along with designs that offer you options.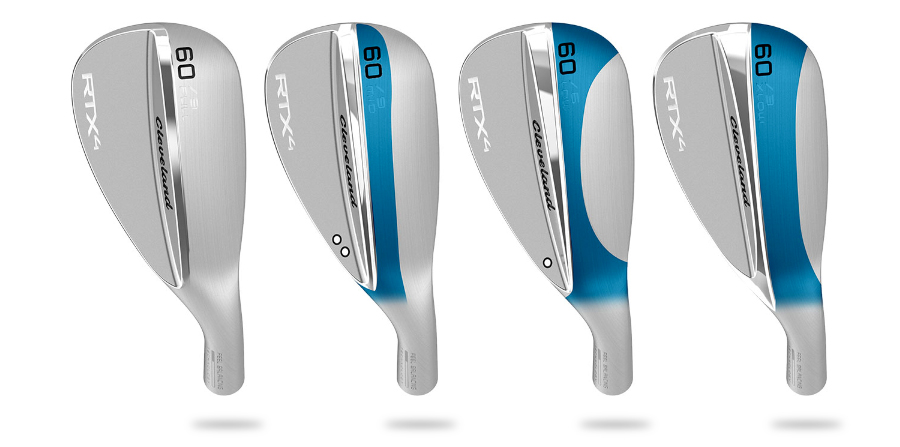 If you haven't upgraded your wedge set in a while, the Cleveland Golf RTX4 Wedges and the number of options they offer you greenside should be an inspiration to improve your short game.
Learn more >
To ensure delivery, please add bloemgolf@greensidegolfer.retailtribenews.com to your contacts.

This mail was sent to {{contact.contact_email}} by Trevor Kitching and is provided as a service for the members and guests of Bloemfontein Golf Club and the customers of the Bloemfontein Golf Club Pro Shop and has been supported and sponsored by advertisers in this mail and my partner suppliers:




RetailTribe: Unit 8, Blaauwklip 1 | Blaauwklip Office Park | R44 | Stellenbosch | South Africa | +27 (0)21 880 2693