The Par 3 Advantage
Think your way around the Par 3s

What's your average score on the Par 3s? For most of the golfers we see, improved game management would lower that average. The target and club selection are critical parts of game management on Par 3s.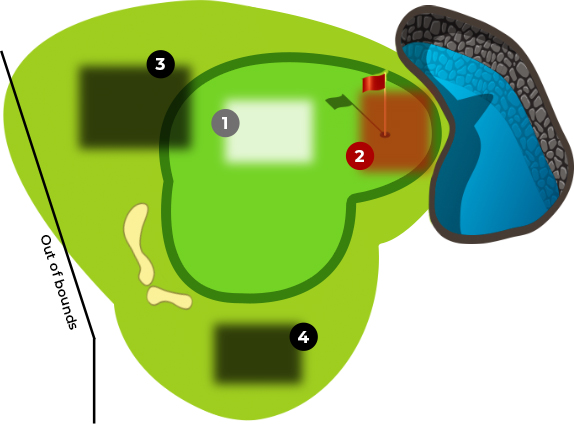 | | |
| --- | --- |
| | On this hole, if you're going for the target area in the center of the green, take a club which, if you strike it well, will get you to the very back of the green. None of us hit the ball perfectly on most shots. We all usually come up at least a little short. |
| | |
| --- | --- |
| Jack Nicklaus believed he could improve any golfer's scorecard by more than a few shots if he accompanied them on the round and selected the club and target on every shot. He would play the percentages NOT expecting a perfect shot every time. | |
Make Par 3 improvement a priority

That's an idea. If you and some friends would like to be accompanied on a round, then let's see how much better you score, if you let us help you with the percentages.

Contact us >