Expertise available to you
The "Gear Effect" on you
Last week we talked about the impact of different strike zones on the spin rate
and therefore distance of your tee shots. We mentioned the "Gear Effect".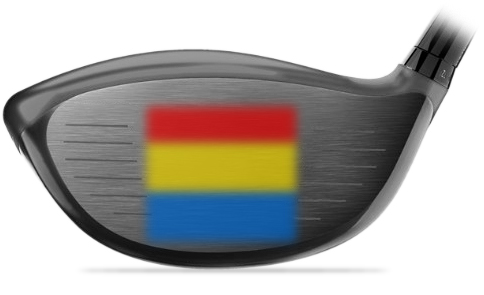 Here's how "Gear Effect" works. If you strike the ball on the sweet spot, then you won't experience any effect. Hitting above the sweet spot reduces backspin.
| | |
| --- | --- |
| | If you strike the club face slightly above the sweet spot, the club will twist backward around the Center of Gravity. The "Gear Effect"' is that it will produce the opposite effect on the ball; adding topspin, which reduces the amount of backspin on the ball. |
| | |
| --- | --- |
| The diagram on the right, highlights why this is known as the "Gear Effect". As the large gear rotates anti-clockwise, it sends the small gear clockwise. | |
Reducing the spin rate on the tee shots of most of our golfers by just 400rpm would unlock 10 – 15 extra yards.
Book your tee shot evaluation
Reach out now and let's see whether a quick evaluation might unlock a lot of extra distance WITHOUT you having to make an equipment purchase.

Book now >