Simplify your short game
Reap the rewards of great wedge play
Over the past three weeks, we have discussed the importance of great distance control in your wedge game and how it can help you lower your scores, improve your skills and get more from your golf.
Create a wedge chart.
There are many advantages:
- Greater distance control
- Improved accuracy
- Better shot execution under pressure
- Added confidence from a variety of distances
- Less technical swing thoughts
- Better game management.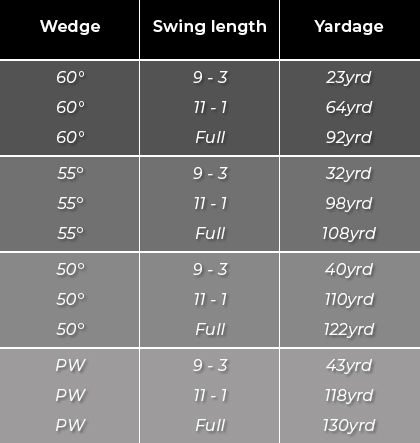 Armed with your wedge chart and your favorite distance with your favorite wedge, you'll know where to lay-up if you can't get to the green with your approach. That's better game management. Every golfer, whatever their handicap, should have a wedge chart.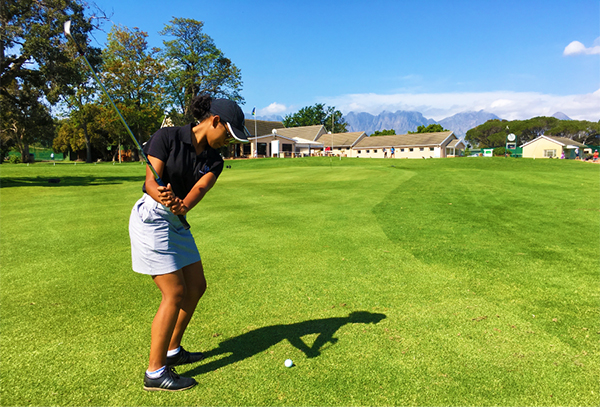 Fill your wedge chart
To gauge a distance for each of your swings for each wedge can be difficult without assistance. So why not book a session with us. Let's complete your wedge chart and at the same time, we can look over your three swings. Maybe there are other improvements.
Book a session >