Club News
100 Club Draw -
Friday 30 August at 6pm
Attendance prize: R2000
We have been enjoying some crisp cooler weather this week and we also had a touch of much needed rain!
Club Champs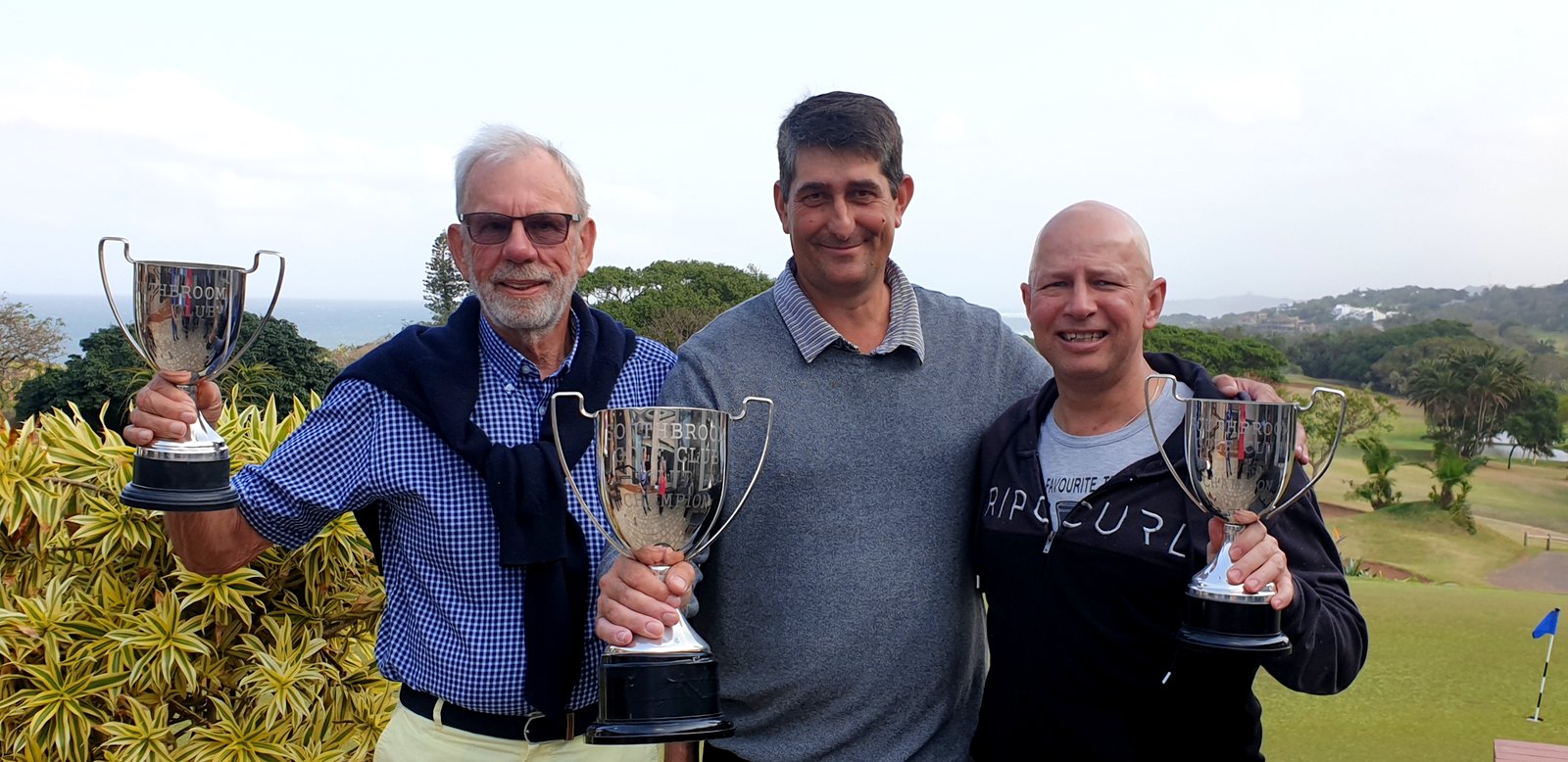 Going to Kloof Our Club Champions Gavin Sole (A Division), Andre Attfield (B Division) & Jim Cook (C Division)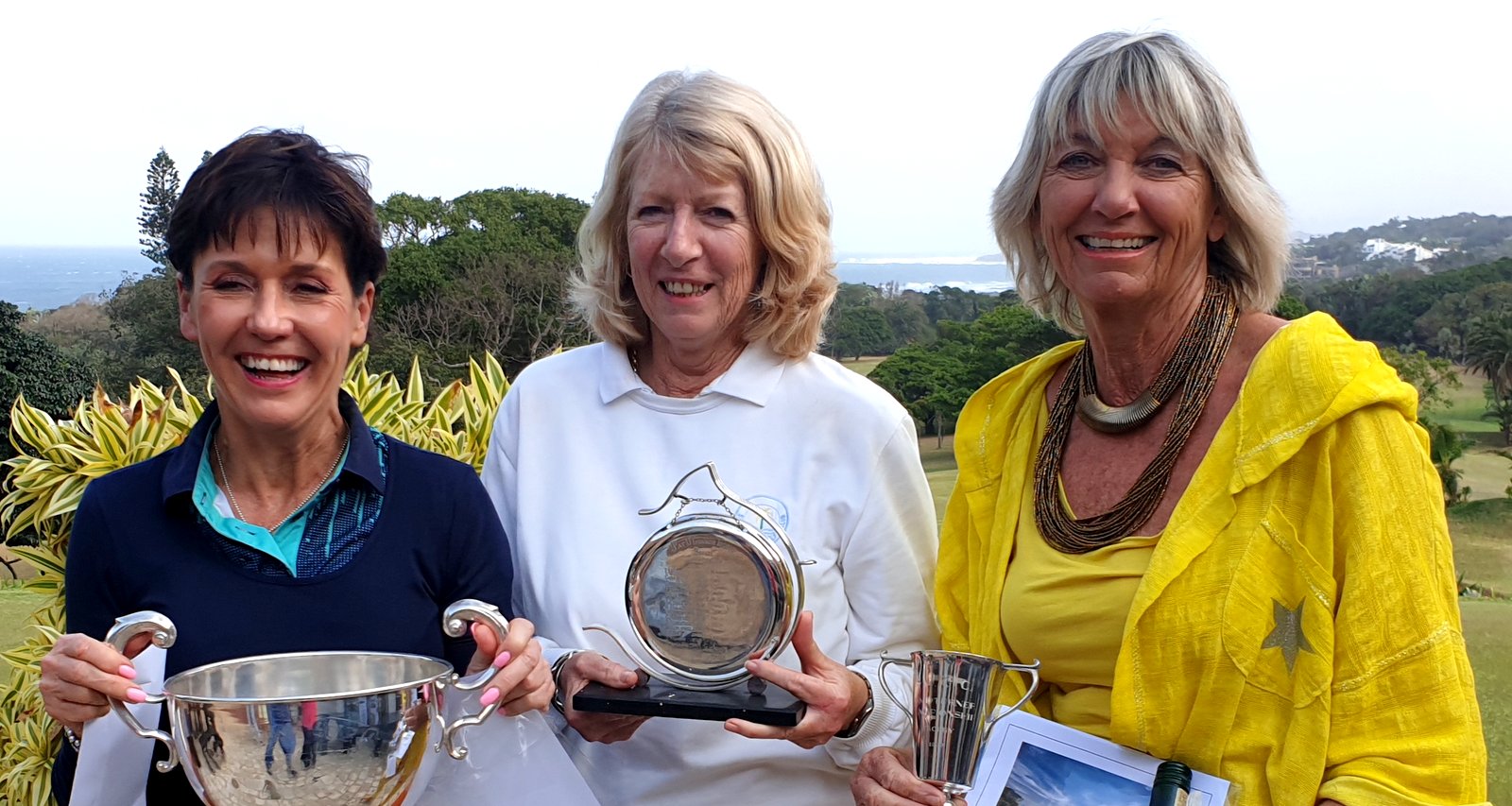 together with Ladies Club Champs Janet Humphrey, Jean Cole (Bronze Medal) & Irene Schanda (Bronze Stableford)
Our Southbroom Golf Club Divisional Club Champions are eligible to play in the KZN Champion of Champions tournament. The B & C KZN Champions' Regional Final at Kloof CC starting on Friday 6th September 2019 preceding the Kloof Champion of Champions' Final over that weekend.

Divisional winners from each of the Men's and Ladies' Divisions at the KZN Champions' Regional Final will advance to the National Final which is being held at Zebula Golf Estate and Spa between the 3rd and 6th November 2019. At the National Final the Regional Divisional Champions will compete against their counterparts from each of the other thirteen golf unions around the country where the winners will ultimately be crowned the Golf RSA National Champion of Champions of their respective divisions. Golf RSA covers all the travel, hosting and golfing costs at the National Finals – the KZN representatives will not have to pay anything to travel to play at Zebula.

Members Milestones!
| | |
| --- | --- |
| | |

Congratulations to

Susan Omand

(above left) who enjoyed her recent 50th birthday celebrations in Southbroom and also to

Bob & Moira Clark

above right on celebrating their 50th wedding anniversary! Very special!



Southbroom Mixed Classic



The next big event coming up is the

6th Mixed Classic

see invite below and don't delay if you want to enter as the field is max 128 players!


Village News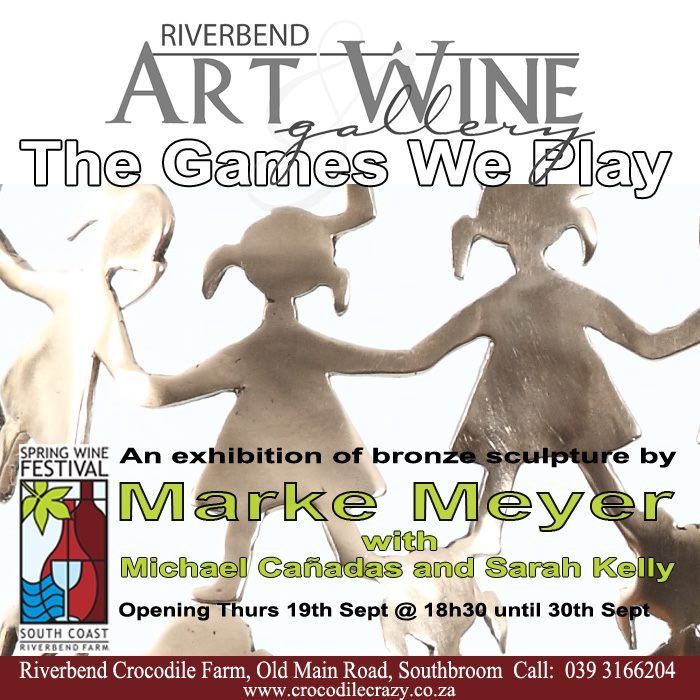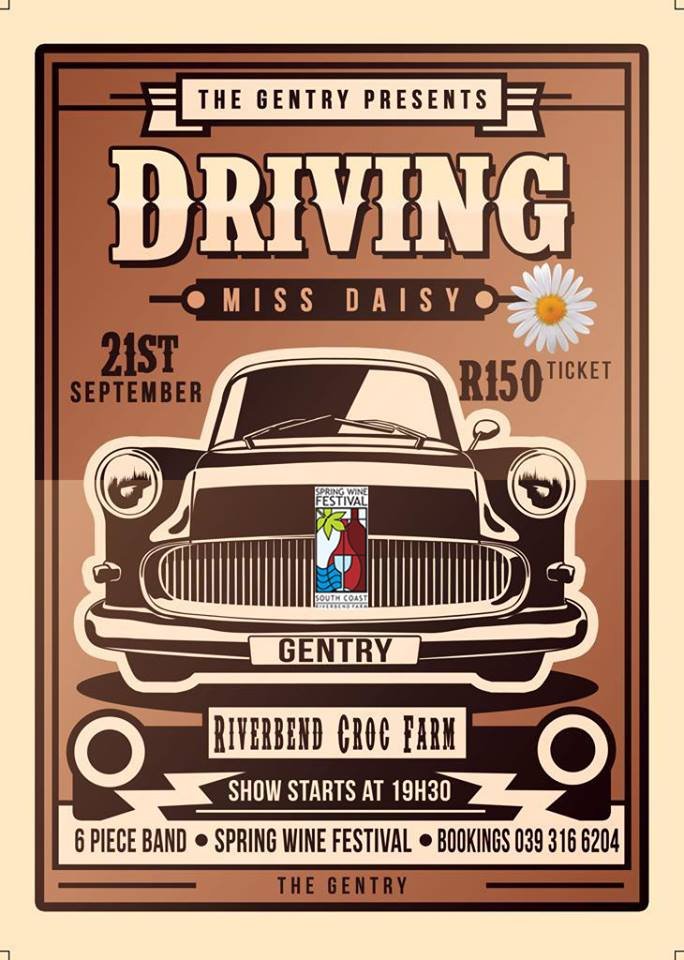 South Coast Spring Wine Festival
Pssst! This is an early heads up...our

South Coast Spring Wine Festival

is taking place over the Heritage weekend 20th – 23th September at Riverbend Crocodile Farm. And boy is this going to be a Festival of note! Wines, art, sculpture, piano recitals, band, food, music, gin...

We have added several supporting acts to our main event which is the wine evening on Friday 20th September.

Besides all the events offered over this vibey weekend, we will also be presenting our annual

Art Exhibition

in the Riverbend Art and Wine Gallery. This year we will be featuring the beautiful, spanking new bronzes by well-known sculptor Marke Meyer. His work will be complemented by Michael Canadas's sculpture and the exquisite nature-inspired paintings by Sarah Kelly.

Our full program will follow shortly! But here is a quick overview...and yes, bookings are now open!



Friday 20th Sep:

Spring Wine Festival – Wine tasting evening – More than 30 Estates and 120 wines to taste with the Secret Gin Bar Time: 17h30 – 21h30.
Tickets: R200 per person.



Saturday 21st September:

"The Story of Food, Wine & Music"

A classy afternoon tasting 7 wonderful wines paired with 7 exquisite complimentary food ideas while enjoying 7 iconic music pieces presented by SA's leading Classical guitarist – James Grace with a generous dollop of laughter.
Time: 14h00 -16h00.
Tickets: Limited to 7 tables of 10 presented in the Art Gallery as an intimate event
R 300.00 per person.



Sat 21st September:

"Driving Miss Daisy – The Gentry"

This full band will give you goosebumps and have you dancing in the aisles! Time: 19h00 Tickets: R 150 per person



Sun 22nd September:

"Classic at Riverbend"

– featuring renowned pianist Christopher Duigan and acclaimed classic guitarist James Grace. Time: 14h30 – 16h30 Tickets: R 120.00 per person (Limited to 110 people)

Tickets for all events are available from Riverbend Crocodile Farm daily between 9am and 4pm or alternatively phone us on 039 316 6204.

Concert pianist Christopher Duigan and classical guitarist James Grace combine to play their arrangements of immortal melodies, jazz standards, Latin milonga and Spanish classics. Their session will include Fields of Gold, Tico Tico, Black Orpheus, Just The Way You Are and the theme from The Deer Hunter. Duigan's own composition, Indigo a favourite at any Duigan and Grace concert, will complete the programme.

Embrace the sounds of Catalonia, Valencia and Argentina with these world class musicians!

Tickets (R120) are on sale at the Crocodile Farm reception from 19 August (credit card or cash). Champagne tasting sponsored by Vinimark will precede the concert for ticket holders. There will also be a cash bar.
Lunch beforehand at Crocodile Café is recommended. Please book in advance on

039 316 6204

.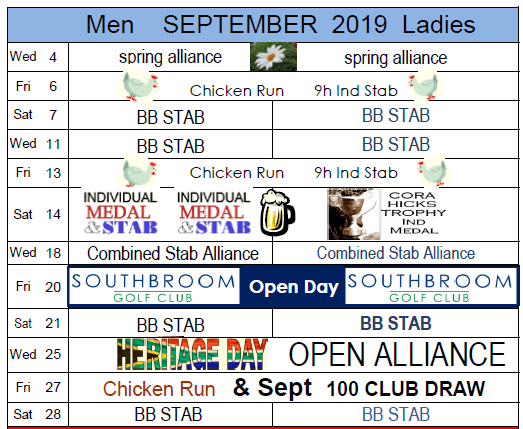 The Score Card
Fri 23 Aug 2019
Chicken Run



1st

Michelle Viljoen - 23 pts


2nd

Andre Ollewagen & Paul Lawson - 18 pts


3rd

Bev Riemer, Mike Jolly & Mark Hayter - 17 pts



Sat 24th August


Alliance 2 to Count



1st

Brian Brasher, Chris Miller, Jim Cook & Olliver Ransome - 93 pts


2nd

Malcolm Greenland, Clive Miller, Rory O'Donnell & Colin McKay - 93 pts


3rd

Vernon Duggan, Anthony Hughes, Gary Purtell & Erwin Schanda - 89 pts



Wed 28th August




Ladies - BB Stableford




1st
Lorraine Cook & Rene Matthew -
39pts
on c/o

2nd
Shelley Myers & Irene Schanda -
39pts




Men's BB Stableford





1st

Roger Hissey & Roy Deakin -
48pts

t2nd
Bruce & Derrik Matthew
- 44 pts



t2nd

Jin Cook & Chris Miller -
44pts
Shooting between 85 & 100?
Then you'll get the most benefit from a fitting
Too many golfers think that a fitting is for the very best players. In fact, if you're shooting between 85 and 100, you'll see a much bigger difference to your scorecard than anyone else if you play with fitted golf clubs.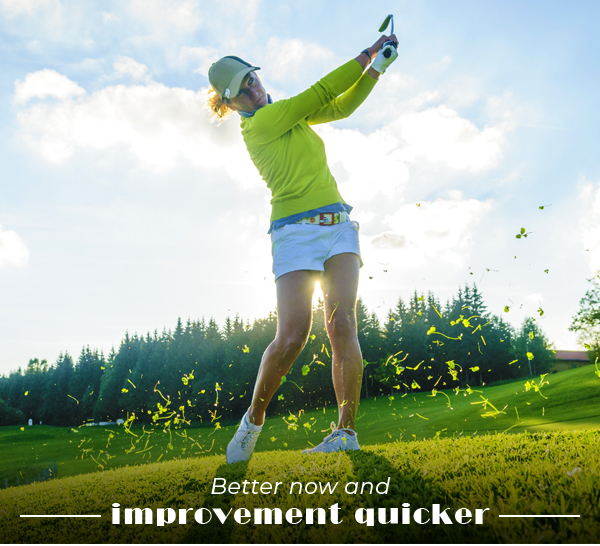 Clubs that fit your swing, size, athleticism, and your strength will not only minimise the impact of poor shots; they will make it easier to develop a better swing technique.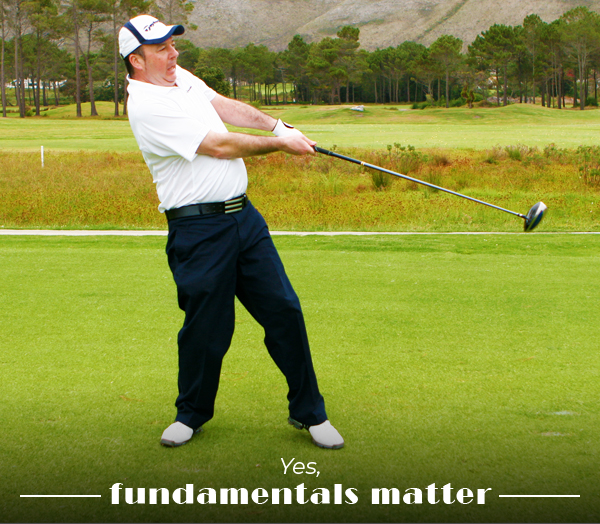 Sure, if you're shooting north of a hundred and missing the target with a wild slice or hook, then there are swing fundamentals to develop as a priority.
Did you buy clubs off the rack?
If you didn't have a fitting to find the clubs with the right specifications to make it easier to hit better golf shots, then come along and see us. Often it isn't a matter of buying new clubs. We can change certain aspects of your existing clubs.
Contact us >
Your performance/enjoyment
There's compelling evidence that improving your putting and short game creates the quickest results on your scorecard. But does that lead to the quickest improvement in enjoyment?
You all start each hole with hope and ambition.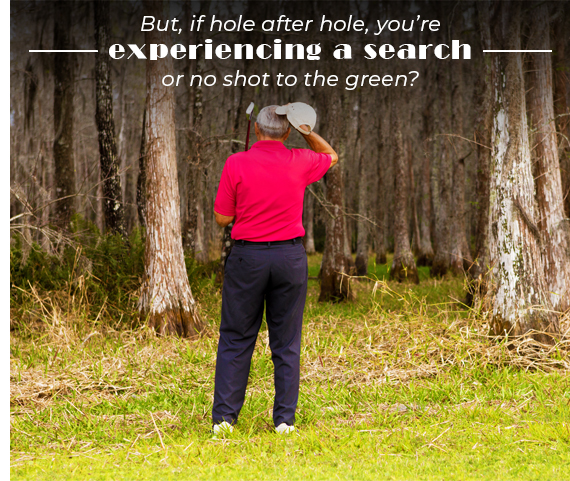 It's not so much that you've found the fairway that's enjoyable (although it is). It's the fact that you've set up an approach shot to the green and it's now all about opportunity and not recovery.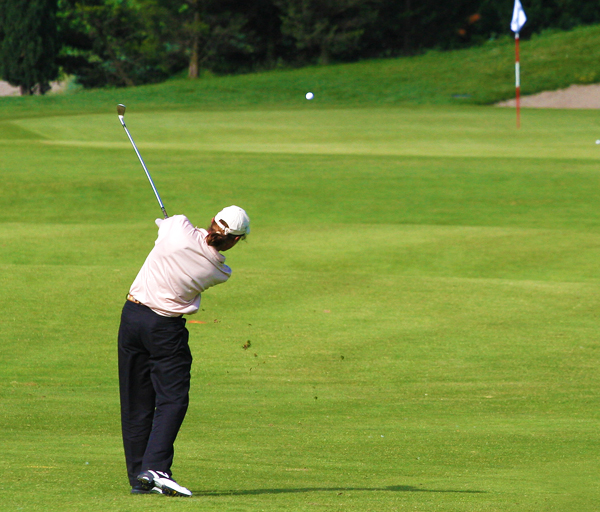 More fairways?
We're not trying to turn most of you into a Tour Professional. We help you find ways to get more fulfillment out of your experience on the golf course. If you want to find more fairways off the tee, then we're ready and waiting.
Contact us >

This mail was sent to {{contact.contact_email}} by Derek James and is provided as a service for the members and guests of Southbroom Pro Shop and the customers of the Southbroom Pro Shop Pro Shop and has been supported and sponsored by advertisers in this mail and my partner suppliers:


RetailTribe: Unit 8, Blaauwklip 1 | Blaauwklip Office Park | R44 | Stellenbosch | South Africa | +27 (0)21 880 2693