The clubhouse really rocked with the final of the World Cup of Rugby. It was packed and the gees atmosphere was just amazing. It was so exciting and great for South Africa.

Sheena and I were away on leave where I was very fortunate to get in some golf at Leopard Creek. It was good to see a lot of Southbroom regulars there. What a magnificent place it is. The Pros will be there soon to play in the

Alfred Dunhill Championship

28 Nov - 1st Dec

.

It will be really interesting to watch how they tackle the new grass and the small, but very good changes. This week is the Nedbank at Sun City and it looks amazing.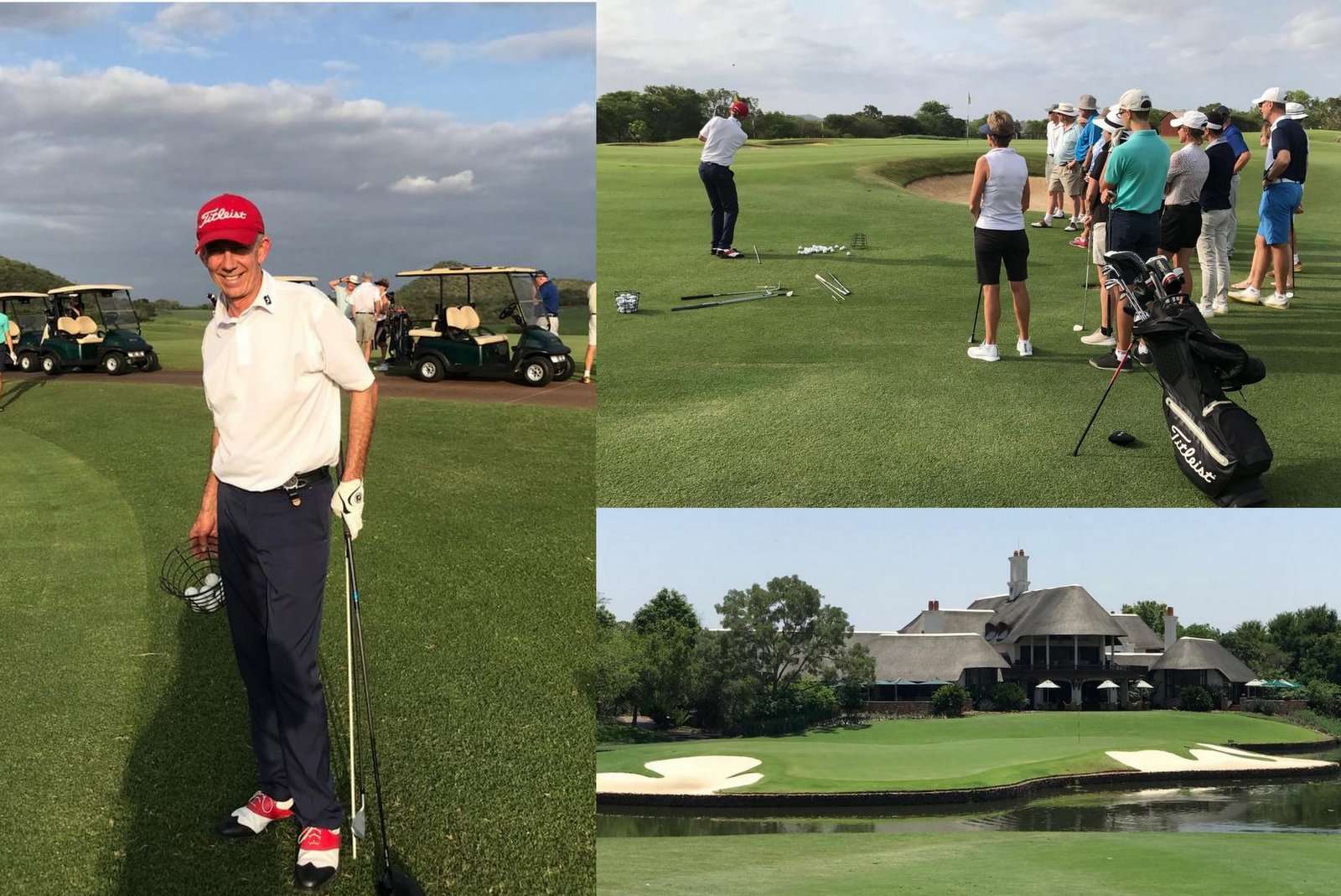 Leopard Creek
Congratulations Recent Board Trophy Winners!
Well done to Rene Matthew for winning the Curlewis Shield on Saturday. The best scores on the day by non- qualifiers was nett 68 by Shelley Myers and Eli Bachman. Eli won on a count out.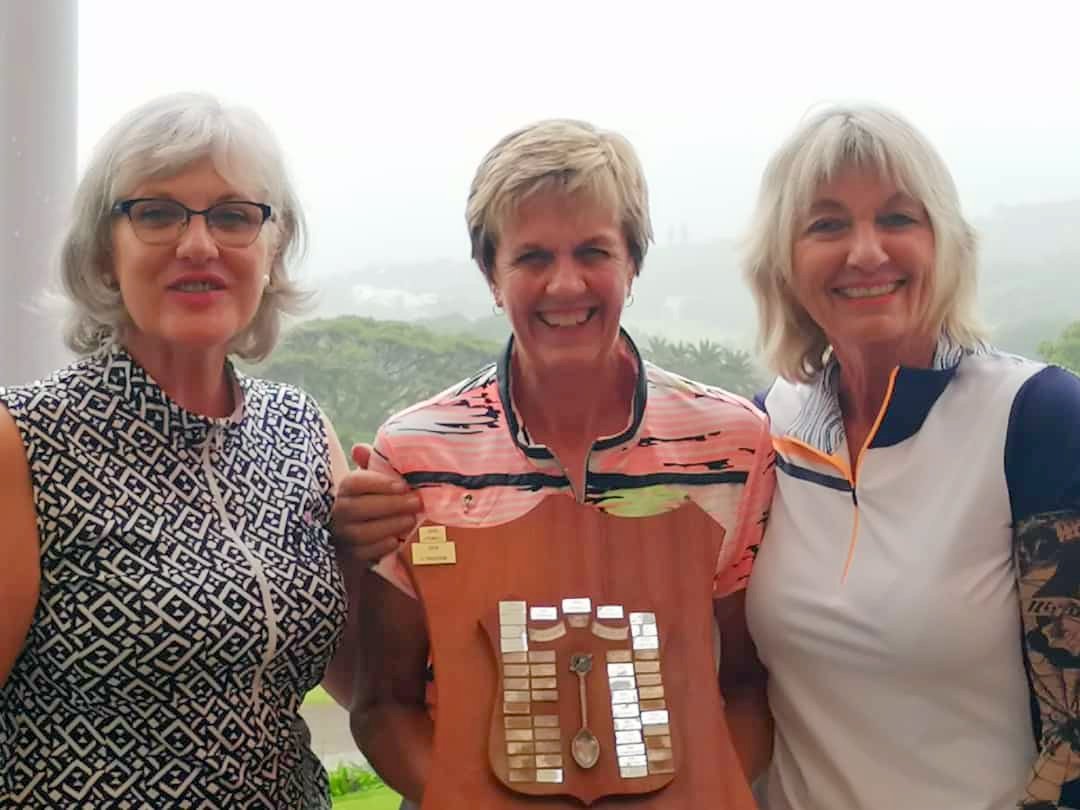 Lady Captain Allyson Thomas and Lady President Irene Schanda presenting Rene with the Curlewis Shield Well done Rene!
Bob Thomas won the Captains Trophy as the best qualifier with a nett 69. Geoff Skeleton was the best medal of the day with nett 67. Some great scoring.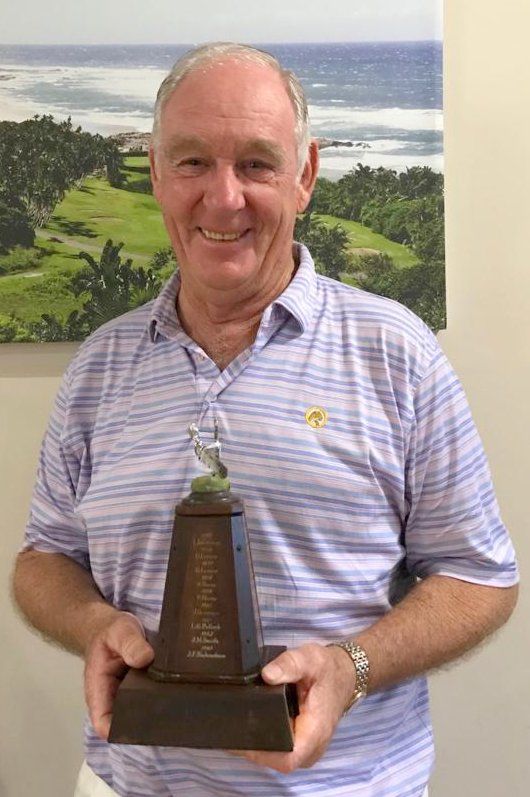 Bob Thomas wins The Captain's Trophy

Sharon Turnbull Jackson won the Iron Lady Trophy on Wed 30 October after winning The Famous Five (Ind Stab when 5 clubs only is the order of the day.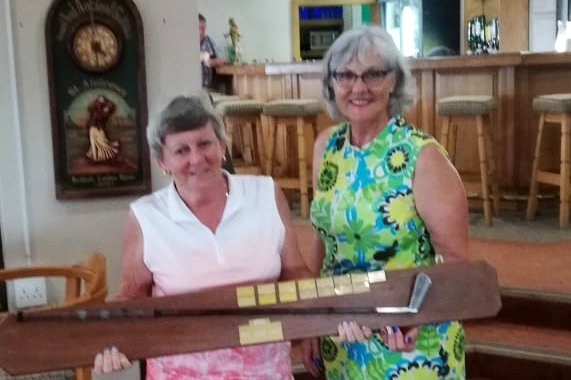 2019 Iron Lady Sharon Turnbull Jackson & Lady Capt Allyson Thomas
Thanks Richard B for this great pic of 3rd green taken this week. The Greens are looking fabulous and running so well!

We have had so much rain over the last 10 days so we are rather wet, but through it all the course drins well, looks stunning and is playing very nicely. We should be great for the season.
Our condolences to Dr Stephen Stewart and the family and many friends and patients of

Dr John Stewart

who sadly passed away on

Thursday 14 November

after a long illness. Dr John treated so many Southbroomers over the years and will be sadly missed.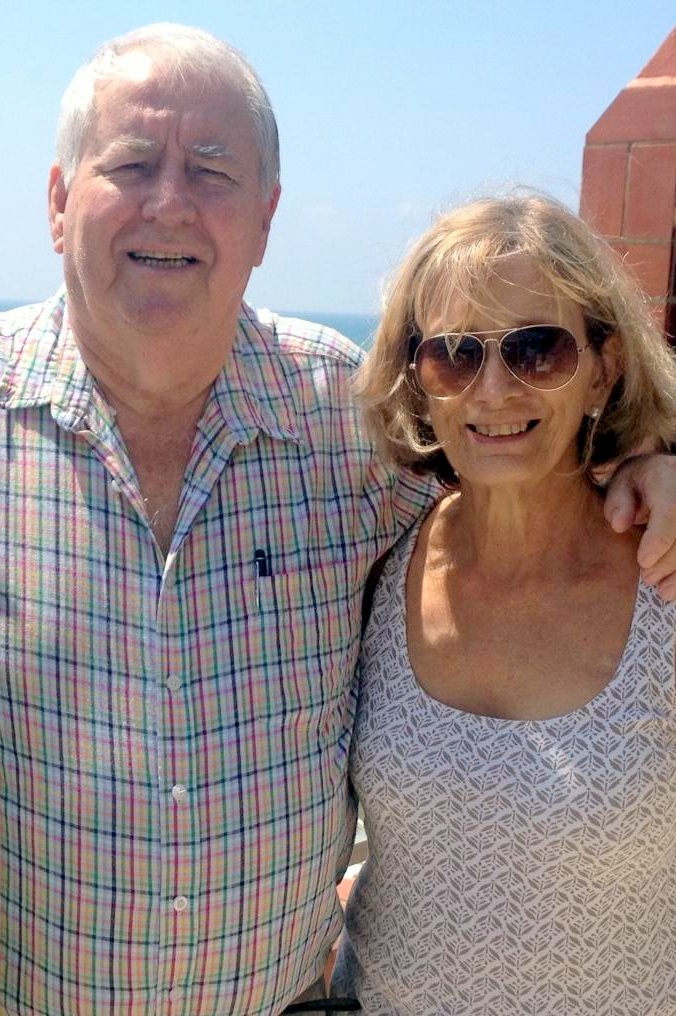 Here he is pictured with his beloved wife who passed away just 6 months ago. Rest in Peace John.
Great news!

Cemair has resumed flights to Margate on the 8th November.
Cemair management told eHowzit that the initial resumed schedule would start off with flights both ways on Wednesdays, Fridays and Sundays, and that daily flights would commence as from 4 December to cater for the holiday season. Depending on demand, there would then be more than one flight per day both ways. Cemair has recommitted itself to serve the South Coast Community which it regards as its prime priority.

It referred eHowzit to a statement issued on 18 October giving perspective on why the popular service was suspended causing serious disruption and inconvenience. Cemair pointed out that it had been extremely unfairly treated by the CAA, as confirmed by the CAA's appeal committee.

Click here

to read the full article.

Beautiful music to rouse and arouse!
There are still tickets for you to hear the extraordinary combination of flute, clarinet and bassoon. Light classics and arrangements to lift your Sunday! Please join us.
Classical Concert:
Sunday 17th Nov - 14h30
Riverbend Crocodile Farm


The talented Trio con Brio with Sabine Baird on flute, Alan Asquith on clarinet and Charl van der Merwe on bassoon will be playing classical music and arrangements to match your dreams.
The first half will feature popular arias by Mozart, a Beethoven trio and an arrangement of the ever-popular "Trout" by Schubert. After interval the Trio will play Greensleeves, The Mocking Bird and songs by The Beatles.

Tickets at R120 are on sale (0900 – 1630) at the Crocodile Farm from 28 October.

There will be a cash bar before the concert, at interval and afterwards. Lunch beforehand at Crocodile Café is recommended.

Please book in advance on

039 316 6204

.
Club Fixtures
Wednesday 30 October 2019
Ladies - Individual Stableford
Famous Five using 5 clubs only!
1st - Sharon Turnbull Jackson 39 pts
T2nd - Lesley Godley & Rene Matthew 35 pts
4th - Lee Mutch 34 pts

Men - Individual Stableford
1st- Jim Cook 43 pts
2nd- Bob Carmichael 42 pts
3rd- Ken Crawford 39 pts
T4- Clive Miller & Bob Thomas 38 pts
6th- Craig Treherne 37 pts
Friday 1st November 2019
Chicken Runners
1st - Paul Lawson 23 pts
Saturday 2nd November 2019
Springbok Alliance, 2 to count
1st - Bob O'Callaghan, Chris Ledden, Gary Godley & Ghost 95 pts
T2 - Werner Duggan, Colin Mckay, Malcolm Greenland & Clive Miller 91 pts
T2 - Malcolm Moorley, Dave Fox, Mike Lig & Ghost 91 pts
Wednesday 6th November
Ladies - BB Stab
1st - Lorraine Cook & Jeanne Powell 44 pts
2nd - Irene Schanda & Shelley Myers 43 pts
3rd - Jo LEdden & Sandy FitzGerald 42 pts
Men - BB Stab
1st - Roger Hissey & Roy Deakins 48 pts
T2 - Mike Lig & Paul Lawson 47 pts
T2 - Andre Steyn & Craig Treherne 47 pts
4th - Kobus Engelbregt & Scott Engelbregt 45 pts

Friday 8th November 2019
Chicken Runners
1st - Chris Miller & Christer Solgevik 17 points
2nd - Dries Barkhuizen, Graham Sole, John Pinnoy & Gary Godley 16 points
Saturday 9th November
Ladies - Curlewis Shield
Curlewis Shield Winner- Rene Matthew 75 nett
Individual Medal
1st - Eli Bachman 68 nett
2nd - Shelley Myers 68 nett
3rd - Sharon Turnbul-Jackson 73 nett
Men - Captains Trophy

Captain's Trophy Winner- Bob Thomas - 69 nett
Individual Medal
1st- Geoff Skelton 67 nett

Individual Stableford
1st - Bob Thomas 39 pts
2nd - Grant Richards 39 pts
T3 - Ken Crawford, Christer Solgevik & Bob Carmichael 38 pts
Men - Individual Stableford

1st - Jim Cook 43 pts
2nd - Bob Carmichael 42 pts
3rd - Ken Crawford 39 pts
T4th - Clive Miller & Bob Thomas 38 pts
T6th - Craig Treherne on C/o Brian Hoggart, Chris Ledden & Roger Hissey 37 pts

Wednesday 13 November
Ladies: Alliance - 2 to Count

1st - Sharon Turnbull Jackson, Maeve Mullane, Carol Lamb & Lee Mutch
81 pts

Men's: Alliance - 2 to count

1st - Derrik Matthew, Bruce Matthew, Geoff Skelton & Chris Miller 91
2nd - Don Osbourn, Heiner Spoerri, Graham Sole & Bob Thomas 88
3rd - Bob Carmichael, Andrew Ramos, Werner Duggan & Brian Hoggart 87