Monday, 25 March 2019

Email us

|

www.ebotseproshop.co.za

| Tel: 0872853555/0872853556
Club Champs 2019

Are you ready?
With our flagship event just around the corner, I hope that you are ready for an exciting

weekend of golf.

We are ready for you.

The golf course is looking spectacular after all the rain we have had in the past month. The greens are rolling very true, and they will be at their normal speeds.
The golf course will be marked, and the course setup will be prepared all on Friday morning. Enjoy the weekend and I will see you on the 1st tee. Please

click here

to view the tee sheet
.

Ebotse Links League



Our

Handicap League team

played on Saturday against State Mines. State Mine came out firing and defeated the team 5/1.

Green Fees 2019
Please note as of the

1st March 2019

, we will have an increase in green fee and golf cart rates.
What's up at the Pro Shop?

Feeling lucky?

Buy a Srixon Soft Feel Super Sleeve and stand a chance to win a trip to Ireland.
Pay only

R399

for 24 golf balls

Let's get in the St Patrick's spirit of the day!

Reserve yours now >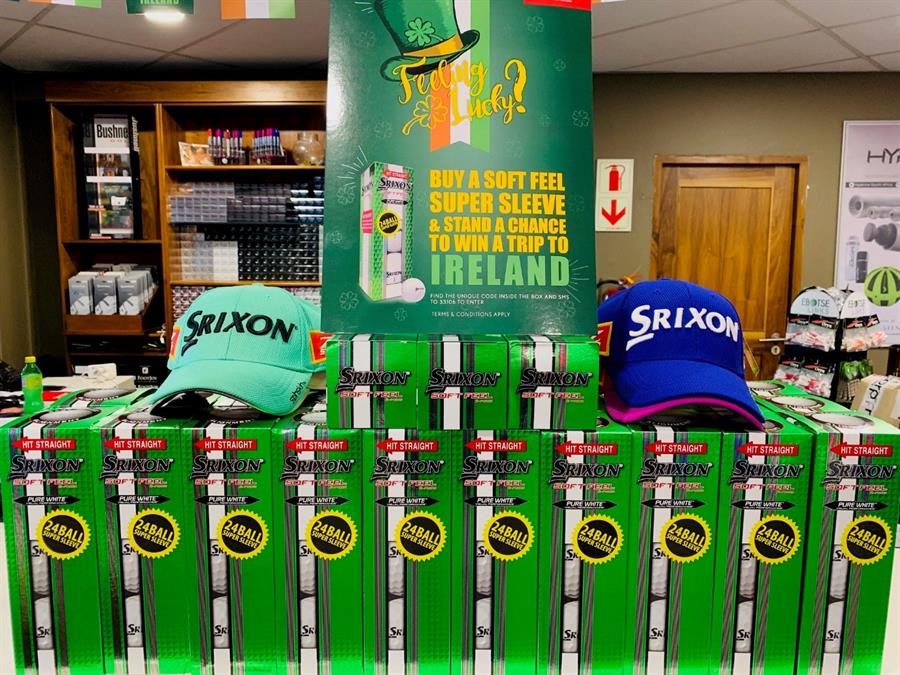 Open Tuesdays are back!
Birthdays
28 Feb

Van Rensburg Stephen


28 Feb

Annandale Willem Johannes


2 Mar

Rees David


4 Mar

Gibbon Otto


4 Mar

Moore John


4 Mar

De Wet Andre Johan


11 Mar

Johnson Simon Edward


12 Mar

Monk Sheldon


14 Mar

Schultz Conrad


15 Mar

Schaper Jayden Trey


15 Mar

Terry Dylan


15 Mar

Van Zyl Jaco Philippus


16 Mar

Dewing Rodney Paul


16 Mar

Govender Quintin


16 Mar

Grange Nicholas John


17 Mar

Engelbrecht Louis Jnr



17 Mar

Sprenzel Tony Josef


18 Mar

Fletcher Joseph


19 Mar

Roode Evan


20 Mar

Goodliffe Ryan Michael


20 Mar

Robert William


20 Mar

Rushby Albert William (Bert)


22 Mar

Nel Adrian


24 Mar

Kruger Pieter


24 Mar

Sammons Errol Robin


26 Mar

De Bruin Neil


26 Mar

Van Wyk Rian


27 Mar

Kriek Marko Tiaan


27 Mar

Smith Norman


28 Mar

Roberts Craig


29 Mar

Roets Ethan


31 Mar

De Beer Jared Clinton


31 Mar

Van Eeden Tertius

Namibian Golf & Wildlife experience


Buy only 200 tickets at

R750 per ticket

and stand a chance to win a once-in-a-lifetime 5 star golf wildlife experience to Namibia.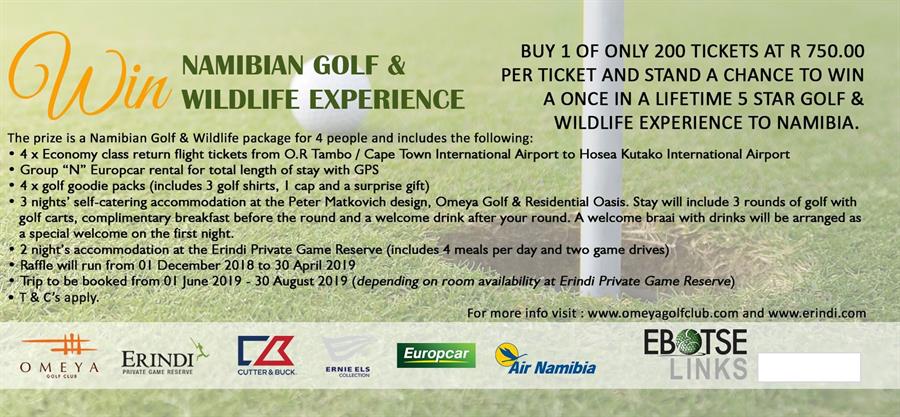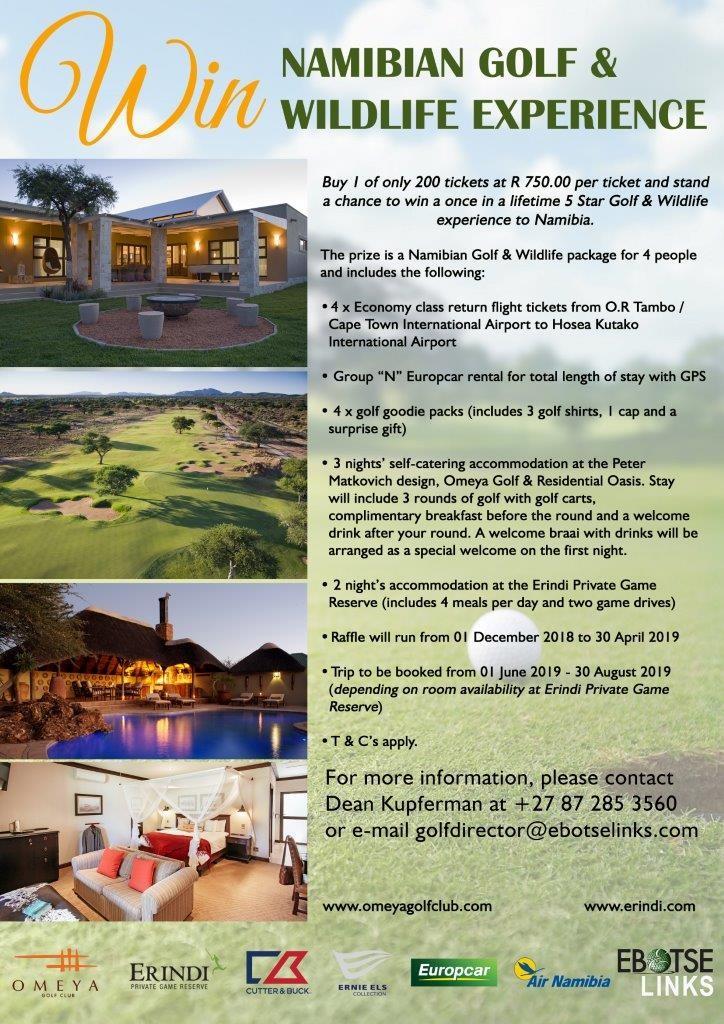 Click to enlarge
Upcoming golf days at Ebotse Links
Join us on the

7th of March 2019

, to help raise funds for Atlantic Campaigns in creating awareness on the single impact behind the use of plastic in our oceans and aquatic life.
The format will be

Four-Ball Alliance

and entry will be

R3 500 per four-ball

(this includes a welcome pack, prizegiving dinner and Halfway House voucher).
Contact Liam Blakeway on

082 578 1076

or via
email
to book.
Bring your family to Ebotse for a Family Fun Day

Leave the grass mower and the dishes, pack in your wife, kids and all, and enjoy a family day here at Ebotse Links on the

10th of March

. We have everything planned - from a jumping castle, slip 'n slide, putt putt competitions to a family market that's open for everyone.
If you want to join this fun event, book at

073 854 1285

.

We're looking forward to spending the day with you!
May the road rise to meet you
Join us on the 17th of March for all things Irish. We will have Irish bread, stew, beer and even an Irish live band! Let's drink to a great St Patrick's Day. Sláinte!

Contact us
to find out more.
Every week Thursday
Who's been winning at the Club?
Saturday, the 23rd of February 2019
Four-Ball Alliance, two scores to count

Morning field
1st - Braydon, Piet, Jarred and Brad - 84 points
2nd - Andrew Mcintosh, Walter van Gool, Mike Lunney and Kevin Venter - 83 points
Afternoon field
1st - Raymond Beaten, Werner Marais, Brett Strydom and Andre Watson - 87 points
2nd - Jaco Van Zyl, Price Fourie, Philip Venter and Brian Pereira - 85 points
Keeping you in the loop
Would you like to know more about:
Membership
Corporate Membership
Corporate/Charity Golf Days

Group Bookings
Advertising


Sponsorship
Events/functions


Then please make sure to

contact

one of the following team members:
Feel the thrill
Two steps to the ride of your life

Generating longer distance from the tee with a perfect strike is made a lot easier if you're
playing with two components fitted for your tee shot.
The shaft flex and the way the shaft performs
needs to match both your clubhead speed and
how you "load" the shaft. Do you have an even
tempo or do you start back aggressively?

The clubhead design needs to work with your swing speed and strike pattern to transfer your clubhead speed into the maximum ball speed on the best trajectory with the optimum spin rate.
Center of Gravity
location
Hitting zone size
and location

Loft
We're delivering thrills
Creating the perfect match of ball speed, launch angle, and spin rate, maximises the distance you'll get off the tee. A change of just 1° and 500rpm can unlock 20 metres. How much potential can we unlock for you? Act now.

Contact us >
Effortless distance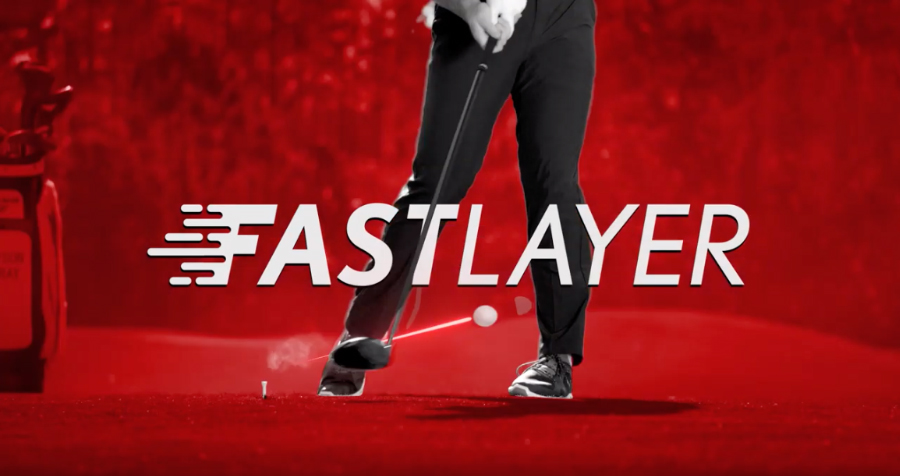 You can almost "feel" the distance when hitting the new Srixon 6th generation Z-STAR golfball.
If you want to hit it further, we can help.

Speak to us >
How good could you be?
Play together. Practice together.

Life needs more than work. Experts now believe that loneliness reduces your life span, mental agility, earning power, and ability to hit #7 irons closer. OK, maybe we added the last one, but not the rest. Those same experts also recommend exercise, but we'd also offer additional advice.

What are you up for now? Oh yes,
protein shake and recovery
in a darkened room.
What are you up for now?
Try and walk to the bar after an
hour on that saddle!
Golf is great exercise. Even hitting 50 – 70 shots practicing burns calories. Add a focus to that practice, and you gain the reward of accomplishment; a new skill acquired (with payback out on the golf course). And bring friends to practice. It's fun; it's feedback, it's a "recovery drink" in the bar afterward.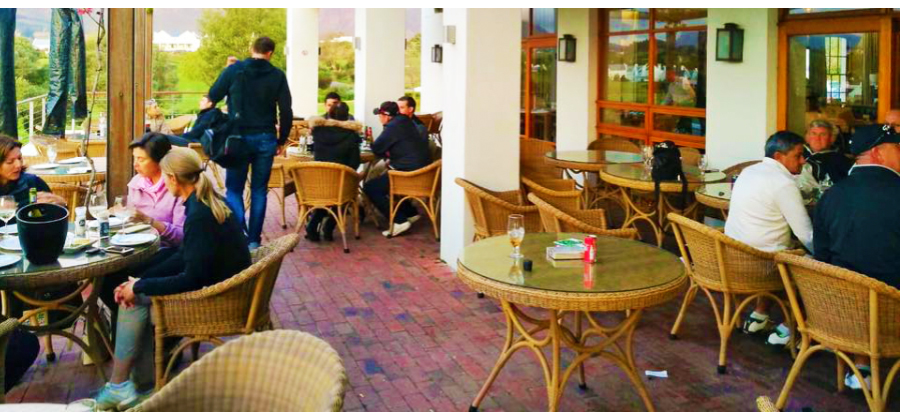 You need someone to share a drink with

Getting friends to practice, provides the opportunity for fun competition, feedback, and a shared experience afterward. We'd be happy to help make your sessions as productive as possible with some extra advice and feedback.

Contact us >
Follow us on social media:


This mail was sent to {{contact.contact_email}} by Dean Kupferman and is provided as a service for the members and guests of Ebotse Links and the customers of the Ebotse Links Pro Shop and has been supported and sponsored by advertisers in this mail and my partner suppliers:




RetailTribe: Unit 8, Blaauwklip 1 | Blaauwklip Office Park | R44 | Stellenbosch | South Africa | +27 (0)21 880 2693