Everyone wants forgiveness
Take it where you need it
If you describe yourself as a good or solid ball striker, these two shots still provide you with different challenges. You don't need forgiveness in your irons on the short shot, but the longer #5 or #4 iron shot will test your skills and consistency.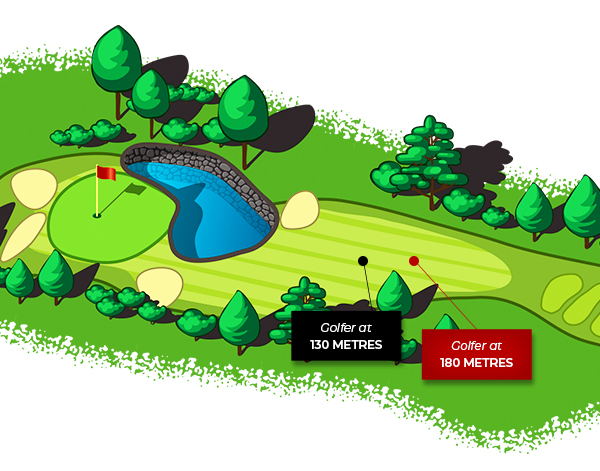 If you're consistent throughout your set, then a better players iron (more compact, possibly forged) is a great choice. If you start to lose consistency in the mid-irons, then consider blending two iron models through your set. A players iron for the shorter irons, and a more forgiving model for the mid and longer irons.
| | | |
| --- | --- | --- |
| The shorter irons can be compact with a CoG that is a little higher, and closer to the face, with limited launch assistance. | | The mid to longer irons can be a different model: one that offers a larger hitting zone and a little more launch assistance. |
It's about the distances

If you want to blend two different models into one set, then it's not about the numbers on the sole. It's about the distances you hit each club. As well as finding the perfect fit, we want to make sure you have each distance base covered.

Contact us >