Welcome to the family

The Metropolitan Pro Shop welcomes

Jarryd Frauenstein

back to the team! Divan Davids resigned from his position here in the Pro Shop to pursue a career in the upholstery business. We wish him luck in his future endeavors!
The Highlanders take on the Met!
The gents from the Highlanders Team took a break from rugby to join us for a round of golf at the Met on Wednesday Morning! They loved the course and the beautiful scenery!
League finals at the Met!
The Masters and Mid-Amateur League Finals were played at Metropolitan on Sunday.



Milnerton

won on games count in the Mid-Ams against King David Mowbray. The match finished 4-4.

King David Mowbray Masters were too strong for Clovelly winning 3-1.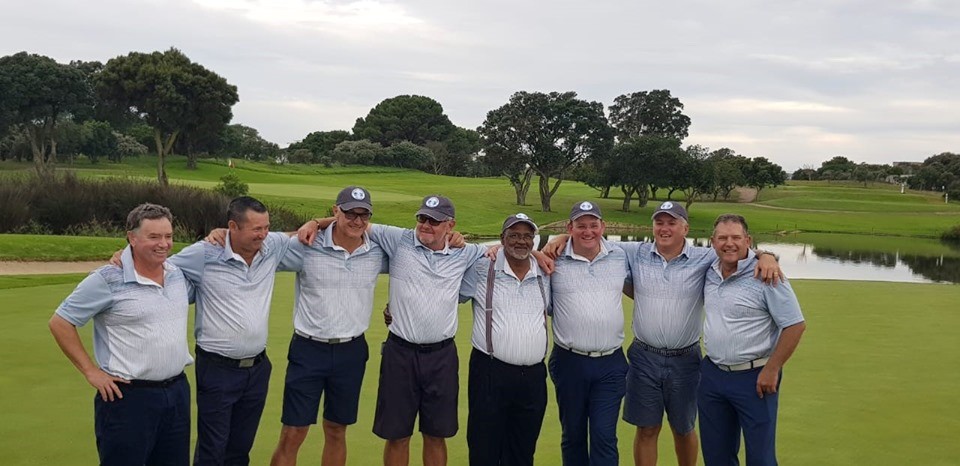 Well done to all the teams!
Sanlam Cancer Challenge
A BIG thank you to the members who participated in the Sanlam Cancer Challenge this month!
Since its launch in 1993, the Sanlam Cancer Challenge (SCC) has made great strides in creating awareness and raising funds for

CANSA

to conduct research, educate the public and provide support.
Your contribution has gone to help those who cannot afford an appointment for a screening get the help they need before it's too late.
We're here to help you

The Callaway Supersoft Magna!



Callaway has come out with a new, oversized golf ball that is easier to hit for those high handicap players! It was designed for those who struggle to make consistent contact and hit solid shots.

The Callaway Supersoft Magna is legal for play and conforms with the U.S. Golf Association and R&A Rules of Golf.


Now for sale in the shop!

Reserve yours now >
What's happening at the Met?
Keep an eye on the area between the 1st and the 5th hole this week! There are some exciting changes happening out on the course!
Results
Monday
Monday School
4Ball Alliance – 2 x scores to count
Jackie Schneider, Paul Schweizer, Vicky Morton, and Kevin Morton 94 pts
Tuesday
Sanlam Cancer Challenge
Singles Stableford
A. Kathy Blumberg 33 pts
B. Sue Moubray 31 pts
C. Gill Cowan 30 pts
Wendesday
Members Competition
Betterball Stableford
Rob Van Veen and John Potgieter 43 pts


Thursday
Members Competition
Betterball Stableford

Richard Felder and Charlie Nunes 44 pts
Saturday (AM)
Members Competition
4Ball Multiplication Alliance – 2 x scores to count
Craig Ward, James Mcnab Jnr, Chris van Rensburg, and Duran Nel 115 pts



Saturday (PM)




Members Competition




4Ball Multiplication Alliance – 2 x scores to count



Stan Gorman, Jackie Schneider, Michael Liebrecht, and Traci Riemer 107pts