Weeks fly when we're busy
It was a busy week in the store. Thank you for that! And the email was almost as busy. So I chose two for you.
"I've never been fit for clubs, but I've worked myself down to a 13 handicap. Am I really missing out if I don't get fit?"
~
L. L.
First, good job in doing all the work in getting yourself down to near single digits. If you've never been fit, think of all the compensating movements you might have in your swing to get the ball up in the air. More than likely, you've changed your swing and body to accommodate the clubs and not the other way around. They might be close to your swing, or they might be dramatically off, and you just made it work. If you're close to the store, come in and have your beg evaluated to make sure what you have is working for you. Moreover, we'll take a look at that swing, I know we can make that work better too. However,

a fit set of clubs

are going to improve your game.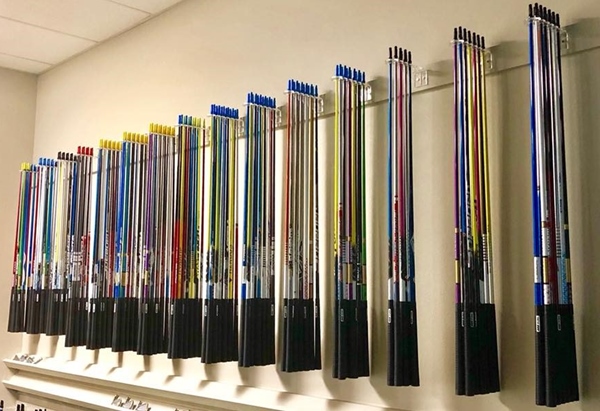 "I'm doing a ton of research online on different shafts I can choose from before I come in to get fit in a couple weeks. How do I know what would work best for me?"
~
E.P.
When a company states their specs online, they're giving a general performance guide on what they designed it to do and how it performed in controlled testing. But you have to put it in a head and try it out to see what YOU hit best. Unless you're just a geeky research nut like me who does it because you like it, I'd stop and wait until you get fit and we'll narrow that down for you based on what you hit the best and give you a few options to consider based on performance and price point.
New Titleist Drivers?
Why on Earth would Titleist come out with more new drivers?
Good question. Not every driver fits everyone. We can make anything work within our walls. However, when a company realizes that people do have different requirements such as a moderate or fast clubhead speed, that can make the fitter's job easier in getting a golfer something that can maximize their games over what they can do at that moment.
Well here enters the

Titleist TS1 and TS4

. These will join the TS2 and TS3 line up in late June to give golfers from top to bottom choices to fit their swings across the board. When we get the demo heads in the store, I'll let you nice folks know.
Has your bag lost it's magic?
And you're ready for something new, give us a call at

817.595.4653

and schedule a fitting and we'll show you what you may be missing with the newest gear around.