As far as I'm personally concerned!
The time has come.
My bag has been built!
I'm really not happy at all! I'm ecstatic!
It's literally the

PING G410 Series

, and I'm anxious to share it with you:

9 Degree Driver
3 & 5 SFT Woods
9 Wood
4, 5 Hybrids
6-UW Irons, Blue Dot
Glide 3.0 Wide Sole Wedges 54, 58, Blue Dot
Bruzer PLD Putter
Accra FX 2.0 Driver/Fairway Wood Shafts
Accra 80i Stiff Graphite Shafts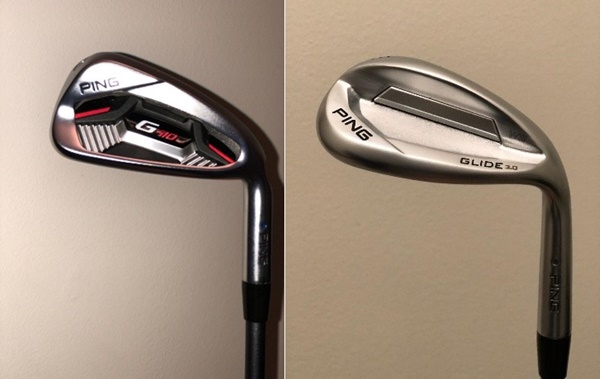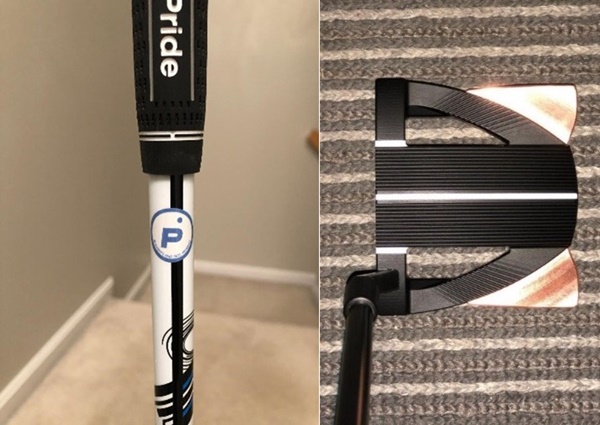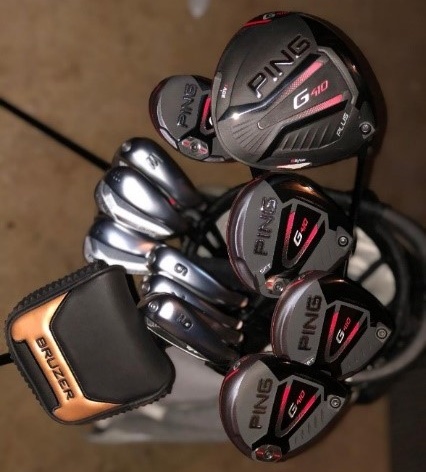 I present to you the PING G410 Series bag
I know what you're thinking: "You're with the best golf store in North Texas. You could have chosen virtually ANYTHING in the industry. Why did you go back to PING?"

Well, to be honest, I wanted to. To me, PING has virtually the entire spectrum covered from plus golfers to folks like me and probably like a lot of you too. It just works for me, and I don't have to think about it. And the Accra shafts are absolutely amazing. The FX 2.0's are now the best-selling shafts in the store. These are absolute money in your woods and hybrids.
I have the advantage of a PGA Professional who knows my swing and game. I trusted him with the shaft selection from 1,300 miles away. Of course, I argued with him anyway. It's what I do, and of course, and he wasn't surprised. But what he did was choose something to maximize the energy transfer I can deliver and work out the swingweight to where the shaft will not feel like a noodle. I'll keep some distance, but gain more control. Deep down I knew he was right.
I hope he doesn't read this.
But yes, he can do this over the phone with you. Since he knows so much about the golf swing and equipment, it's a powerful advantage over any fitter I've ever known. He does this all the time. And each time he does it, it blows me away of how he gets it right, as long as the golfer is honest with him. Put the ego aside and be honest. Most of us don't hit our 7-irons as far as we think. I know I don't. And something I was asked by friends who knew I was waiting for a new bag, was the hybrid selection. I dropped the 5-iron. The long game frankly needed some help and I have a 9-wood option for certain courses where I don't want the ball to run. I'm acknowledging I need more help there, and there's nothing wrong with that. And hopefully, I'll gain more flexibility on some shots by using a hybrid.
So, when will I play them? Hopefully this weekend once the winter temperatures take a short break. And one thing for sure,

I know they're going to work

.
When new gear arrives, I'm just like you. It's Christmas and my birthday all rolled into one. I get excited. But not everyone can get new gear and that's totally cool. If your bag needs a new look, we can retrofit your bag improve performance and make it feel like new. There're always a few sets on the wall that Neal and Adam are building out after a fitting session. You'll save money and go with what you know. There's nothing wrong with that. But if you're ready for that new bag,

we'll take it from there

and get you into your best bag ever.
For the record, our tree is up. It's go time for Mrs. Bowles.


It's time to order your personalized Titleist golf balls!

The entire line is available for your favorite golfer, whether that is you or someone else. It's time to stock up! Come in and order soon to arrive in time for Christmas!
Click here
or call us at

817.595.4653

for information on our services or gear!