On the first tee with Trevor
Marie Ferrari groet Bloemfontein!
Marie du Toit
(85), alombekende en geliefde golfer, groet Bloemfontein na sewentien jaar as lid by Bloemfontein Golfklub!

Die skoonveld en setperke gaan leeg wees sonder die legende wat ook n kampvegter vir vroue golfers was. Sy was n stigterslid van die Bultfontein en Senekal golfbane en het destyds aan Rapport geskryf oor die nie-toelating van vroue golfers op plattelandse bane. Dit het gelei tot n ommeswaai en vandag versier vroue golfbane oor die Vrystaatse platteland heen.

Marie se bynaam het ontstaan toe vroue golfers saam met wie sy gereeld op Tempe gespeel het, haar elektries aangedrewe golfkarretjie aangeskakel het as sy doenig was met die spel. Die golfkarretjie het dan vorentoe beweeg en moes sy hardloop om hom te vang voordat daar moles was - tot groot vermaak van die ander in die vierbal!

Sy verhuis na Bultfontein om nader aan haar kinders te wees en sê dat sy nie gereed is om haar golfskoene op te hang nie. Sy gaan steeds golf speel op Bultfontein en nooi almal om aan te doen vir n kuiertjie.

Ons groet die Vrystaat se oudste vroue golfer! Tot weersiens, Ferrari!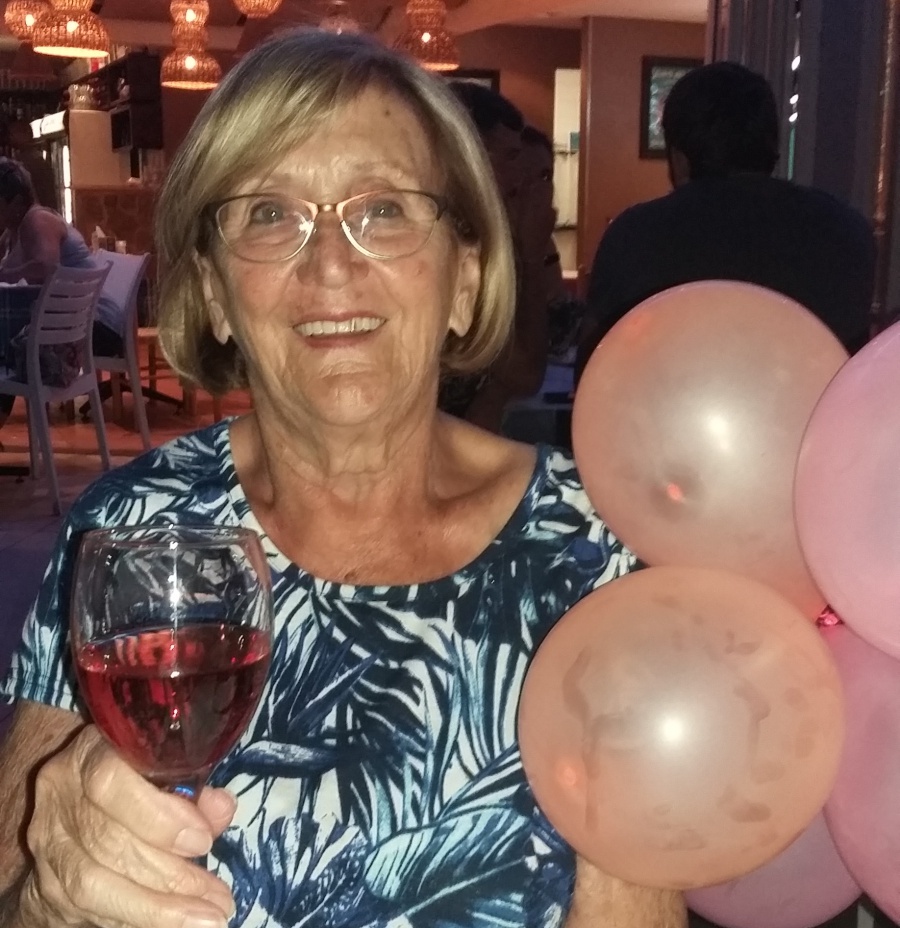 Don't pack lunch today...
The Race to Sun City is on!
Upcoming events



Friday, 22 February

- Social golf before and after the Qaccs.


Saturday, 23 February

- IPS Sponsored by NTT Nissan.


Wednesday, 27 February

- Round 1 of The Race to Sun City.


Friday, 1 March

- OFM / Shoprite Chip for Charity


Saturday, 2nd of March

-The Blair Group of Companies Monthly Medal

The 2019 Newtons Club Champs will be played over the weekend of the
16th and 17th of March.



The 2019 Captains Cup

has been scheduled for Thursday the 25th, Friday the 26th and Saturday the 27th of July.


Treat yourself!
Take it to the tee box in style
Sundays are for golf!
Friday Club Draw
The next draw will take place on the

22nd of February 2019

. The draw will be worth

R 7600.00.





Ken Kahts

missed out on the roll over draw. The Stella Artois beers were won by

Hansie Engelbrecht.




Membership enquiries
Through these tough economical times, we at the Bloemfontein Golf Club have started implementing affordable ways of paying your

annual membership fees

. We have a monthly debit order facility that has been very successful.

Please give either Lodia or Carla a call at

051 447 0571

, who will assist you in renewing your membership, or to become a new member.


Happy Birthday

Happy birthday to the following members!


| | | | |
| --- | --- | --- | --- |
| 22 February | Chris Beukman | 25 February | Carlu v/d Westhuizen |
| | Michael Sinclair | 26 February | David Roberson |
| | Casper Bosman | 28 February | Georgina Erasmus |
| 23 February | Danrich du Toit | | Bobby Ontong |
| 24 February | Gideon Barnard | 29 February | Stephan Meyer |
| | Evan Bowen | | |
Who's been winning at the club?

No results for Saturday the 16th of February due to the course being closed.


Wednesday the 20th
was an IPS sponsored by the Club. We also had the Seniors play.

1st with 42 pts was Vleis Visagie
2nd with 37 pts was Barry Kitching (winning the c/o)
3rd with 37 pts was Micky Quin
How right we were:

The new Srixon Z-STAR Golf Ball
We said this was a golf ball that was

beyond expectation

. If you want everything (soft, fast, far, spin, durability, and now add stability in the wind) then the

Srixon Z-STAR Series

is your golf ball. Beyond expectation is one week, three tours, three wins, one golf ball. J.B. Holmes (PGA Tour), Ryan Fox (European Tour) and Miguel Angel Jimenez (Senior Tour) all won last week using the new Srixon Z-STAR Series Golf Balls.

Make it your business to try the new Z-STAR this week. Whether it's your fourball or the club competition, the winner's circle awaits. Call us in the shop.


Feel the thrill
Enjoy some speed
There's no getting away from the fact that speed matters.
But the great news is that the smallest increase, translates into lots of distance.
And the even better news is that the smallest changes can create greater speed increases than you thought possible.
Increasing your clubhead speed by
just 1mph adds 2mph to
ball speed, and that results
in 4 extra metres.
Just look at how many ways we can add to your clubhead speed:
Upper body
rotation
Downswing
sequence

Shaft Length

Shaft flex &
performance

Weight
We're delivering thrills
Creating the perfect match of ball speed, launch angle, and spin rate, maximises the distance you'll get off the tee. A change of just 1° and 500rpm can unlock 20 metres. How much potential can we unlock for you? Act now.

Contact us >
How good could you be?
A reason to stay connected

This might be one of the most compelling reasons to practice together with at least one friend.

If you've set out on a "Deliberate Practice Plan" to acquire a new skill or master a particular shot, then you need feedback. Get someone to video your swing. Now you can observe your setup, swing, and focus on the new movement you're after. We might think we're making a full shoulder turn, but what does the evidence show us?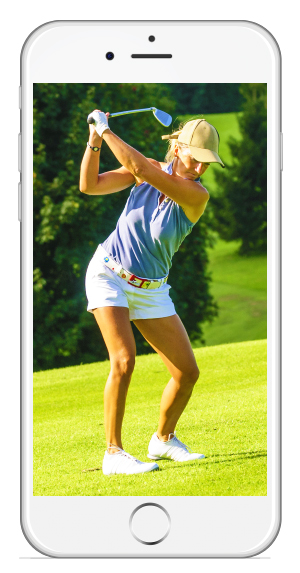 You need someone to share a drink with

Getting friends to practice, provides the opportunity for fun competition, feedback, and a shared experience afterward. We'd be happy to help make your sessions as productive as possible with some extra advice and feedback.

Contact us >