On the tee with Trevor



The 2019 PGA Championship starts Thurs 16th May until Sun 19th May



This new date just may be the injection it needs to get the additional credibility and respect it deserves.
This year it's being played in New York at a great golf course called

Bethpage Black

. All the tickets have sold out and it's pretty clear that Tiger's win at the Masters played a role in that.



Now for the golf course…



Bethpage is a public golf facility and the Black Course, designed by AW Tillinghast, is one of five courses. It has hosted two US Open's plus it will host the Ryder Cup in 2024.

It's nearly 7500 yards long and has been described as one of the most difficult, but also most fair golf courses. Some holes are tree-lined, others have long rough and there are bunkers everywhere. There are three Par 4's that are over 500-yards and three Par 3's that are over 200-yards, with the longest hole on the course being the Par 5 13th which measures 608 yards.

Not surprisingly,

Tiger Woods

is the favourite at 8-1

The gent that placed an $85,000 bet on Tiger to win the Masters has committed himself for the rest of the 2019 Majors too. After winning $ 1,9 million in April, he has taken $100,000 of it and placed it at 100-1 odds that Tiger will win the Grand Slam this year.

Check out this list from the European Tour's guide to its players on

slow play

, which is something we should all follow:



Things a player can do to help



• Be aware of your position with regard to the group in front.
• If you feel that your group is falling behind, advise your fellow competitors.
• If your group is behind, try to catch up as soon as possible.
• If informed that the group ahead is being 'Monitored' or 'Timed', increase your pace of play immediately.
• Play a provisional ball whenever there is doubt as to where the ball is lying 'through the green'.
• Do not wait until it is your turn to play before putting your glove on.
• Do not wait until it is your turn to play before calculating your yardage, or wind direction.
• Look at your own line of putt while your fellow competitors look at theirs (within the bounds of normal etiquette).
• Do not concern yourself with the group behind
• Forty seconds is a long time in which to hit a golf shot – if preparations take place before it becomes your turn to play, you will not have to rush your shot whatsoever.
• Be ready to play when it is your turn to play.

Betterball Matchplay
Sponsored by the Blair Group of Companies
Here is the draw for the 2019 Betterball Matchplay.

Click to enlarge.

Round 1 is to be played

before the end of June!

We have extended this to accommodate some of the players to complete their matches.

Thank you to the

Blair Group of Companies

for making this event possible!


Race to the Lost City

OFM: The sound of your life
What to look forward to
The Stella Artois business League has been postponed until

Wednesday the 22nd of May

.
Saturday the 18th
is a B.B.S sponsored by NTT Nissan.
Sunday the 19th May
is Social golf until 8.30, Nomads will tee off from 11h00. Social golf will resume at around 2.30pm.
Wednesday the 22nd

is The Stella Artois Business League.
Saturday the 25th May
is an I.P.S sponsored by Distell.
Wednesday the 29th May
is The Race to Sun City, kindly sponsored by Lindsay Saker & Sun International.
The

2019 Captains Cup

has been scheduled for

Thursday the 25th

(Registration), Friday the 26th and Sat the 27th of JULY!

Saturday the 1st of June is a Medal sponsored by The Blair Group of Companies.



Saturday the 16th of June is Fathers Day, Janke and I are planning something special for the whole family. Watch this space for details!



"Any fool can be a Father, but it takes a real man to be a Daddy."

Phillip Whitmore Snr

For any enquiries, please call Trevor on

051 / 447 0906 or 082 494 9469

.


Snuggle up this winter

When winter comes whirling in, we usually take cover under heavy jackets, woolly jerseys and duvets. The biggest challenge each morning is put one toe out of bed onto the freezing tile floor!

But winter can be fun, and warm, and snug. You just need the right people and the right setting!

Before winter properly sets in, make way for our Winter Special! This includes a bed & breakfast and a complimentary glass of red wine or gluhwein. Relax after dinner with a hot cup of coffee in the one hand and dessert in the other.

To book your winter retreat, call us on

051 871 4200

or

info@blackmountainhotel.co.za

.


News on the golfing front

Visit us in store or

contact us

for any enquiries!
Anytime on a Sunday



Families who golf together, stay together



Pack in your whole family for a grand day out on the course every Sunday!


Friday Club Draw

The next draw will take place on the

17th May 2019

. The draw will be worth

R8 500.00

.





Micky Quin

won the 6 x Stella Artois beers last Friday.

Nico Naude missed out on the Roll over Draw.

Every Friday from 5-6PM


Memberships

Through these tough economical times, we at the Bloemfontein Golf Club have started implementing affordable ways of paying your annual membership fees. We have a monthly debit order facility that has been very successful.

Please give either Lodia or Carla a call at

051 447 0571

, who will assist you in renewing your membership, or to become a new member.


Happy Birthday!



Happy birthday to the following members!



Quintin Nel 17.05


Travis Do Rego

17.05


Enrique Van Wyk

18.05


A.J Bezuidenhoudt

18.05


Gerhard Beukes

20.05


Marina Wolhuter

20.05


Louis de Wilde

20.05


Jan Barnard

22.05


David Mohoase

23.05


Jaco Pienaar

23.05

Results



Saturday the 11th May




BBBB


Kindly sponsored by

K.W.V






1st

with + 8 was Michael Duarte & Mario Savvas ( winning the c/o )


2nd

with + 8 was Graeme McLaren & Gavin Hartman


3rd

with + 7 was Kobus Verwey & JM Verwey ( winning the c/o )


4th

with + 7 was Dean Saffy & Ian Blair



Wednesday the 15th May




IPS


Sponsored by

the Club.





1st

with 39 pts was Gert Cronje


2nd

with 37 pts , winning the c/o was Martin vd Merwe


3rd

with 37 pts was Barry Kitching

Congratulations to

Jacques Watson

on making an Eagle 2 on # 12
Everyone wants forgiveness
"Game improvement" means exactly that
Most golfers who have an 8 – 15 handicap are fairly good ball strikers. If that's you, then our guess is your approach shots can be frustrating. Sometimes you're all over the flag. Other times you're short and possibly right. Take advantage of technology to improve your consistency.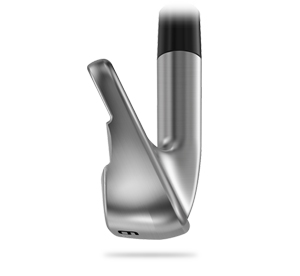 If you're in the 10 – 18 handicap range then you should be looking for a model that brings you more greens hit with your #8, #7 and #6 irons. Consistency from this range lowers your score and drops your handicap. It also makes the game a lot more rewarding.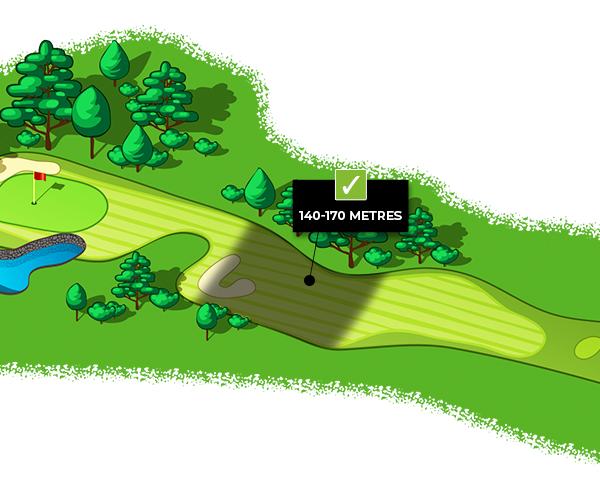 Improve your approach shots

Remember that inconsistency of ball striking can be (and often is) a consequence of irons that have the wrong lie angle/shaft length for you. Get that right with some technology that improves the consistency of strike, and golf becomes a great game.

Contact us >
Knock it down. Knock it close.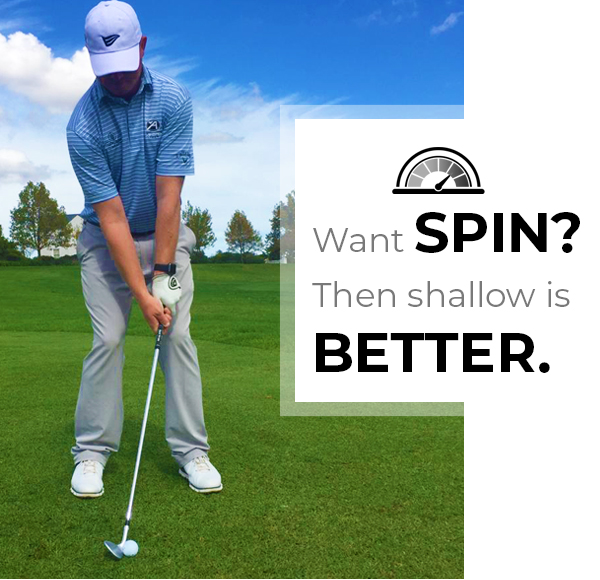 The reason you now see so many Professionals hitting lower flighted, higher spinning wedge shots is that they've learned so much from launch monitor data. That data has blown away some myths.


We have learned that more spin is created by a higher spin loft (the gap between the dynamic loft and angle of attack) UP TO A POINT.
Spin actually declines once you go beyond a certain spin loft.
You can learn this shot
The right set up, with the right angle of attack, and the hands in the right position at impact and you can be hitting lower, high-spinning wedge shots that land, bounce and reverse. You'll find it easier to be more accurate. It's time to learn a new skill.

Contact us >
This mail was sent to {{contact.contact_email}} by Trevor Kitching and is provided as a service for the members and guests of Bloemfontein Golf Club and the customers of the Bloemfontein Golf Club Pro Shop and has been supported and sponsored by advertisers in this mail and my partner suppliers:



RetailTribe: Unit 8, Blaauwklip 1 | Blaauwklip Office Park | R44 | Stellenbosch | South Africa | +27 (0)21 880 2693