On the tee with Trevor
I am very proud, and I have waited patiently to boast a little about this young gentleman.



M.J. Viljoen

, from the Bloemfontein Golf Club, came in second place in

The Vodacom Origins of Golf Final

which was held at Simola Golf & Country Estate, from

31st October until 2nd November 2019

. M.J. managed rounds of

67 , 66 and 66 (-17)

, and finished 3 shots behind George Coetzee.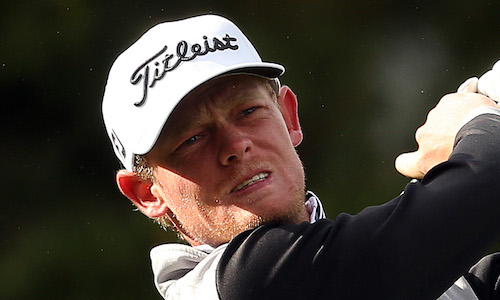 www.sunshinetour.com
Congrats M.J., we are extremely proud of you! We know that this is only the beginning.


2019 Stella Artois Business League

Overall Results


HNA News



Please take note of the important changes that have come into effect as from the 1st of October.



As part of the transition to the

World Handicap System

, we will be changing our maximum score allowed per hole, effective from the

1st October 2019

, to a Net Two Over Par (sometimes referred to as a Net Double Bogey).

The current method of determining your maximum score for the hole is a maximum of 2 over par, unless you have two Course Handicap strokes on a hole, in which case you must enter a 3 over par.

From the 1st October 2019, the maximum score on any hole for your Handicap Score will be a Net Two Over Par (or Net Double Bogey), which is equal to Zero Stableford points. (Note: a net score on a hole is your Gross Score less any Course Handicap Strokes you have on that hole, while a Bogey is a 1-over-par score.)



Example:


If a golfer has a Course Handicap of 18, they get 1 handicap stroke per hole, so they must enter a maximum score of 3 over par on any hole where they blow out. If a golfer has a handicap of 9, then on stroke holes 1 to 9 they must enter a maximum score of 3 over par on those holes and, on stroke holes 10 to 18, a maximum of 2 over par.

If you are in any doubt about maximum scores, please ask your club to assist you. Alternatively, you can enter your actual gross score on each hole on your HNA Phone App, the club terminal or at

www.handicaps.co.za

. The system will automatically adjust your score to your maximum allowed on a hole according to your Course Handicap when you press "Enter Score".

The effect of this change to the maximum score allowed on a hole will result in Handicap Indexes, on average, going up. However, the simultaneous change of the Handicap Calculation to the average of the best 8 of the last 20 scores on the 1st of October (as covered in this previous newsletter), should ensure that the overall effect on your handicap over time will be minimal.



No more preferred lies/placing from 01 October 2019

:
Preferred lies/placing will only be in play should the golf officials or tournament committee deem a certain area on the fairway as GUR and allow preferred lies/placing for a day or a season.

It has been decided by the Committee of Bloemfontein Golf Club that we will continue with placing until such stage that the fairways are good enough to warrant no preferred lies.

It is important to note that if it has not been communicated to you that there are preferred lies/ placing in certain areas, you assume that there is no preferred lie/placing.

Please take note:


Due to the installation of a new telephone system, we have dropped one of our incoming lines. The only landline number we currently have in use is:

051 4470906


Raubex development



Bridging the gap



We're excited about the new developments underway. A big thank you to Raubex, who has made it possible to rebuild the bridge! The rain can no longer stop us from playing our beloved sport.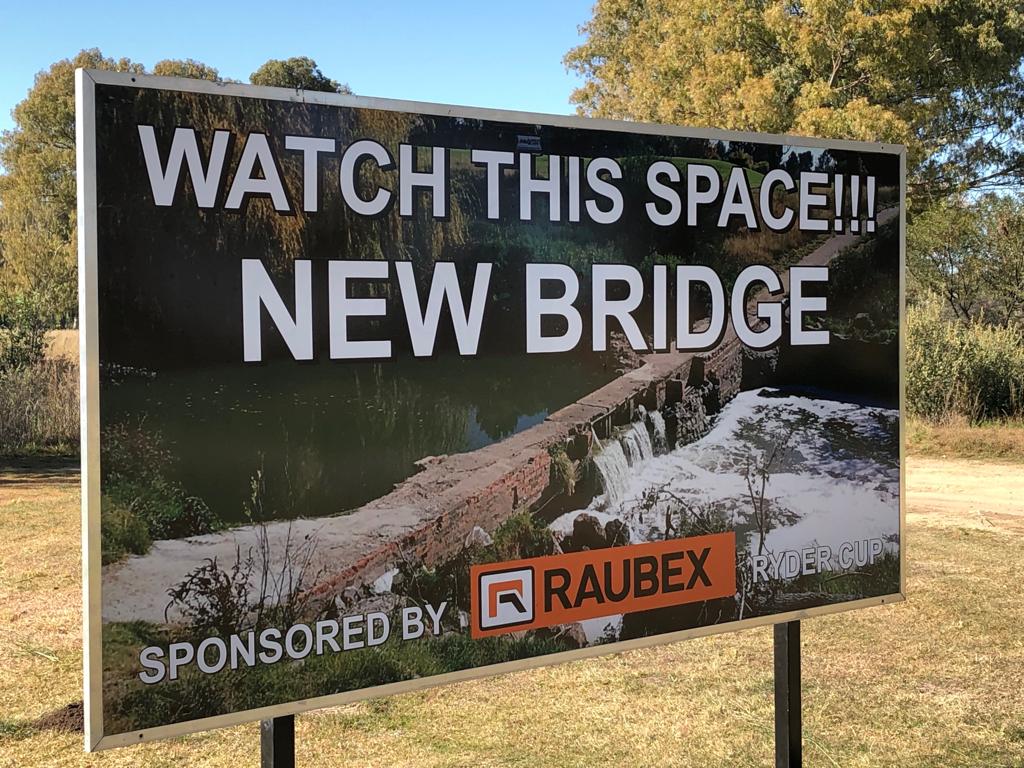 Betterball Matchplay
Meet your match
A big thank you to the

Blair Group of Companies

for their sponsorship. Please note that round 3 is to be completed by the end of November.

Upcoming events

On

Tuesday the 1st of October

we moved across to summer times.

• All Social Days, 1 Tee start from 06h30
• All Wednesdays, 11h00 to 13h00, Except for Business League & The Race to Sun City which remain from 10h30 to 12h30 ( Winter Times )
• All Saturdays, AM – 06h30 to 07h40, PM – 11h00 to 13h00



Wednesday the 20th

is an I.P.S sponsored by the club. We also have the Seniors joining us.

Saturday the 23rd

is The Nations Cup. There are still times available in the morning field. The afternoon field has however been reserved for The Nations Cup.

The 2019 December Holiday Green-fees package deals will be announced soon – watch this space!


Turn up the radio!
Every summer has its own stories
Anytime on a Sunday

Make golf a family activity

Pack in your whole family for a grand day out on the course every Sunday!

Who will have the luck of the draw?
The next draw will take place on

Friday, 15th of November.



The rollover draw has been replaced with a 50 ticket draw @ R10.00 per ticket, the winning number drawn, will win 50% of the value of the numbers sold, and 6 Stella Artois beers.

Membership



Join the community!



Through these tough economical times, we at the Bloemfontein Golf Club have started implementing affordable ways of paying your annual membership fees. We have a monthly debit order facility that has been very successful.

Please give either

Lodia

or

Carla

a call at

051 447 0571

, who will assist you in renewing your membership, or to become a new member.


Upcoming birthday celebrations

Birthdays are like golf ... much more fun when you don't keep count!
15th November 2019
Reg Krohn
Malcolm Flanegan
Graeme McLaren

17th November 2019
Therion Nel

18th November 2019
Bernard Pieterse
Pierre Joubert
Emmuel Snyman

20th November 2019

Leon – Louw Maritz



21th November 2019


Duncan Bayne
Francois Du Toit


Who was in it to win it?
Saturday, 9th November 2019
B.B.B.B kindly sponsored by K.W.V
1st
| + 14 | Herman Fourie & Gerhard Weitz
2nd
| +13 | Marius Kingsley & Rhyno Smith
3rd
| +12 | James Quin & Thomas Quin (winning the c/o)
4th
| +12 | Carel Botha & Jaap Botha

Wednesday, 13th November 2019
Final round of the Stella Artois Business League
1st
| 93 pts | New Shop Creations ( winning the c/o)
2nd
| 93 pts | Captain Morgan Team
3rd
| 93 pts | DNB Tokkelosies
All the players were treated to a variation of delicious snacks after the prize giving. Thank you to
P.J. Jacques
and the
S.A.B Team
for their generous sponsorship.
You've come this far,
now get closer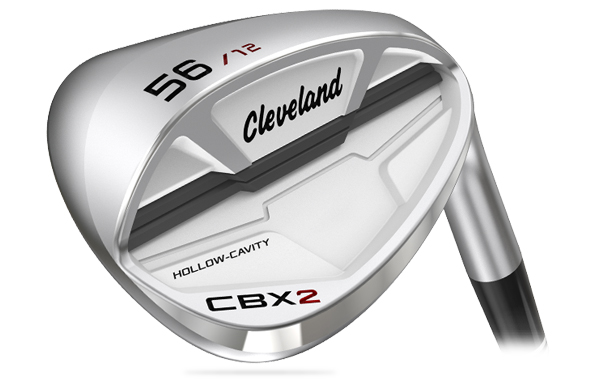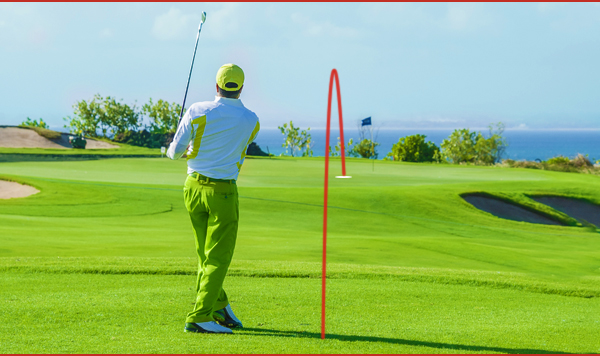 Easier shot placement
Every green is different. Size, slope, hardness, and flag location vary. Having added access to spin makes hitting your chosen spot on the green a lot easier.

The new Cleveland CBX 2 Wedge face has been created to give everyday golfers access to Tour-level spin.
More stopping power
14-foot difference
Rollout has been measured on a wedge that played 125 rounds versus a new wedge. The results showed that a fresh wedge can give you up to 14 feet more stopping power than an old one.
Stick it to the flag


At the end of a round, take your wedges to the practice green and check your shot dispersion.

Groove upon groove upon groove




Cleveland has layered their sharpest Tour Zip Grooves ever to give the CBX 2 Wedge a 4th generation Rotex Face, and give you easier access to added spin and control.



Are you a wedge wizard?




Better players want full spin when executing demanding open-face shots, and they want it from a more compact wedge design. For these players, there is the Cleveland RTX 4 Wedge.


Learn more >
Playing with an old wedge?


You could be selling yourself short. With today's equipment even having a great wedge technique doesn't mean you're accessing all the spin and control you could be. Bring your wedges to the practice green with us, and let's see where you are.
Contact us >
Fix par 3 mistakes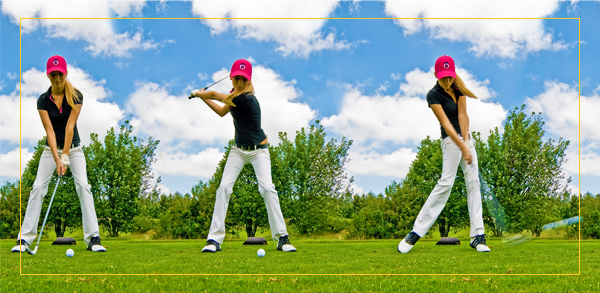 Many golfers base their approach to a par 3 on the ideal shot shape and then try to hit that shot. But using your natural shot shape to your advantage will help you hit more par 3 greens.

If you know you tend to push the ball a little with a slight fade, you can count on aiming slightly left of your target on the green, instead of trying to force a straight shot or draw.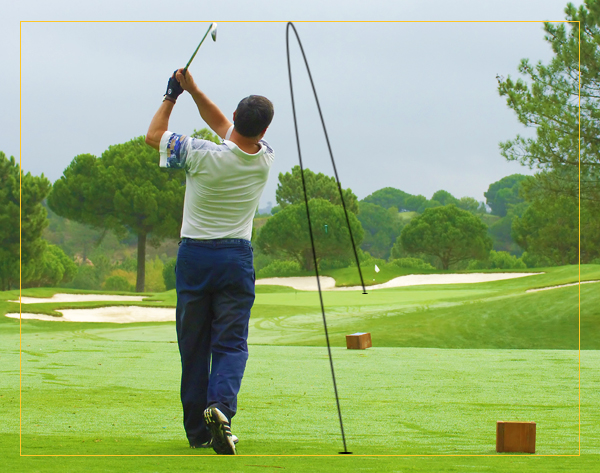 Don't use hazards as markers to aim because if you do hit it dead straight, you're probably going to drop shots

.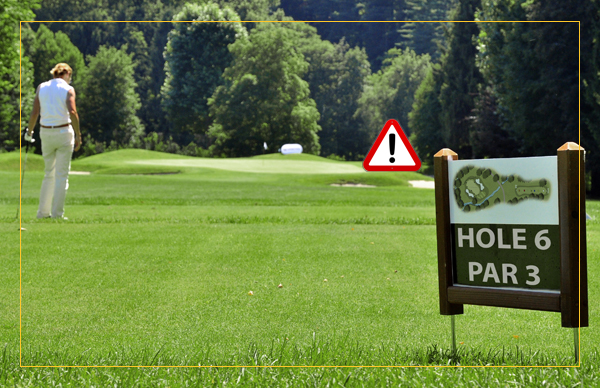 From the tee, identify the most dangerous hazard. Then think about how your natural shot shape pulls you into those hazards or helps you evade them. By understanding your swing you can set yourself up to minimise risk and hit the green more often.

Better course management
Swing improvement takes time, but good strategy brings immediate results. We'll help you make better decisions on the golf course that will put you into more scoring positions.
Play 9 with us >
This mail was sent to {{contact.contact_email}} by Trevor Kitching and is provided as a service for the members and guests of Bloemfontein Golf Club and the customers of the Bloemfontein Golf Club Pro Shop and has been supported and sponsored by advertisers in this mail and my partner suppliers:




RetailTribe: Unit 8, Blaauwklip 1 | Blaauwklip Office Park | R44 | Stellenbosch | South Africa | +27 (0)21 880 2693