I wish you all a joyous festive season filled with laughter and good memories. Thank you all for your support in 2019.

On behalf of everyone at The Bloemfontein Golf Club, we appreciate YOU and your support, a HUGE thank you one and all.
Here's to 2020, let's make it a great year for everyone.

Play golf without breaking the bank
Take a look at these awesome green fee specials we will be running over the festive season. Be sure to take advantage and get in those extra few rounds to make the holidays that much more special!
Click to enlarge
Bridging the gap



We're excited about the new developments underway. A big thank you to Raubex, who has made it possible to rebuild the bridge! The rain can no longer stop us from playing our beloved sport.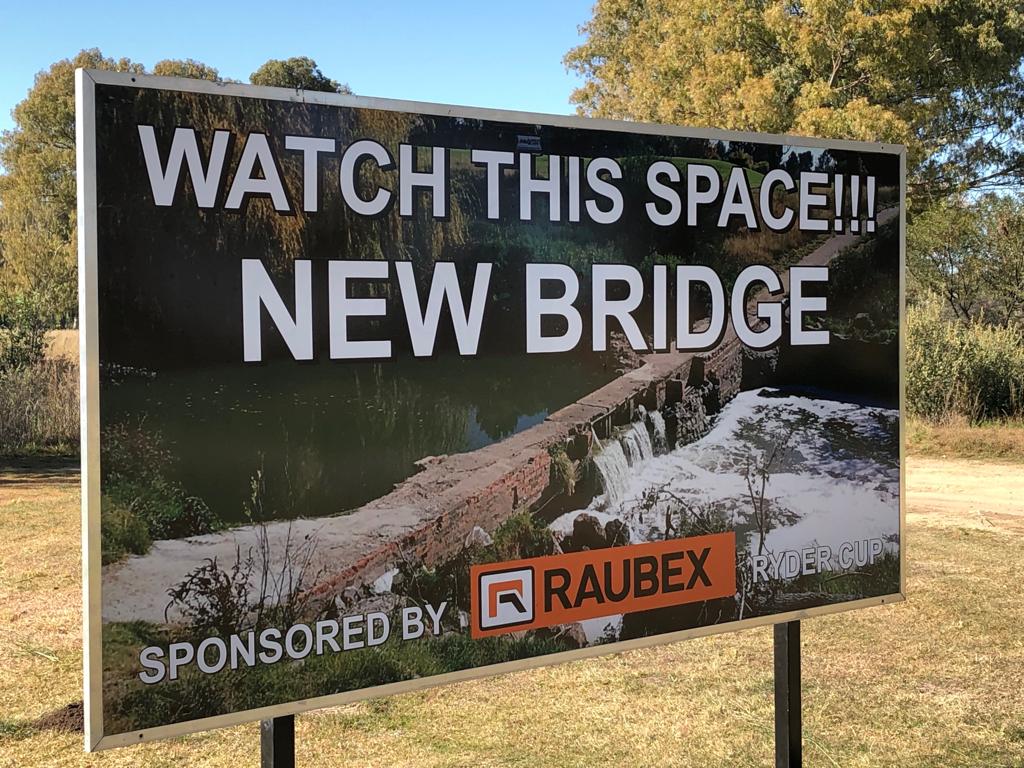 What's coming up at the club?
Dates for the diaries
Please note that from

Sunday the 15th of December

, there will be a 1 tee start every day up until and including

Tuesday the 14th of January

.


Make a special memory this summer
Treat yourself with a festive Breakaway
We've got your Sunday plans sorted
Bring the family for a round of golf



Pack in your whole family for a grand day out on
the course every Sunday!

Who will have the luck of the draw?
Stella Artois Friday Club Draw


The next draw will take place on Friday the 20th December.

The roll over draw has been replace with a 50 ticket draw at R 10.00 per ticket, the winning number drawn will win 50 % of the Value of the Numbers sold, and 6 Stella Artois beers.

Enjoy a lifetime of golf



Through these tough economical times, we at the Bloemfontein Golf Club have started implementing affordable ways of paying your annual membership fees. We have a monthly debit order facility that has been very successful.

Please give either

Lodia

or

Carla

a call at

051 447 0571

, who will assist you in renewing your membership, or to become a new member.


21 Dec
Bertus Jacobs
22 Dec
Gerhard van Wyk
24 Dec
Herman Bakkes
25 Dec
Chris Barr
25 Dec
Christos Joannides

26 Dec
Nielen Bester

27 Dec
Gary Stroebel
29 Dec
Anbuathan Govender
30 Dec
Rodrique Speelman
Saturday the 14th December
B.B.B.B, kindly sponsored by K.W.V
1st with an Incredible + 17 was Tewis de Bruyn & Barry Goodes
2nd with + 7 was Wynand vd Berg & Renald Barry c/o
3rd with + 7 was Glenn Kyle & Jean Khouri
4th with + 6 was Steven Marsh & Dylan Sykes c/o

The Boere vs The Engelse

1st Boere 402 pts
2nd Engelse 394 pts


Well done to the Boertjies!



BB Matchplay



Carina Theron & Shané Theron lost to Rhyno Botha & Dan Nel on the 14th of December in the Final of the B.B Matchplay ( kindly sponsored by The Blair group of Companies)


What matters most to you?
We asked you to rate 1 to 3 what's the most important to you when you arrive at a golf club. That's a very different question to surveys that ask you to rate experiences, facilities, and surveys, after your round.
From this list, when you arrive at the entrance to a golf club ready to play 18 holes, what is the first, second and third most important priorities to you?

Everyone of those items is important. It's not that anything can be neglected. But it's quite interesting to think about what is the most important to you and how, whatever your answer is, we can do a better job, so that you get more satisfaction.
It's a fun question
If you skipped the link above, then please know that it's quite a thought-provoking question. It's a what's most important? A 1 – 2 – 3 question.
Think about your golf

If you've followed this article series you'll know we're asking you to examine some of your basic skills. This week, we're greenside and we're unsympathetic. But first a recap of what we asked you measure over 4 rounds over the last 3 weeks.



How many fairways have you hit and missed? We asked you to check your final score and see how much of a link there was between this stat and your final score.
What was your average score on Par 3s where you could tee off with an iron? For those trying to break 90 and 85, these are opportunity holes.
We think that for those looking to get below 85 and 80, this is a really important stat to measure. What's your average to hole out from within this range?
Now, you're greenside (not in the bunker) within 20 yards of the green. We strongly believe every one of our golfers should be averaging 3 or under from here.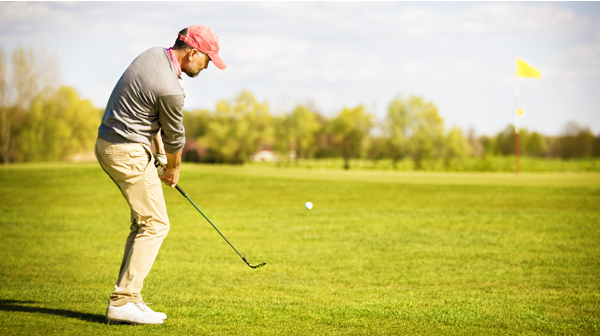 If you're not averaging under 3, then please come and see us. The proper technique for this shot is easy to teach. There are easy shots to save.
"Not all '20 yards' are equal. It is much harder to up and down when your short sided. So improving your average is as much about missing on the right side
as technique."
Book your skills assessment
Get an insight into your game. Discover what you could improve quickly. Let's plan an improvement journey together.
This mail was sent to {{contact.contact_email}} by Trevor Kitching and is provided as a service for the members and guests of Bloemfontein Golf Club and the customers of the Bloemfontein Golf Club Pro Shop and has been supported and sponsored by advertisers in this mail and my partner suppliers:




RetailTribe: Unit 8, Blaauwklip 1 | Blaauwklip Office Park | R44 | Stellenbosch | South Africa | +27 (0)21 880 2693