What are you buying?

There's already too much that is "random" in golf. You want a relationship with your irons that will add certainty.
There's quite a large group of golfers who arrive at the club NOT knowing whether they'll shoot in the mid 90s or high 70s that day. The way they strike their iron shots can be so off one day and so perfect another.
Does your golf swing require difficult-to-repeat compromises? Do your brain and body intuitively have to compensate for poorly fitted golf equipment? That's why Professionals desire a simple swing and fitted equipment. It adds certainty.



Certainty adds enjoyment
Let's help you make sure you have a setup that makes it easier to add more certainty to your golf days ahead.

Read the wind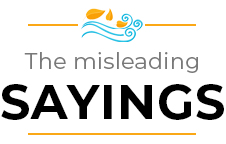 "It's a one-club wind" is a very misleading statement. A golfer hitting a long iron in a particular wind might only experience a 20% reduction in distance, yet when they get down to the short irons, the impact in the same wind might be as high as 40%.
Improve your decision making
Choose to get better at making good shot selection decisions and better club selection choices. As you play add to your "golf intelligence" by discovering the impact 10, 20, and 30mph winds have on the distances you hit clubs. Start with an accompanied play session with us.
Contact us >