New facilities
Hello Everyone, welcome to our latest newsletter.

To our valued members and guests, our members grass tee box is finally ready for use. The chipping and putting greens are also open for our members and guests to enjoy. Take this opportunity to renew or sign up for membership on our quarterly or annual membership discounts available. Thank you for your patience during this time.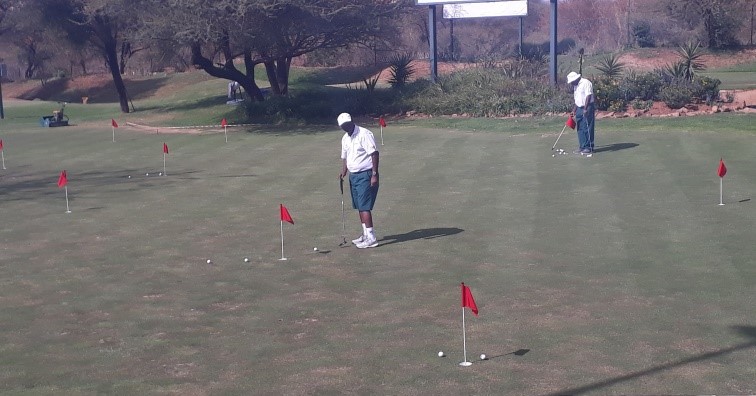 Conferencing
Bluetree is undoubtedly one of the best places to host your conferences and workshops, whether formal or informal. We are able to tailor-make your requirements to suit your needs. Our new open space outdoor area and room have been quite popular with team buildings. The last 2 weeks we have had the pleasure of hosting:



UNDP/OFFICE OF THE PRESIDENT, FNB, BOTSWANA LIFE, DEBSWANA, BTC, MINISTRY OF HEALTH AND WELLNESS, UNIVERSITY OF STELLENBOSCH, BOTSWANA SAVINGS BANK, HOLLARD, IFM, SDK LABS, DTCB, NATIONAL DEVELOPMENT BANK AND PCI BOTSWANA



Thank you for your continued support.
PCI Botswana staff and their guests enjoying our new open space outdoor area.
Our conference rooms come fully equipped and we offer full day and tailor-made packages to suit your needs. Speak to us for a quote.

Contact details:


Tel:

3935336 / 3935309 / 74219835


Email:

info@bluetreegolf.co.bw



Golf news

The NOMADS junior golf champion series prizegiving ceremony was a success. The kids had fun and won themselves amazing prizes in golf merchandises. Don't miss out in enrolling your child for next year's championship series during school holidays.

Bluetree World of Golf and Excel Golf Academy are offering free golf training with a professional coach every day from 13:30- 14:00 to our conference guests who are interested in knowing more about the sport.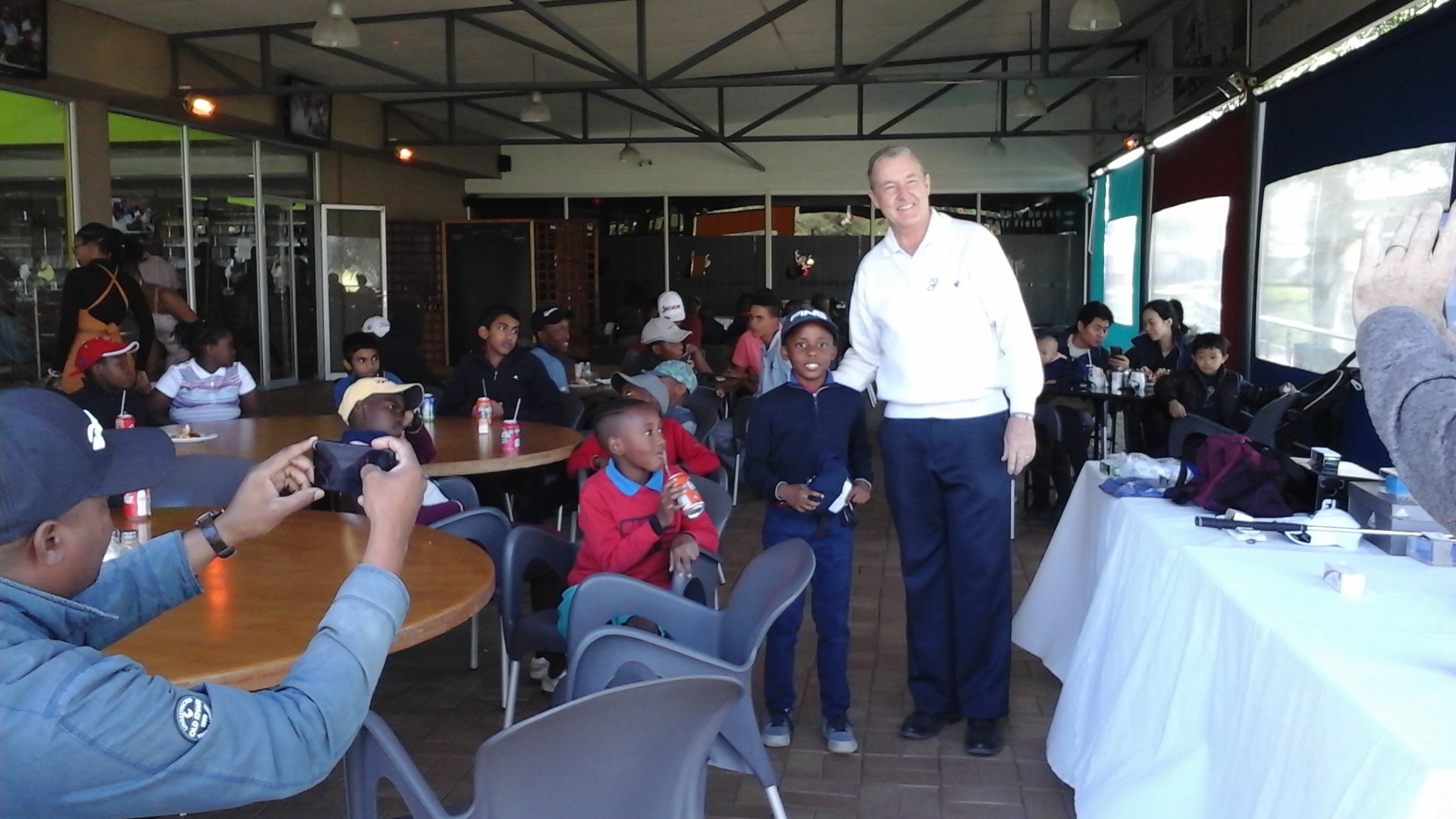 Nomads junior golf champion series prizegiving ceremony
What's hot in the shop?
Our clearance sale is finally here!


Visit our revamped pro shop for amazing deals and newly arrived stock, Rhode Island belts in various colours, a variety of FootJoy golf shoes, Srixon and adidas caps, golf shirts, assorted bags and many more. Our wide range of Gary Player golf shirts whether corporate or casual are also available for your bulk orders.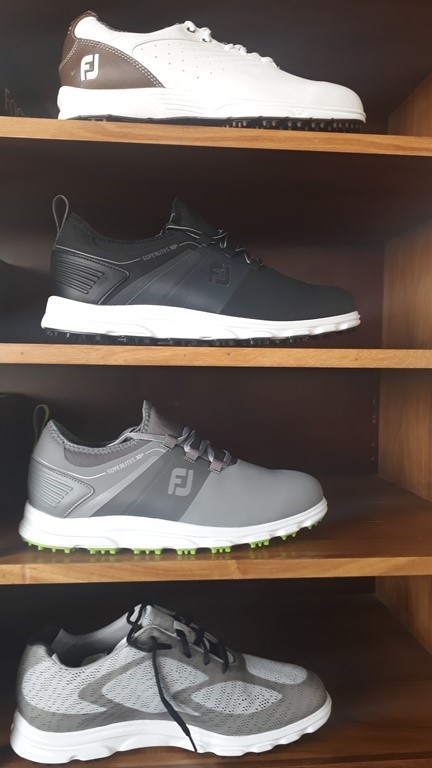 Variety of FootJoy golf shoes

Contact details:


Tel:

3935336 / 3935309
Email:

proshop@bluetreegolf.co.bw
Restaurant
Our Bluetree Café is the perfect place to enjoy a tasty meal in a relaxed environment. We have a varied menu that can cater for your needs be it large or small groups. We cater for all events bridal/baby showers, kid's parties,' weddings, graduations, family and wedding photoshoots.

Our renewed greens inspire our guests to be creative when planning their events with us.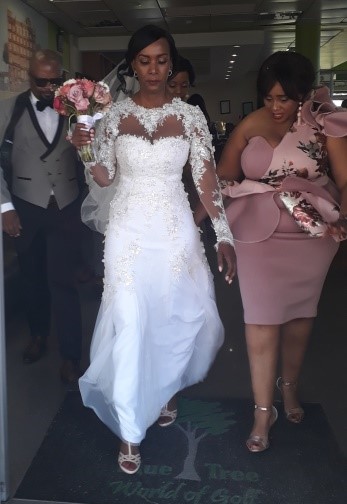 Come and speak to us for your next event.

Contact details:


Tel:

3935 336 / 3935309


Email:

restaurant@bluetreegolf.co.bw

or

marketing@bluetreegolf.co.bw



Follow us on social media

Follow the link below and be part of the golfing community. Why not share your own Bluetree Moment with us via our Facebook page!
Fitting for approach shot magic

When we fit you for new irons, we can add "distance" which means a shorter club. And using a club with a shorter shaft on approach shots leads to more accuracy.

Many club makers have identified 37 as an important point in shaft length. Above that length and most golfer's consistency of contact starts to deteriorate rapidly. So allowing you to hit a 37" #7 iron rather than a 'longer' #6 iron is a big deal.
has been part of a materials and design revolution. New materials allow them to be thinner and faster. New internal design is supporting the next generation of irons to allow even more speed across more of the face.
Now improve your approach
Book an assessment with us now. Let us look at your swing and technique; your irons and how the technology helps you. Let us improve the number of magical moments you have on the course.
Make more magic >
Fall in love with golf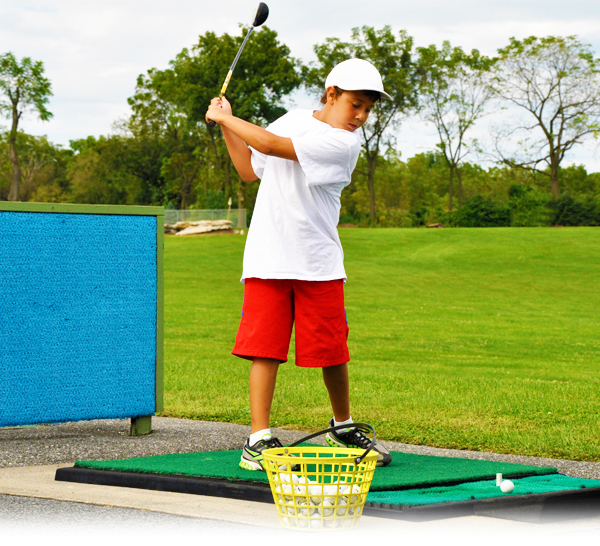 The boost, thrill, and growth we see in a child when they start to master a particular golf skill gives us tremendous fulfillment. As we start to see them fall in love with the game and find new connections with others on a similar journey, we know we're doing our job.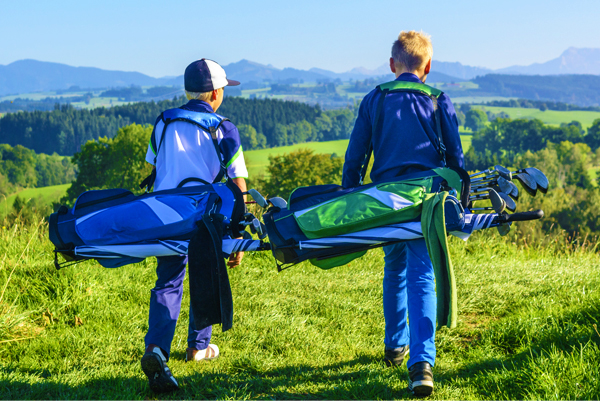 If we can do that, they'll be healthier, happier, and have a game and friends for a lifetime.
Sign your children up for one of our fun junior golf programmes. We'll set them on the pathway to a lifelong love affair with the game.
Contact us >


Warm regards from the entire Blue Tree team, until next week!
Paul and Steve
This mail was sent to {{contact.contact_email}} by Paul Kilner and is provided as a service for the members and guests of Blue Tree World of Golf Botswana and the customers of the Blue Tree World of Golf Botswana Pro Shop and has been supported and sponsored by advertisers in this mail and my partner suppliers:




RetailTribe: Unit 8, Blaauwklip 1 | Blaauwklip Office Park | R44 | Stellenbosch | South Africa | +27 (0)21 880 2693