Golf is our favourite game
Eastlake Junior Golfers are encouraged to get out to the

Australian Open

taking place this week at the picturesque Australian Golf Club, just across the road.

Marco Jerrich

,

Met Sergio

, Louie

and

Paul Casey, as well as

Ruben Clarke

attended a clinic put together by Golf Australia. A couple of up-and-coming golfing superstars,

David Micheluzzi

and

Zach Murray

, were also at the clinic. My little girl, Frankie, even got to meet Rugby League legend –

Braith Anasta

. In other news, some of our Juniors have been selected to play their hearts out in the Guard of Honour, happening on Sunday afternoon, for the winner of the tournament. On a final note – we have a bunch of members manning the 17th hole, so make sure you say g'day.

Fight the Fight, Find the Cure
Finding a cure is our goal, spreading awareness plays a role
In December, I'm taking on

The Longest Day -

the ultimate golfing challenge. I'll be testing my skill, strength and stamina by playing 4 rounds of golf in a single day to support Cancer Council and raise funds for those affected by cancer.

Please sponsor me and support my efforts to give back and change lives.

Australia has one of the highest rates of skin cancer in the world, with two in three Australians diagnosed with skin cancer by the age of 70, and I want to do something to help change this!

Simply click the link below to make a donation to my page.


https://www.longestday.org.au/fundraisers/alexsutherland



Cancer Council is a community funded organisation, working in local communities to help support people as they navigate their cancer journey.

Their work is really important, and I want to do what I can to help. But there is only so much I can do on my own. You can help too, by donating to my page. Any amount you can give makes a difference! You can also support me by encouraging others to get involved, too. Please email the link to my page to your friends and family, or share it on social media.

Thank you so much for your support – it is truly appreciated.


On course Christmas Catalogue
Tees the season for golfing and giving


November 16 - 31 December





It's time to fill up those stockings. From premium golf balls to a wide variety of shoes, range finders to the latest equipment, there's definitely something for everyone.
What matters most to you?
Last week we asked if you could answer one question. With the ability to be entirely anonymous. We wanted to know how you viewed your position on a simple continuum. Where do you see yourself on your golfing journey?

At one end there's space for the person who sees golf totally as a competitive sport, and on the other end there's those that see it as a social and recreational activity. We're asking golfers to position themselves. Next month we'll publish a SUMMARY of how our community of golfers see the game.
If you haven't already done so
So, if haven't given a response then please follow the link below. It's a very short and very private survey – no personal details required – so go on
Think about your golf

The second statistic we want you to collect over 4 rounds, is your average score on Par 3s that are within iron shot range. If you missed last week's article, and the first statistic click here.

If you're often under 90 but struggle to get below 85 regularly, then there's a good chance that becoming consistent on the Par 3s will get you there.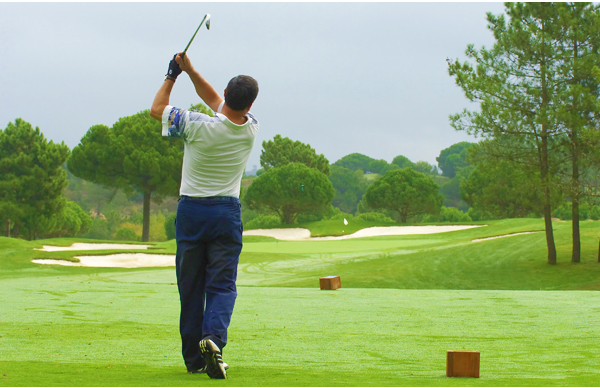 Two 3s and two 4s on your card and you're doing well. Three 3s and provided your steady elsewhere then you're likely to be below 85.
Improvements you can make that pay off on any approach shot:
| | |
| --- | --- |
| If we can make sure your rotation and ball striking is led by your large muscles and not your hands, then we can improve your consistency of contact and accuracy of result. | There're a number of consistent club and shot selection errors we see from less experienced or skilled golfers that often cost them a stroke per Par 3. It's an easy fix. |
| | |
| --- | --- |
| | "Improving your ball striking consistency, club selection, and shot selection on Par 3s will have a big impact on your approach shot performance on every hole." |
Book your skills assessment
Get an insight into your game. Discover what you could improve quickly. Let's plan an improvement journey together.
Contact us >
This mail was sent to {{contact.contact_email}} by Alex Sutherland and is provided as a service for the members and guests of Eastlake Golf Club and the customers of the Eastlake Golf Club Pro Shop and has been supported and sponsored by advertisers in this mail and my partner suppliers:


Alex Sutherland is a member of the On Course Group
RetailTribe: 1581 Dallas Parkway | Suite 600 | Addison | 75001 | Texas | +1 214 561 8681