Ten shots better
Worthwhile practice that pays back

How easy should a chip shot be? What should you be averaging to hole out from within 10 yards of the green playing a chip shot?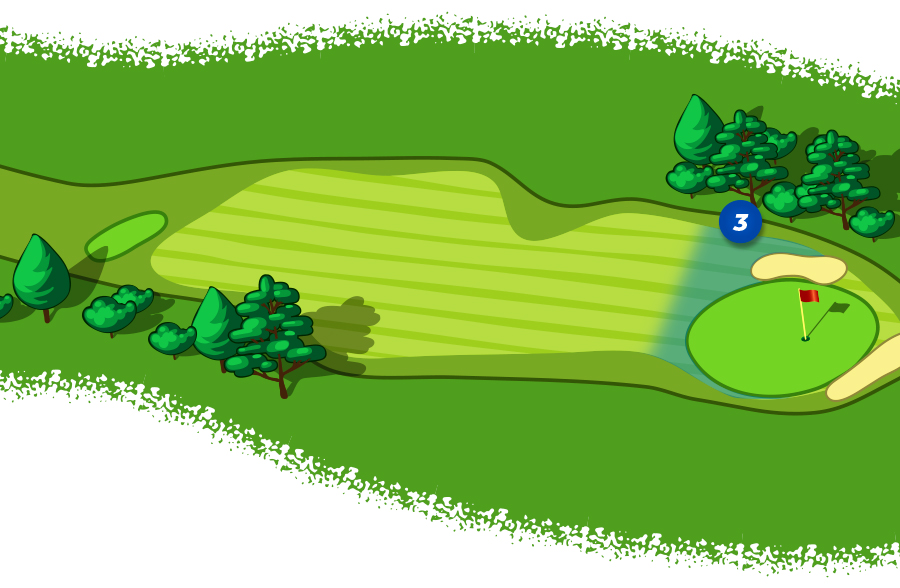 How many times out of 10, do you take 2 and how many times is it 3 shots? Are you as good as you would be with a putter in hand?
| | |
| --- | --- |
| | A very common fault we see with less experienced golfers, is an attempt to "flick" at the ball on chip shots. Too much wrist action ends up with too many shots thinned, and certainly very inconsistent contact. If you're not really in control of this shot, then come and learn the correct technique. |
Then practice using some simple aids – as shown here – and set out to gain control over where your ball lands and how much it rolls. Watch Martin Hall show you a neat practice station to perfect your technique.

Watch now >

The ten-shot assessment

The right technique on just four shorter golf shots can save most golfers 10 shots and more in a round. For many, that's a single figure handicap. For all, it's a round full of great saves and more opportunities. Start with an assessment. Let's discover how many shots we can improve your game by.

Contact us >