Reap the rewards
Kathryn Mcintyre is getting in the swing of things
Kathryn has been working extremely hard on her swing with Matt. This has included stretching and strengthening exercises and the end result from last week was night and day. Although it's still early days and untested on the course, just look at how much more range of motion Kathryn now has in her swing!
If you would like to improve your swing just like Kathryn, do not hesitate to
contact us.
Improve your game
Our

Titleist Fitting Day

is full but stay tuned for the next date… and updates on how it went.



Ladies clinic



Tuesday 1:30pm
$10

Chipping is the topic and Matt is inviting as many of our ladies as possible to a clinic on how to best practice this skill.

He is going to cover not only the 'how to' but explain the best way to learn and retain these skills in the fastest possible way.



The goal

…. More fun & less frustration on the course!

Register with the shop -
09 437 0775.
From the shop
What's new?
As many of you have seen we have added a few new products to our shop including:

• A new healthier option in the form of Golf protein drinks and bars
• Clic Gear trundlers
• Travel, cart and stand bags
• A range of excellent Ray Cook putters
• The latest Irons from Titleist the T series.
• Some high quality pitch repairers and beautiful double sided logos ball markers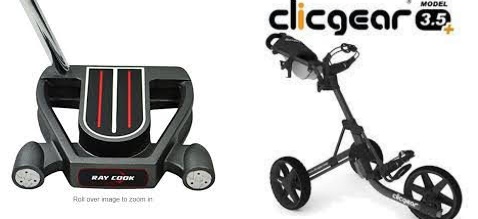 With Dirk Oberholster
It is now 6 weeks since Ben and Dean have taken over the course.

The course presentation has completely transformed during this short space of time. Well done to them! A big shout out to the 'Bulldog' Mcloud he has worked like a trojan during this time along with Carlton, Roadie, Grant, Moka and others.

The 9th and 2nd tees will be ready for play in the next couple of weeks. A huge thank you to Peter Crowley and Glen Jonas with organising sponsorship metal for our course paths.

Thankyou to Avoca lime and Dicksons Quarries for their contribution.

With spring now here we need some men and ladies to assist with prettying up our gardens around the course. Please lease with Matt in the shop or Bruce McLoud.

Anyone with suggestions please come forward your always welcome but make sure your a part of the solution! The culture and attitude around the course has changed so much for the better over the last 6 weeks, let's continue to go from strength to strength.

Kind regards,


Dirk Oberholster



Men's Strokeplay
Congrats to all who participated!


This year's Strokeplay winners were:



Senior:

Bruce Mcloud


Intermediate:

George Stoufis


Junior:

Peter Crowley


D Grade:

Don Robertson
Upcoming events
Luau on the Links
Book your spot >
Fitting for approach shot magic

You've hit a #6 or even #5 iron shot into the green. When it lands, is it landing hot or soft? Are you going to hold the green?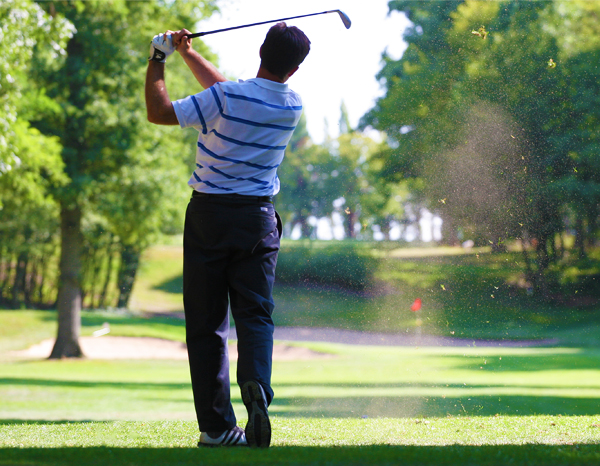 A club fitting is more than just allowing you to hit the ball further and more accurately. We want to find iron technology that will help you hit iron shots that hit the green and stop.
Especially with your mid irons we want to be able to launch the ball on a good trajectory. We want you to be able to attack the green, or, if you're a better player, the flag.

We all know that back spin helps to stop the ball as it lands. But spin, along with launch angle is also going to influence the descent angle into the green for better stopping power.
Now improve your approach
Book an assessment with us now. Let us look at your swing and technique; your irons and how the technology helps you. Let us improve the three dimensions above. Improve these and it increases the number of magical moments on the course.
Fall in love with golf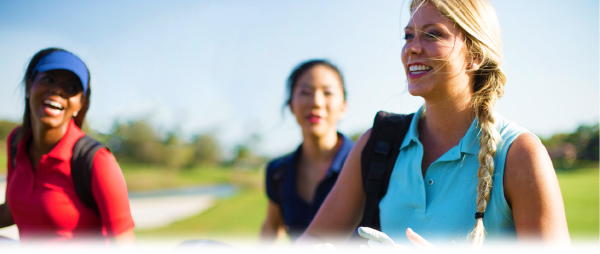 It's not just children and young people that want to know that learning golf is a fun process right from the start. Anyone learning the game wants to know that.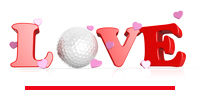 So introduce fun into someone's life.
If you have a spouse or sibling or friend that doesn't play golf, then introduce us to them. We can introduce them to the game making sure they're enjoying the experience right from the get-go. We'll make sure they're comfortable. We'll introduce them to people just like them. People who want to give golf a try. We'll help them make new friends and discover the thrill of a sweetly struck golf shot.

Send your details or contact us with their details.
Contact us >


Thank you to our sponsors
We are proud to be working with the following partners:

Platinum sponsors:

Gold sponsors:
Marine North
Haines Masonry
Balance Insurance
Virgin Concrete
Silver sponsors
T-sign holders

Balance Advisors, Cooper Tires,
Elite Electrics, Gental Dentals (Joe Herman), ITM, Neil McLeod Upholstery,
Eves Richard Lyon,
Watermans World,
Bream Bay Water Purifiers,
Forsyth Barr, Judge House of Ale,
Metro Glass, Design & Print

This mail was sent to {{contact.contact_email}} by Matthew Davis and is provided as a service for the members and guests of Whangarei Golf Club and the customers of the Whangarei Golf Club Pro Shop and has been supported and sponsored by advertisers in this mail and my partner suppliers: RetailTribe: 1581 Dallas Parkway | Suite 600 | Addison | 75001 | Texas | +1 214 561 8681