Join me for a new student assessment
Play better and have more fun
Contact me to schedule a time to get started.
Call or text

443-286-1986

or email

rickkrebsgolf@yahoo.com

.


Dad deserves to be spoiled!
Sunday, June 16th



What's better than helping him improve his game?



Contact Rick

for an assessment for your Dad!


One thing to take away from the US Open

The golf is coming thick and fast now. This week it's the US Open at Pebble Beach. But you knew that. For most of us watching golf on TV (or whatever device you watch it on), the sport seems a mile away from the game we play.

Hitting huge tee shots is well beyond the potential of most of us. But while watching the golf, pay attention to the game from 70 yards in. I'm betting that most of you can develop a short game that will save you five to ten shots from your scorecard.

Contact us

if that's a challenge you'd like to take on.
Could you save 5 shots per round?
Let's get that putter working for you

If you struggle to make enough 6, 8, 10 and 12-foot putts on a flat lie, there's a real possibility that your putter is getting in the way of your fun. If you're struggling, then set up as shown below and try 10x10 foot putts (on a flat surface).

| | |
| --- | --- |
| If you're feeling uncomfortable in this setup, or you're still struggling to sink enough straight-forward, flat putts, then try a putter with a shorter shaft. What happens then? You might be very surprised. | |
| | |
| --- | --- |
| | Is 35" too long for you? The average shaft length on a putter is 35". That's too long for the majority of golfers. It's longer than the average putter length on the PGA Tour. Can you get into a posture that allows you to setup correctly and deliver the putter face square at impact with 35"? |
Get a check-up

Improving your ability to square the putter face at impact will take up to 5 shots off your scorecard. There are some simple keys to that improvement. Set up and putter are part of that equation. So come and see us.

Book a check-up >
Enjoy the journey

Better is more enjoyment. Better is more excitement. Better is more rewarding. Better is a look of surprise on your playing partner's face. Better is a challenge faced and an accomplishment made.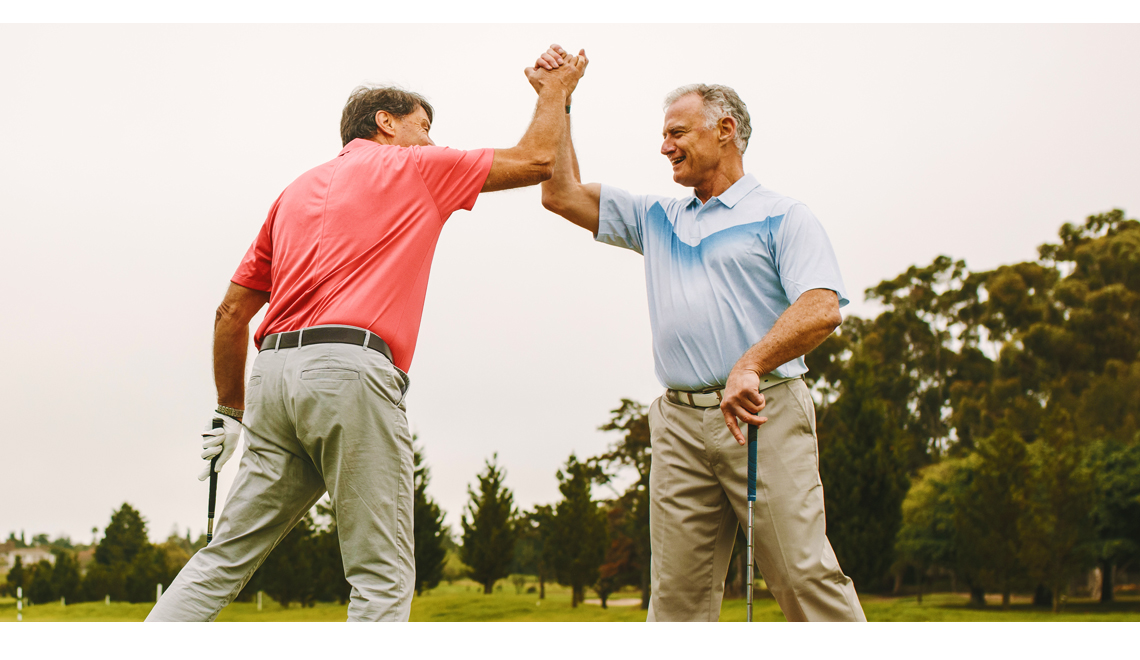 Start a journey

Golf is even more fun when it's a journey somewhere. It's more than playing. It's about growing and improving and mastering a new skill.

Contact us >