Mount Denby Anniversary Monday Invitational

Join us for the

Mount Denby Anniversary Monday Invitational

on

Monday, 28th January 2020

. It will be an 18 hole best Nett, best Stableford, in twos. There will also be a secret nett eagle hole! Entry fee is $20. Registration commences at 8:30am, with tee-off at 9:00am. Book your tee times early, to get your preffered time.

Contact the staff at the golf shop on

(09) 4370775

to book your tee time for the invitational.

Opening Day

Come and Celebrate the new year with our

2020 Opening Day Tournament

on Saturday,

1st February

, to start at

12:00

! We will be playing 12 hole pairs of Ambrose fun, followed by nibbles and a prizegiving. Invite your friends, members and non members all welcome. Pairs will be randomly selected on the day.



The entry sheet can be found in the Pro Shop, sign-up today for some great fun.

Email us here

for more information, or phone us on

437 0775

.


Lion Tour Registration

Are you registered for the

Lion Tour

? There's a fixture coming up on

9th February

! Get your team registered, as tee times are filling up fast, so let the team in the Pro Shop know and they will get your tee time reserved for you.


A note on subscriptions by Charles Adler

Dear members,

For those not paying their subscription in full, we require a

minimum payment

of

$100

by

February 20th

, as we are committed to paying levies to New Zealand Golf and NorthGolf by that date. The remainder of your payments will need to be paid over the

next 4 months

.

Also a 3% surcharge will apply for any transactions made with a credit card to cover the cost the club incurs from this.

We thank you for your understanding and cooperation and look forward to seeing you on the course.

If you have any questions, please don't hesitate to

contact us here

for more information.


A note on our newsletter and website

Our newsletter is your newsletter, so please feel free to send us any suggestions or content you would like to contribute by sending it to

proshop@whangareigolfclub.co.nz

. The same goes for the website. We will be adding the fixtures for 2020 amongst other things shortly.


Damaging our neighbours' property

As we all know, our golf balls do not always fly exactly where we would like them to. As a result, the properties along the boundaries, especially on holes 3, 4 and 5, often take damage. If your ball causes such an incident, do not shy away from owning up and please let the Pro Shop know. The club is able to cover the damage and, if the neighbours are there, please do not hesitate to direct them to Matt in the shop, and pass on our number (

09 437 0775

), reassuring them the damage will be sorted. We ask that extra care is taken on these holes to avoid further damage and remember, Matt is available for lessons you know!

Thank you for your understanding.


A call for trundlers



Help

! The club currently has 10 rental trundlers, but will need

at least 20

for the March,

North Island Liquor Tournament

. If anyone has a spare trundler and doesn't mind the club using it from the

1st - 4th March

, we would greatly appreciate any help.

If you have any questions, please don't hesitate to

contact us here

for more information.


Staff update

As you know, Rose has left us from the shop as well as Ben from the greens staff. Interviews for replacements have already occurred and we are close to having the replacements signing on. We will introduce everyone in due course.

Anonymous suggestion box

Matt has been asked to have a suggestion box for questions and suggestions from our members, which can be named or left anonymous. One will be created and placed in the foyer near Lynne's office for you all. Please don't hesitate to leave any suggestions or questions in the box so that we can help you have a better experience at our wonderful golf club.

New irons now?

One of the challenges too many golfers have is an iron fitted incorrectly. The incorrect lie angle causes the face angle to twist as the toe hits the turf first.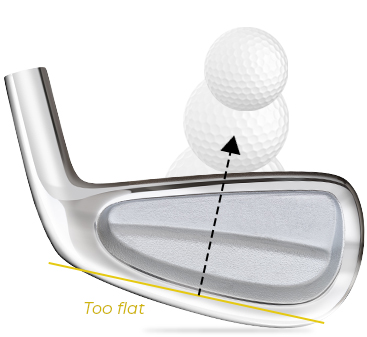 That means the spin axis of the ball becomes tilted.
The ball goes right.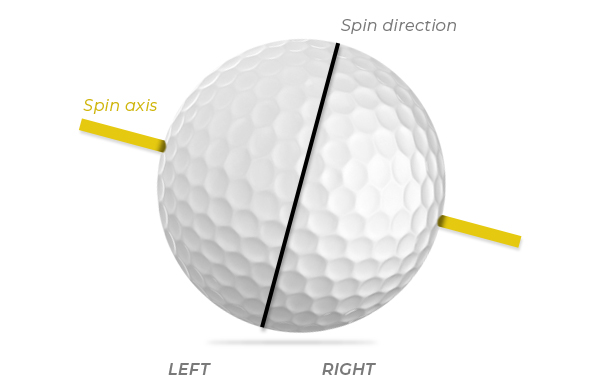 Give yourself the best chance to send a golf ball on its way with a horizontal spin axis. You'll have better results.
Could you be getting better?
Don't settle. Golf has so much more to offer each of you. Technology that makes you longer, with a fitting that makes you straighter, means your best golf is ahead of you.
Contact us >
Act on your feelings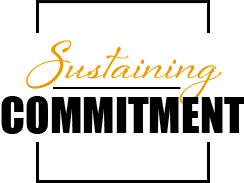 We have talked about how craving the joy, satisfaction, and accomplishment from better ball striking on approach shots
should motivate an action.

You play 120-160-metre approach shots so often. They have a material impact on your scorecard, but more importantly on your experience.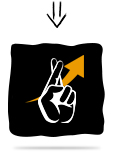 How much would you like to improve your experience on short and mid-range approach shots?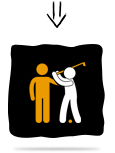 Is that desire enough to take some action?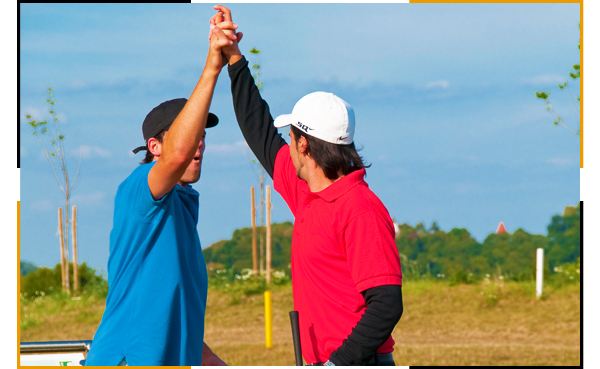 YOUR PLAN NEEDS TO DRIVE QUICK RESULTS

Whatever your plan, you need to make sure that it quickly provides results in the form of increased pleasure. Pleasure will help keep you committed.
Pleasure in the journey and result
We're here to make learning fun, as well as deliver the result of a better experience from your golf game.
Contact us >
Thank you to our sponsors
We are proud to be working with the following partners:

Platinum sponsors:

Gold sponsors:
Marine North
Haines Masonry
Balance Insurance
Virgin Concrete
Silver sponsors
T-sign holders

Balance Advisors, Cooper Tires,
Elite Electrics, The Gentle Dental Company - Joe Hermon, ITM, Neil McLeod Upholstery,
Eves Richard Lyon,
Watermans World,
Bream Bay Water Purifiers,
Forsyth Barr, Judge House of Ale,
Metro Glass, Design & Print
Specsavers

This mail was sent to {{contact.contact_email}} by Matthew Davis and is provided as a service for the members and guests of Whangarei Golf Club and the customers of the Whangarei Golf Club Pro Shop and has been supported and sponsored by advertisers in this mail and my partner suppliers: RetailTribe: 1581 Dallas Parkway | Suite 600 | Addison | 75001 | Texas | +1 214 561 8681