Congratulations to

Matheo Doussey

on winning last week's Junior Academy Medal with 69 on Royal Johannesburg & Kensington West Course.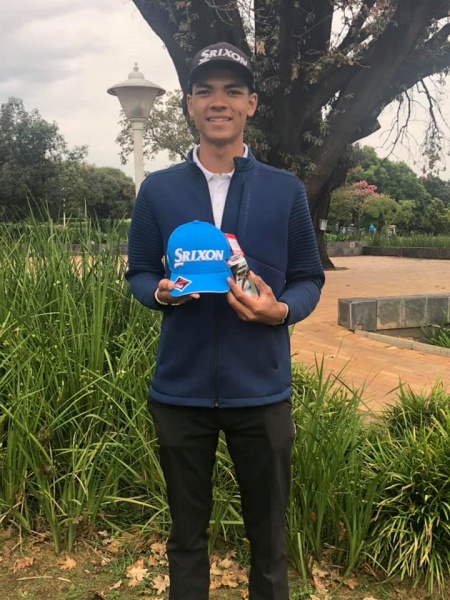 Matheo Doussey
Daniel Nduva
and
Linda Stamm
lead their respective BSI Order of Merits after week 8.
Congratulations to
Heinrich Prinsloo
who won the Club Championship at Volksrust GC this weekend, and
Regan Gay
who won the Junior Club Championship at Modderfontein GC.
| | |
| --- | --- |
| | |
| | |
| Heinrich Prinsloo | Regan Gay |
| | |
Daniel Nduva
placed 2nd in the Club Championship at Royal Johannesburg & Kensington GC, losing out in a playoff after posting -3 for the two rounds. BSI Junior Academy graduate
Eleanora Galletti
won the Ladies Section.
The Stamm siblings show us how it's done
Linda
and
Konstantin Stamm
from Germany have been enjoying a very successful winter training programme in our Junior Academy since October last year.
Linda (15) has improved tremendously, from averaging 77.90 in her first term with us, to currently averaging 72.14 this term. In addition, she won the individual event in the Pirie Cup at Pecanwood with scores of 71,63. Linda epitomises the renowned German work ethic and deserves all the success she has achieved so far.
The 14-year old Konstantin has also improved nicely, from scoring in the mid-80's to now shooting regularly in the mid 70's.
They both also signed up for our Cambridge academic programme during their stay. Watch and hear from the siblings on their experience at BSI in the videos below.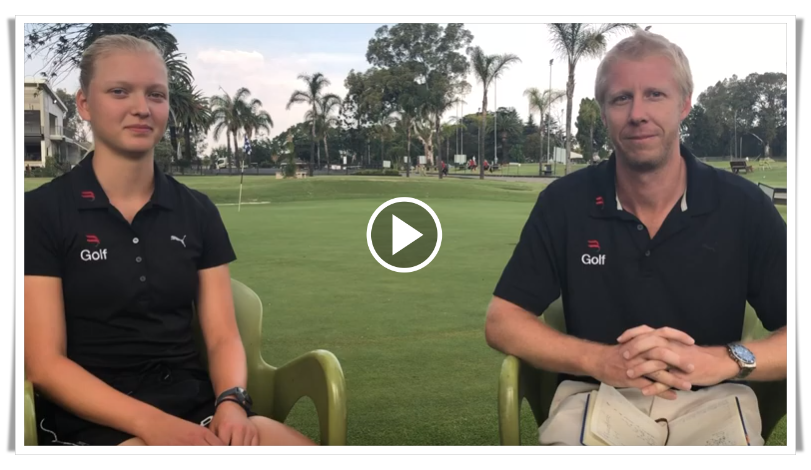 Linda Stamm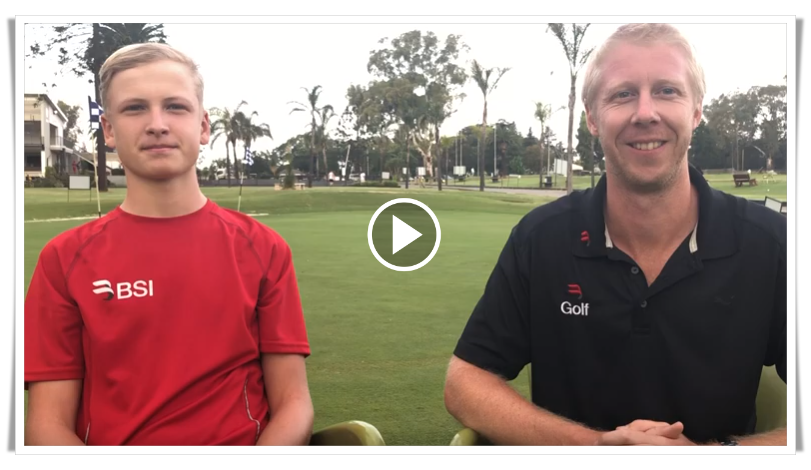 Konstantin Stann
For those in Europe who are interested in winter training down here in golfing paradise, feel free to
contact us
for a custom-made programme.
Alfred Sutton - Tour Fitter, Srixon Golf SA

Alfred graduated in our PGA Diploma Class of 2012. He had become an accomplished player in his time as a student, representing the Central Gauteng U23 side in his final year.

Upon graduation he was selected for our year-long internship programme, working for us as an Intern Coach. After that year he was promoted to a full-time position as a BSI Coach, where he brought his positive energy and enthusiasm to assist our students.

After a couple of years, he felt the need to experience a different field and moved into golf retailing with The Pro Shop. He moved swiftly through the ranks and specialised in Custom Fitting, becoming a Master Club Fitter at their Fourways branch. Last year the position of Tour Fitter with our friends at Srixon Golf SA came available and we couldn't be happier that Alfred was appointed to fill the position.



Alfred had this to say about his new role:


"I love interacting with the tour players, helping them to perform the best they can and learning how they practice."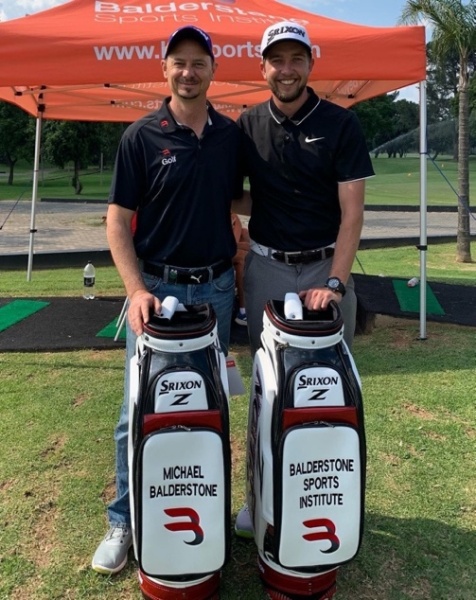 Michael Balderstone & Alfred Sutton
If you dream of pursuing a career in golf with international opportunities, then the PGA Diploma is the perfect college programme for you. Contact us to start your journey.
Practice makes performance


At our sister academy in Cape Town, well done to

Aran Sinclair

for winning the Premier Medal with 67 at Belville, and Craig Jacobs for winning the Junior Academy Medal with 74. Aran leads his Order of Merit on 27,000 points, while Louis Loubser leads in the Junior Academy one with 39,850.

Aran Sinclair & Craig Jacobs

Here are two breathing techniques that can assist you in maintaining good health and assist sports performance. Follow the description and/or watch the video.
Box Breathing
Used by Navy Seals, this is an effective way to swiftly bring you into a centred, focused state for high performance or to relieve stress. It also helps increase lung capacity.
• Breathe in slowly for a count of 4
• Hold your breath for a count of 4
• Breathe out slowly for a count of 4
• Hold your breath for a count of 4
• Repeat as much as you want
Wim Hof Method
This is fantastic for lung health and boosting your immune system, both vital at the moment. Best to do this whilst sitting down.
• Breathe in through your nose and aggressively out through your mouth as shown in the video below.
• Repeat 20 times
• On the 20th breath, exhale all of the air out
• Breathe in and hold for 15 seconds
• Repeat again twice (3 rounds in total)
Click on the video below for more.
If you need help with your breathing and sports performance,
contact me
and I can help you out.

Follow us on social media!