Congratulations to

Heinrich Prinsloo

on winning last week's Premier Division 72-Hole Championship with scores of 71,73,68,70 (-6) on Royal Johannesburg & Kensington East and West Courses Course.

Daniel Nduva

was runner-up on -4 and

Muhammed Warraich

3rd on -1. Well done also to

Franco Rabe

who broke the BSI tournament record with 63 in round 4.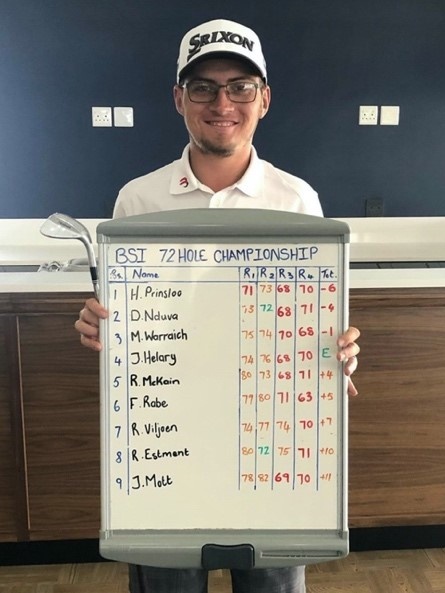 Heinrich Prinsloo
Congratulations to
Linda Stamm
on winning last week's Junior Academy 36-Hole Tournament with scores of 71,70 (-3) on Royal Johannesburg & Kensington East and West Courses.
Bernard Meyer
was runner-up on +5.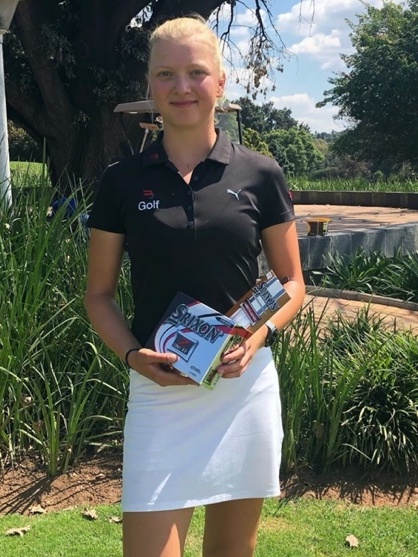 Linda Stamm
Daniel Nduva
and
Linda Stamm
lead the BSI Golf Premier and Junior Academy Order of Merits respectively at the end of Cycle 1.
Christiaan has achieved his personal best
Congratulations to PGA Diploma student
Christiaan Robbertse
on his tremendous improvement over the last few months. Take a look at the statistics table below; Christiaan has improved his stroke average from 89.67, to 82.00, to 76.82 over the last 3 academy cycles.
This kind of improvement doesn't happen without commitment, dedication and changes in daily habits. Here's what Christiaan had to say about the process;
"I just changed my mindset a bit on and off the course. I tried to build up as much positive energy before every round that I play and even before I go and do some practice. I started analysing my rounds afterwards to figure out where I lack in consistency and where I can improve my game, and I would only go out to a range or chipping and putting green to work on certain areas in which I struggled. Just hard work and maximum focus and a positive mindset every day."
Are you struggling with your performance on the course? Get in touch and we can help you achieve your golfing goals.
Danus has build a successful career in Greenkeeping


Congratulations to BSI graduate

Danus Kruger

on his appointment as Head Golf Course Superintendent at Krugersdorp GC. Danus completed both our PGA Diploma and Greenkeeping programmes for a well-rounded education in the golf business.

After graduation he was employed at Golf Data, which is South Africa's leading golf course design, construction & maintenance company. There he gained two years of invaluable experience working at Steyn City before this appointment.
If you dream of pursuing a career in golf with international opportunities, then the PGA Diploma or Greenkeeping programs at BSI are the perfect college options for you. Contact us to start your journey.
Improve your golf from home!


With home isolation becoming the norm around the world, here's the first in a series of videos from our coaching staff on how to effectively practice at home. Michael Balderstone shows you an easy drill to check and train your backswing body motions;
Why not give it a go? Feel free to share your feedback and improvement journey in the link below.
Follow us on social media!