The official golf bodies in South Africa (PGA of South Africa, Golf RSA, Club Managers Association of South Africa, and Sunshine Tour) have been lobbying government to allow golf facilities to re-open as of May 1st. They have been granted a meeting with the Minister of Sport on Thursday this week to put the case forward. Hopefully we can return in some form or other as soon as possible. In the meantime, our staff are busy supporting our students as described in last week's newsletter, and remote coaching is available for anyone else who is in need of some technical assistance.

International Opportunities
We pride ourselves on the international opportunities that we provide to our students and graduates. Over the years, we've developed many associations around the world to facilitate such opportunities. Here are three examples;



Frenchman's Creek Beach and Country Club, Florida, USA



We've had at least seven graduates gain employment at this upmarket gated community in Palm Beach Gardens, Florida over the last few years. The community boasts two golf courses amongst other facilities, and the graduates get to learn about service levels that they will never have imagined before. We had two PGA Diploma graduates working there before lockdown, with another one working not too far away at Boca Raton Country Club. The CEO of Frenchman's Creek Mr Goswami visited BSI in February to talk to our 3rd year students about working there next year.

Graduate Chris Hardy
at Frenchman's Creek with
Louis Oosthuizen
Mr Goswami at the BSI campus



Julian Krinsky Camps & Programs, Philadelphia, USA
I worked at Julian Krinsky's for two years from 2002 to 2003, just before setting up BSI (first known as TGSE). We have been sending students over to Philadelphia every year since we started presenting the PGA Diploma in 2008, for eight weeks of coaching and life experience, with dozens of students benefitting in that time. JKCP is one of the largest holiday camp operators in USA, and the golf section is very popular. Unfortunately, the three students who were selected to go this year will miss out due to lockdown restrictions forcing the programme to close for the season.
Club Med, Asia
Three of our graduates have worked at Club Med Bintan Island in Indonesia and one of those, Robert Uren is now the Assistant General Manager at Club Med Maldives. Through Robert, we are forming an arrangement to provide three BSI graduates per year the opportunity of coaching positions at Club Med resorts in Bali, Phuket and Bintan Island.
If you also want to open up worldwide opportunities within the golf industry for yourself or your son/daughter, then
click below
to start the enrolment process.
Heinrich's journey of success


Heinrich Prinsloo
is a 2nd year PGA Diploma student. He was a pretty decent player when he joined us, averaging 74.50 in his 1st cycle last year. Over the course of the past 12 months, Heinrich has managed to reduce his average to 71.40, improving in all key performance areas with the work he's done with the coaching staff. His figures are now very close to tour average, with more than 18 months left of his programme to improve further. We're really enjoying being part of Heinrich's journey.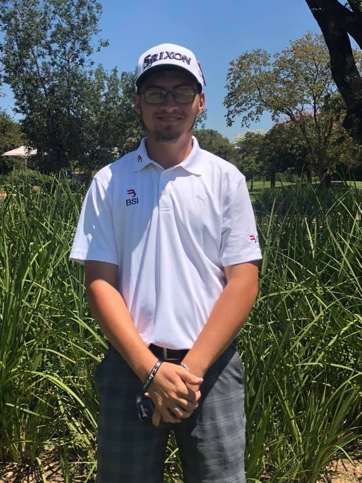 Heinrich Prinsloo

The PGA Diploma provides three years of elite performance golf training as well as an internationally recognised qualification to thrive in the business of golf. Spaces for 2021 are limited and already filling up.

Carl Nebbeling:




Owner, Quick Golf



Carl graduated in our PGA Diploma class of 2016. He completed his practical work hours at Magallies Park in Hartebeespoort, before landing the Head Golf Professional position at Eye of Africa Golf Estate. At the time he was the youngest in the country to hold such a position. Late last year he started his entrepreneurial journey, opening Quick Golf, an indoor golf facility in the South of Johannesburg, offering coaching and club fitting.

Here's what he had to say about his BSI journey;


"Thank you BSI for laying a great foundation and giving me the opportunity to achieve what I have done to date. I highly recommend BSI to anyone looking to enter the golf industry.

If you dream of pursuing a career in golf with international opportunities, then the PGA Diploma or Greenkeeping programmes at BSI are the perfect college options for you. Contact us to start your journey.

Get a grip of your game
Quality golf starts with a solid pre-swing position, and no factor is more important than the grip. He's a simple analogy to help you achieve the optimal grip pressure;