On the tee with Trevor



In winning ways





Carina Theron

won the

Seniors Ladies Championships

that was held at Bethlehem over the weekend. Congratulations Carina!


Publunch

Incredible food available during the pub lunch, with a 200g Cheddamelt Sirloin Steak for

R70

, or enjoy the beef and reef basket for only

R90

.
Bridging the gap



We're excited about the new developments underway. A big thank you to Raubex, who has made it possible to rebuild the bridge! The rain can no longer stop us from playing our beloved sport.
Saturday the 15th of February

is a B.B.S, sponsored by NTT Nissan.

The Second round of the 2020 Windhoek pairs takes place on
Saturday the 15th of February.

Wednesday the 19th of February

is an I.P.S we also have the Seniors joining us.



Friday the 21st of February is the Alec Levin Golf Day.



Saturday the 22nd of February is an I.P.S sponsored by Distell & Alec Levin. We also have the Alec Levin Foursomes in the morning and afternoon.

Sunday the 23rd of February

will be round 3 of the Alec Levin Foursomes to be followed by social golf.



Wednesday the 26th of February is a Combined Stableford, co-sponsored by Kloppers.

Saturday the 29th of February and Sunday the 1st of March
we will be hosting the Free State Closed Championships. Please note that the course will be

closed on Saturday

to all players except those participating in the championships.

The Alec Levin Foursomes
Bookings for The Alec Levin Foursomes is
now open
. Please contact Colin Sorour on
082 990 7175
or
email him here
to book your team. The Foursomes takes place on
Saturday, the 22nd
of February
(36 holes) and
Sunday, the 23rd of February
(18 holes).
Great prizes up for grabs, both
Gross and Nett
.
New Year, New Rules
HNA Update




Please take note of the important changes that have come into effect as from the 1st of October.



As part of the transition to the

World Handicap System

, we will be changing our maximum score allowed per hole, effective from the

1st October 2019

, to a Net Two Over Par (sometimes referred to as a Net Double Bogey).

The current method of determining your maximum score for the hole is a maximum of 2 over par, unless you have two Course Handicap strokes on a hole, in which case you must enter a 3 over par.

From the 1st October 2019, the maximum score on any hole for your Handicap Score will be a Net Two Over Par (or Net Double Bogey), which is equal to Zero Stableford points.

(Note: a net score on a hole is your Gross Score less any Course Handicap Strokes you have on that hole, while a Bogey is a 1-over-par score.)





Example:


If a golfer has a Course Handicap of 18, they get 1 handicap stroke per hole, so they must enter a maximum score of 3 over par on any hole where they blow out. If a golfer has a handicap of 9, then on stroke holes 1 to 9 they must enter a maximum score of 3 over par on those holes and, on stroke holes 10 to 18, a maximum of 2 over par.

If you are in any doubt about maximum scores, please ask your club to assist you. Alternatively, you can enter your actual gross score on each hole on your HNA Phone App, the club terminal or at www.handicaps.co.za. The system will automatically adjust your score to your maximum allowed on a hole according to your Course Handicap when you press "Enter Score".

The effect of this change to the maximum score allowed on a hole will result in Handicap Indexes, on average, going up. However, the simultaneous change of the Handicap Calculation to the average of the best 8 of the last 20 scores on the 1st of October (as covered in this previous newsletter), should ensure that the overall effect on your handicap over time will be minimal.



No more preferred lies/placing from 01 October 2019:


Preferred lies/placing will only be in play should the golf officials or tournament committee deem a certain area on the fairway as GUR and allow preferred lies/placing for a day or a season.

It has been decided by the Committee of Bloemfontein Golf Club that we will continue with placing until such stage that the fairways are good enough to warrant no preferred lies.

It is important to note that if it has not been communicated to you that there are preferred lies/ placing in certain areas, you assume that there is no preferred lie/placing.



Please take note:


Due to the installation of a new telephone system, we have dropped one of our incoming lines. The only landline number we currently have in use is:

051 4470906

.
Treat yourself with a festive breakaway
Go on holiday without breaking the bank

Make it a family activity



Pack in your whole family for a grand day out on
the course every Sunday!

Stella Artois Friday Club Draw


The next draw will take place on

Friday the 14th of February.



The roll-over draw has been replaced with a 50 ticket draw at R10.00 per ticket. The winning number drawn, will win 50% of the value of the numbers sold, and 6 Stella Artois beers.

Enjoy a lifetime of golf



Through these tough economical times, we at the Bloemfontein Golf Club have started implementing affordable ways of paying your annual membership fees. We have a monthly debit order facility that has been very successful.

Please give either

Lodia

or

Carla

a call at

051 447 0571

, who will assist you in renewing your membership, or to become a new member.

14th February

: Roland Klopper


15th February

: Johan Coertzen, Gys Botes


17th February

: Werner Scheepers, Marius Eksteen


19th February

: Johan Grobberlaar, Jacobus Wessels
Who's been winning at BGC?
Saturday, 8th February
B.B.B.B, kindly sponsored by K.W.V
1st with +10 points was Willem Brummer & Christo Rothman
2nd with +8 points was Reg Krohn & Dudley van Aswegen
3rd with +7 point was Hansie Hough & J.B Fichardt


NTP #4

– Steven Mursion


NTP #8

– Chris Barr


NTP #11 – J. Marais
NTP #16

– Rogder Malan



Wednesday, 12th February
First round of the Stella Artois Business League, kindly sponsored by Lindsay Saker
1st with 96 points was Red Oak
2nd with 91 points was Nexia SAB & T
3rd with 90 point was New Shop Creations



NTP #4

– Pierre Grobler


NTP #8

– Albert Humphries


NTP #11

– Paul MClaren


NTP #16

– Alev Levin
Unlock extra distance


More important than swing speed is how that speed is transferred to the ball.

Solid contact is all important
Just half an inch off-centre can cost you up to 10-15 metres with your driver. That can be the difference between carrying a fairway bunker and being plugged in one. You're actually better off squaring the club with a lower clubhead speed than mishitting with a higher clubhead speed. We can get you closer to the centre.
Come in for a fitting >
No metre untapped
There are thousands of fitting configurations.Let's find your ONE, so you can get every metre you are capable of.
Contact us >
Four reasons why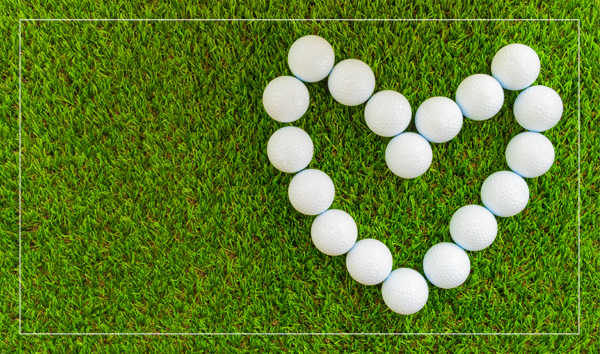 One of the best parts of our jobs is getting to spend a couple of hours out on the course with a member or golfer we don't yet have a relationship with.

At the end of 9 holes that's another golfer who we understand a little more about. And that means it's another golfer who we can introduce to a better golf game, to a fun event they didn't know about, or to another fun group in the club.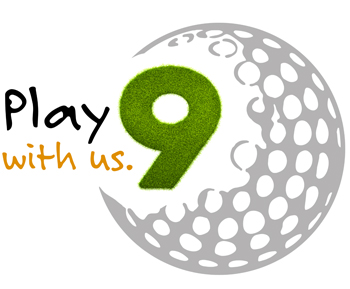 Discover a better experience
If you'd like us to reach out and see if we can schedule 9 holes with you (and perhaps a couple of other members), then please let us know.

Connect with us >
This mail was sent to {{contact.contact_email}} by Trevor Kitching and is provided as a service for the members and guests of Bloemfontein Golf Club and the customers of the Bloemfontein Golf Club Pro Shop and has been supported and sponsored by advertisers in this mail and my partner suppliers:




RetailTribe: Unit 8, Blaauwklip 1 | Blaauwklip Office Park | R44 | Stellenbosch | South Africa | +27 (0)21 880 2693