Greetings from
Paul and Steve
Welcome back to our latest newsletter

As the Coronavirus begins to shutter much of the sporting world, as well as the majority of our social gatherings, we wish to assure you that our business will be running as usual. However, we have taken the necessary precautions, as per government regulations, in order to protect you and our employees.

We are dedicated to complying with the highest standards of sanitation, across all touch-points of our services. Our greens are looking lush, on account of the good rains we have been having – this comes as great news for our recreational golfers. Schools are temporarily closed with efforts to curb the scourge of COVID 19. This is the perfect opportunity to encourage kids to participate in safe sporting practices. We have taken the recommended measures for their safety, such as disinfecting the clubs and balls beforehand, as well as placing sanitizers all around our facility.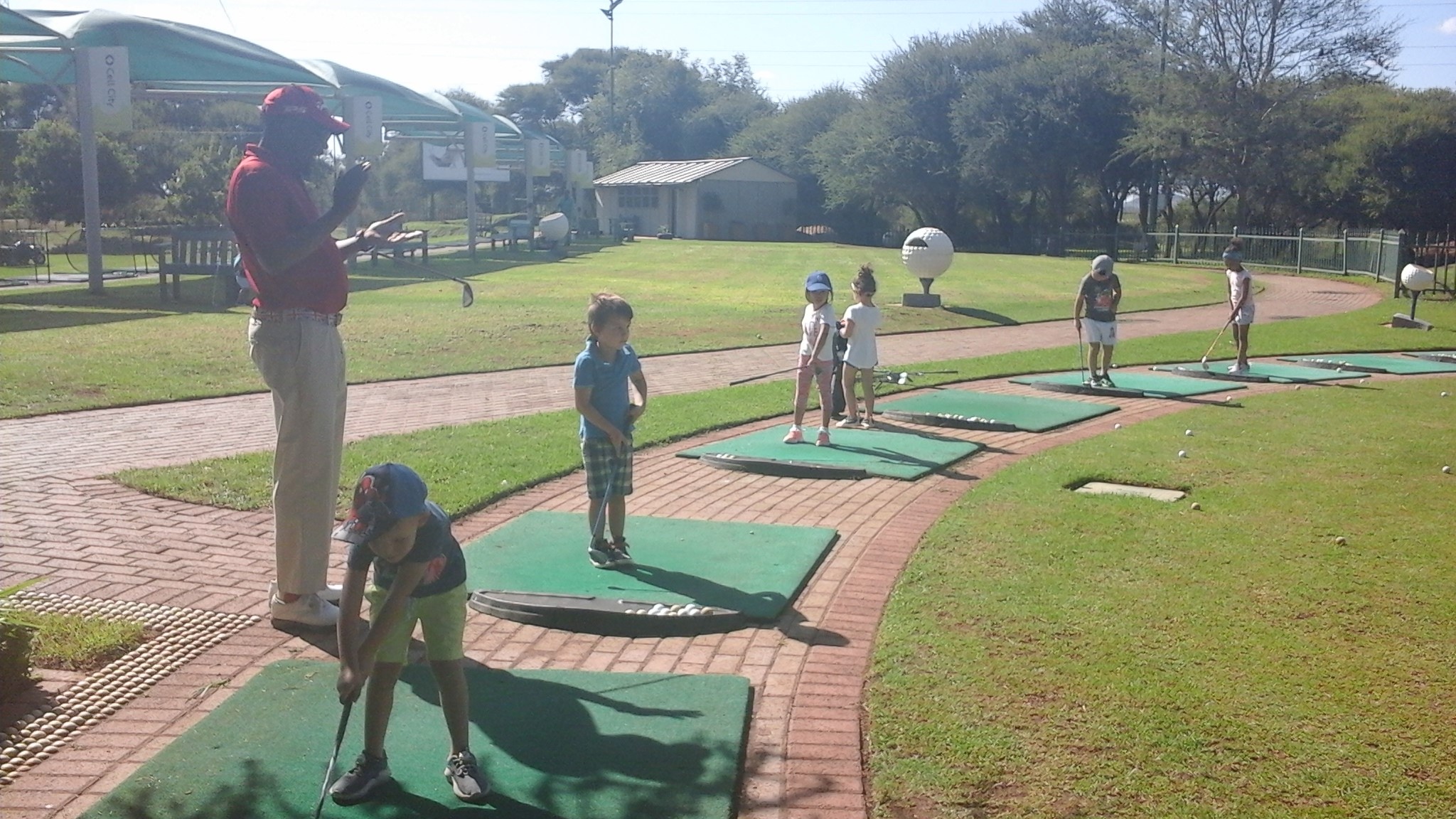 Our young stars are shining bright




In the last two weeks, we have had the pleasure of hosting the below companies:



Ministry of Basic Education, MRI, Debswana, FNB, Old Mutual Botswana, Total Eclipse, Botswana Life, BITRI, Equal Plus, BOFINET, Ministry of Environmental Affairs, Alexander Forbes, Aupracon, BURS, UNDP, BSB, Lebone College, Aqualogic, Imperial School of Business, Dow Academy, Junior Medics, CIPS, Twinco Enterprise, BTC, Ministry of Finance, University of Stellenbosch (USB), Hollard Botswana, Boleng Training Consultancy, Pacific Institute and SDK Digital Lab.

Your continued support is valued, and we wish to assure you that we are adhering to government regulations, regarding large gatherings. Our conference rooms come fully equipped, and we offer full-day and tailor-made packages to suit your needs. Speak to us for a quote.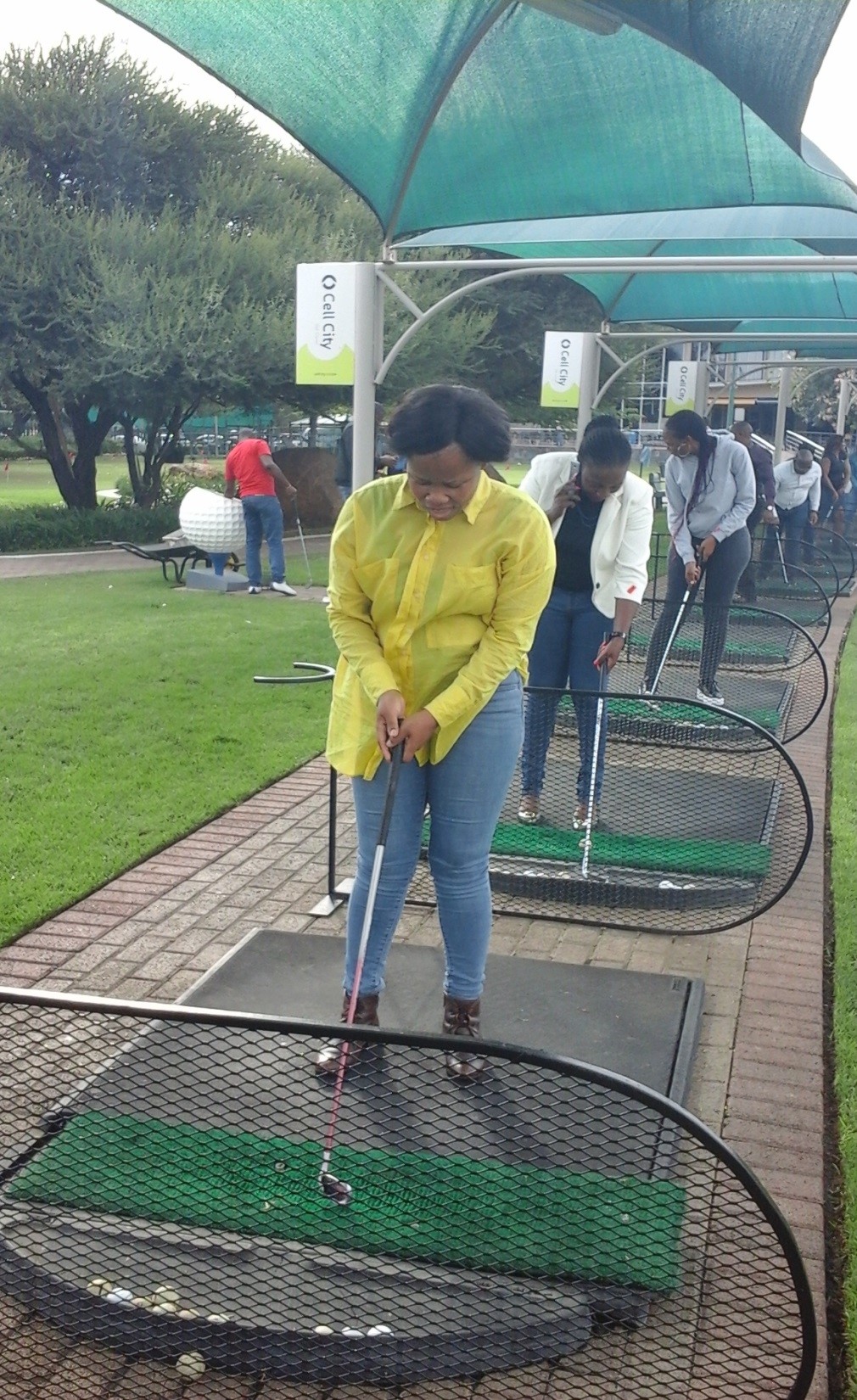 BURS Conference guests hitting a few balls
Create small moments of happiness


But the golfers play on – they don't seem to be affected as much, as they are incorrigible. Our

Junior Clinic

continues

every Saturday

morning. Rest assured to the parents, that we are exercising caution. Due to the fact that golf is a solo game, this should sit well with parents.

Our

Corporate Golf Membership specials

are still on. While travel is limited at the moment, take this time to network locally with a game of golf.

Please contact our marketing team at

marketing@bluetreegolf.co.bw

or Excel Golf for our weekly golf activities.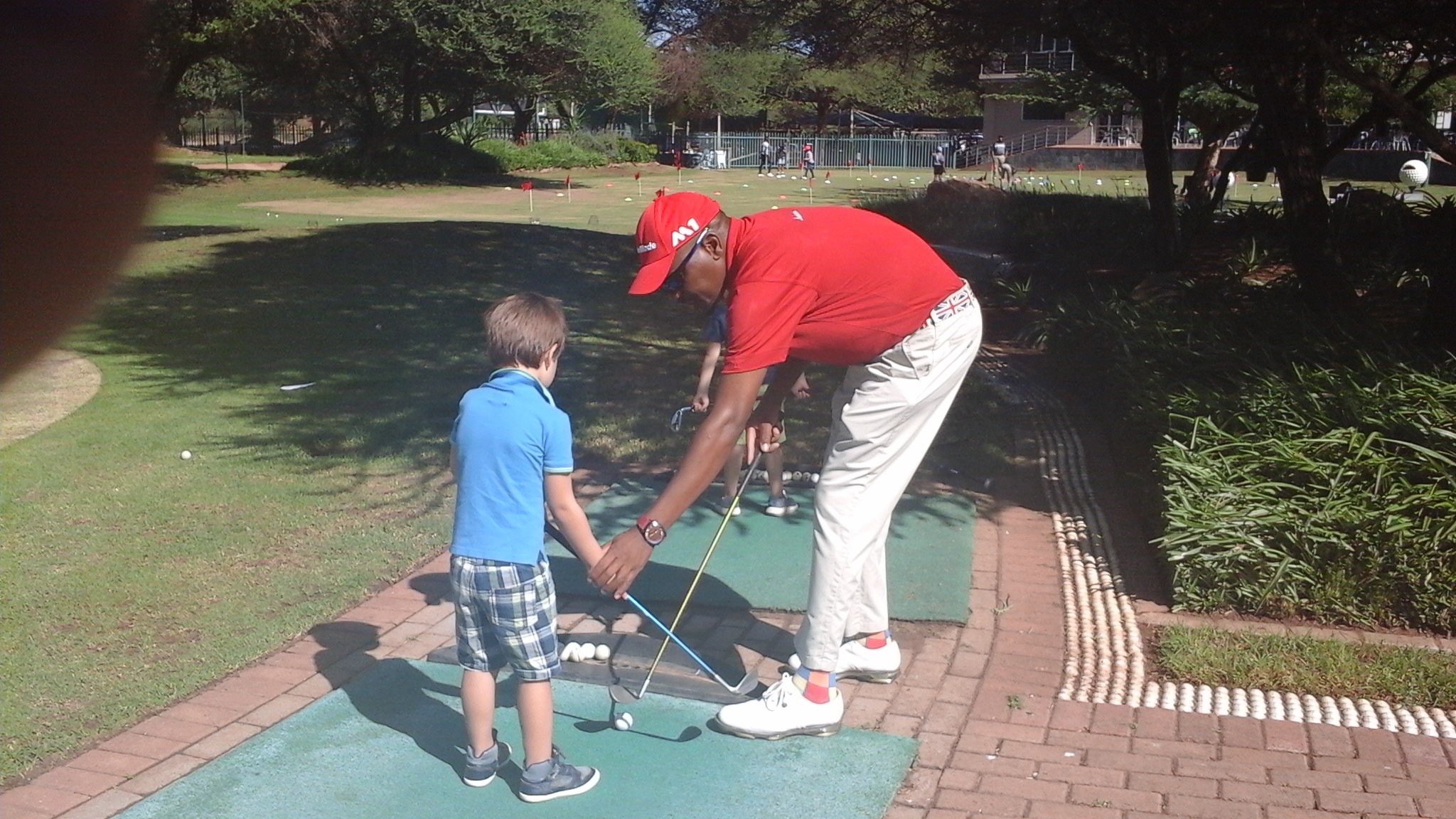 PGA Golf coach making a demonstration

Variety is the name of the game


Visit our Pro Shop for various golf accessories. New in stock is our range of branded caps. Don't forget to visit our Shop to view samples of our apparels for your next golf day event. Available brands are

Rhode Island, Ernie Els Collection, Gary Player, McLaren and adidas

.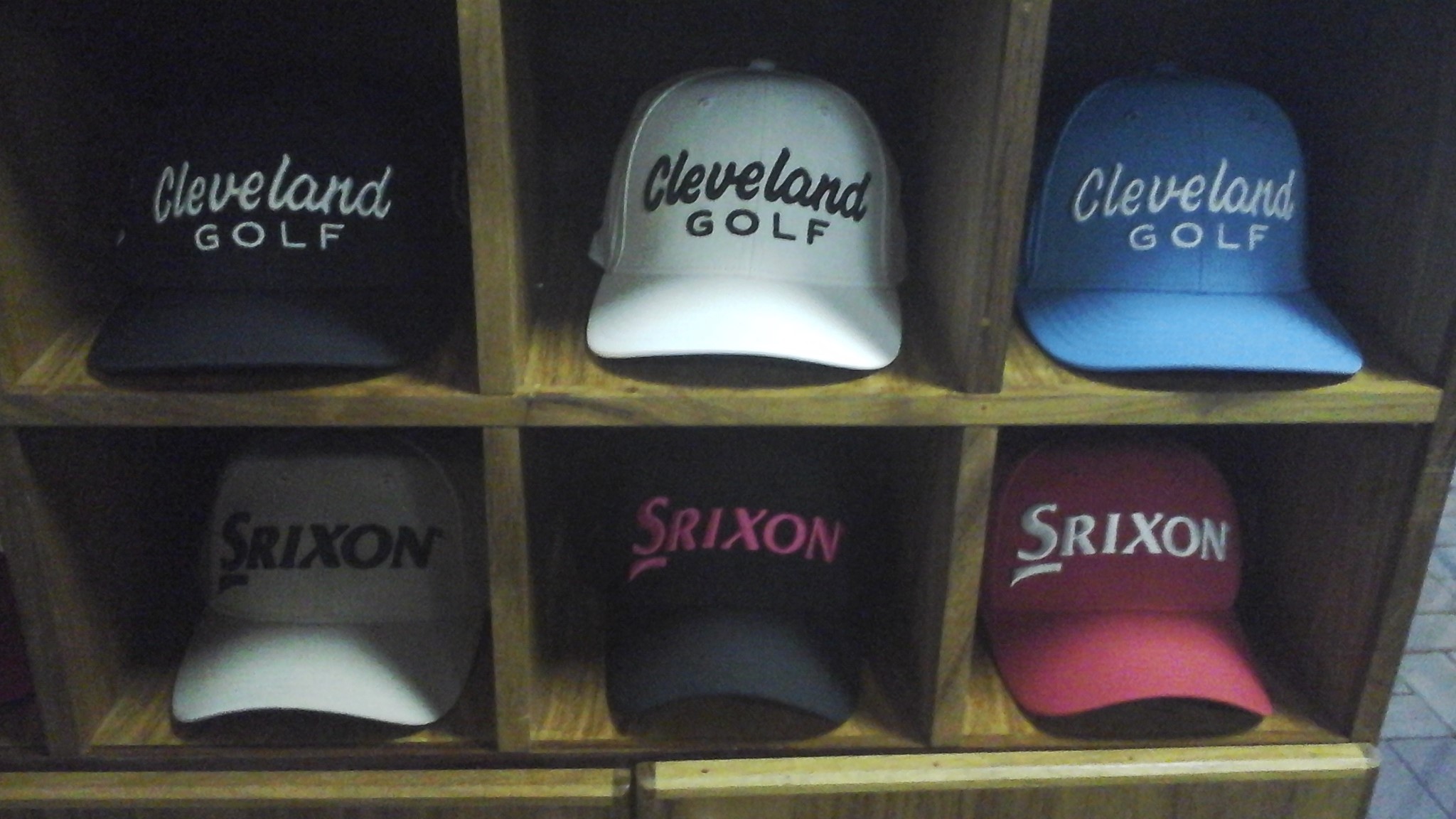 Newly arrived stock
Contact details:
Tel:
3935336 / 3935309
Email:
proshop@bluetreegolf.co.bw
Where the food is as good as the people
We believe that our restaurant is still the best in town, for a great meal and even a special event. We are regularly disinfecting surface tops, kids play areas and taking into consideration the required numbers for gatherings, as well as the correct spacing in between. We can tailor-make your event to suit your needs. Come and speak to us for your next event. We are well known for our affordable event prices.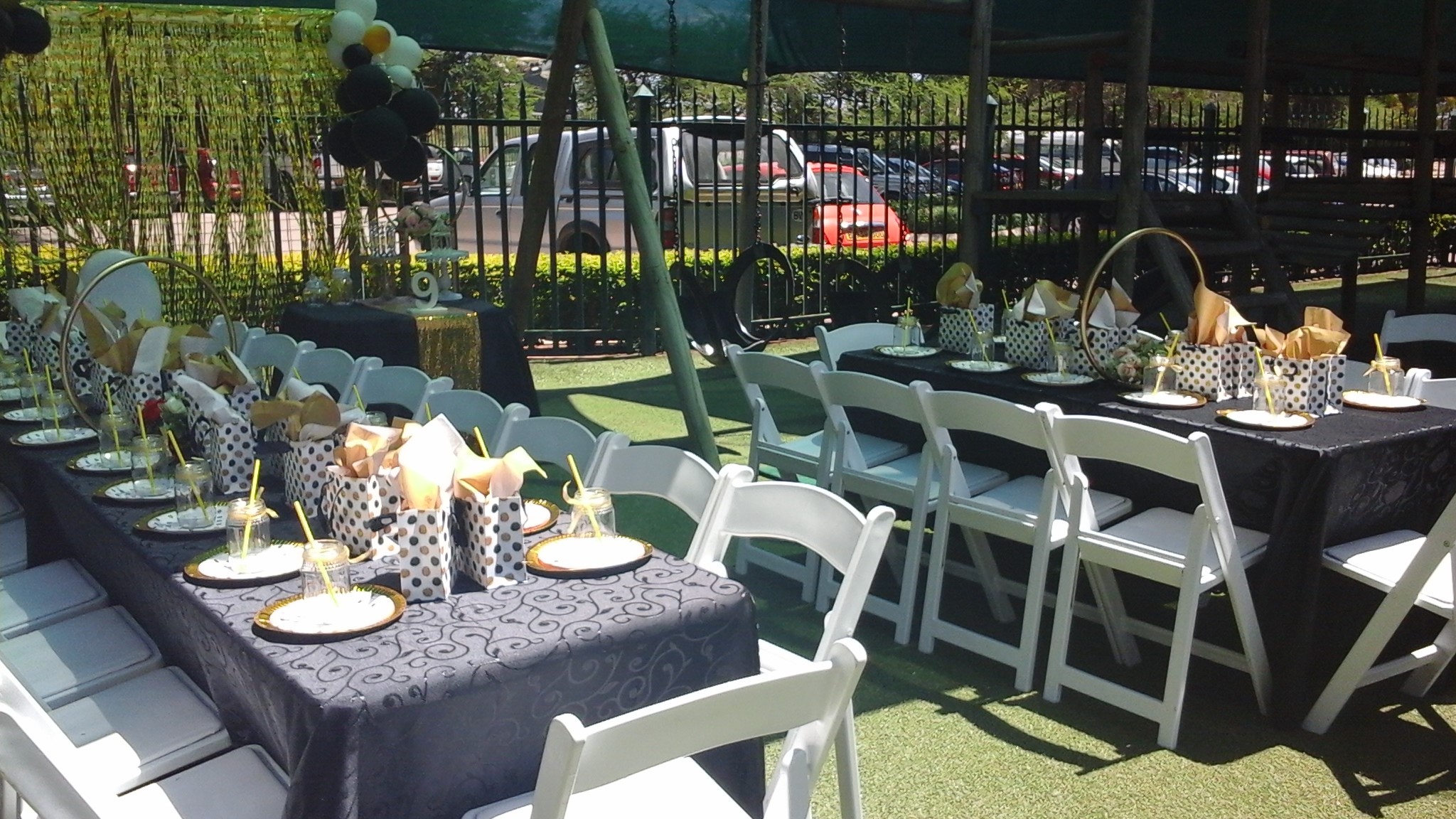 Kiddies party
For any bookings and enquiries regarding our restaurant, please contact Jo Nunn.
Email:
restaurant@bluetreegolf.co.bw
Tel:
3935 336 / 71447299
Join the community
Follow the link below and be part of the golfing community. Why not share your own Bluetree Moment with us via our Facebook page!
Best regards from the entire Bluetree team. Until next week!
Paul and Steve