We've got another jam-packed newsletter for you again this week, reflecting the busy day-to-day activities at BSI. Look out for the new

Special of the Week

feature, where we'll be highlighting at least one special offer every week. You'll also learn how to recover better from the trees this week's Performance Tip.

Who was crowned champion?
We hosted a
72-Hole Championship
last week for our PGA Diploma students, the 2nd of our four 'Majors' each year.
Last year's Order of Merit winner,
Reece Mckain
won with scores of 74,70,72,68 for a 4 under par total. We played two rounds on each of the East and West Courses at Royal Johannesburg & Kensington GC. As well as winning 23,000 Order of Merit points, Reece collected a Cleveland Wedge, kindly sponsored by Srixon Golf SA.
Click here
to watch the winner's interview.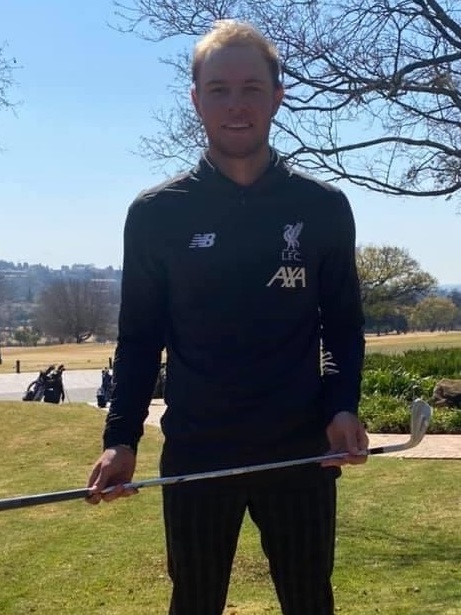 Reece Mckain
In our
Junior Academy
section,
Bernard Meyer
won the BSI Junior Medal on 31st July with a score of 76 on the East Course at Royal Johannesburg & Kensington GC.
Click here
to watch Bernard's post-round interview.
In our
Global Medal
, Junior Academy student
Michael Wallace
won with a round of 75 at his home club of Royal Harare GC in Zimbabwe. The Global Medal is played between those of our students who are not able to return to South Africa at the moment. The players can choose any course in their area that is at least 5,500 metres long and play under strict medal conditions.
Click here
to watch Michael's interview.
| | |
| --- | --- |
| | |
| | |
| Bernard Meyer | Michael Wallace |
| | |
A big shout out to
Srixon Golf SA
for their continued sponsorship of our Tournament prizes and Order of Merit. The next time you're buying golf balls, gloves or clubs please have a look at the Srixon range. They have great models to suit all types of player.
Order of Merit
Here's the latest Order of Merit standings, with
Daniel Nduva
and
Regan Gay
still out in front.
Performance Audit – 30% off during August!
For competitive players, a Performance Audit is an important exercise to identify areas in most need of improvement to reach individual goals. With this knowledge, players can bridge the gap with a focused training plan. With this enforced break in the competitive schedule, it's the ideal time to reflect and prepare for the rest of the season.
The Performance Audit includes:
• Analysis of Competitive Statistics (player to supply stats, if not readily available)
• Performance & Training Questionnaire
• Gap Analysis
• Consultation with PGA Master Professional, Michael Balderstone or BSI Mental Coach, Mark Fairbank
• Recommendations Report
Let your child experience a whole new game
Join us for our 3-day Kids Camps during August. We normally charge R750 for the camps, but with most kids off school for the month, we've decided to provide a breather for the parents at an affordable rate during these times. The fresh air and wide-open space of the golf course is one of the safest places at the moment. COVID-19 safety protocols in place.
What we can learn from Stuart's golfing jorney


Stuart Smith
from Botswana graduated from our 3-year PGA Diploma class of 2010 and our Academy Programme (full-time elite training) in 2011. During that time he reduced his stroke average from 83.38 to 68.33. He also gained coaching experience in USA as part of our practical component. In 2012, he turned professional and gained his Sunshine Tour card, where he spent 7 years competing.
In 2019, he decided to take a break from competing and concentrate on building a career in the industry. Armed with the knowledge and experienced gained with the PGA Diploma, he became Operations Manager at the World Of Golf in Johannesburg. Earlier this year, he moved to a coaching position at Randpark GC.
Here's what Stuart had to say about his experience at BSI;
"The best things about the academy were being able to play competitively every week in both Strokeplay and Matchplay formats. Representing the academy in team events like the university championships. Having a professional coach in every level of the game e.g. short game, long game, fitness and mental.
Having unlimited access to the facilities 7 days a week with the opportunity to be play on two very different golf courses. Not just about the playing but also about the sportsmanship, course etiquette and the rules of golf.

It has definitely opened up many opportunities in the golfing world around the globe and still does to this day with all current and past graduates. By choosing what you want to do through BSI, which could be the business of golf or Professional playing there are many programmes that they offer to help either option in the direction that you feel is right for you. I wanted to study as well as play but I really wanted to give it a shot on tour first to see what I could achieve as a playing professional. The more I've been around the game the more I've been able to learn."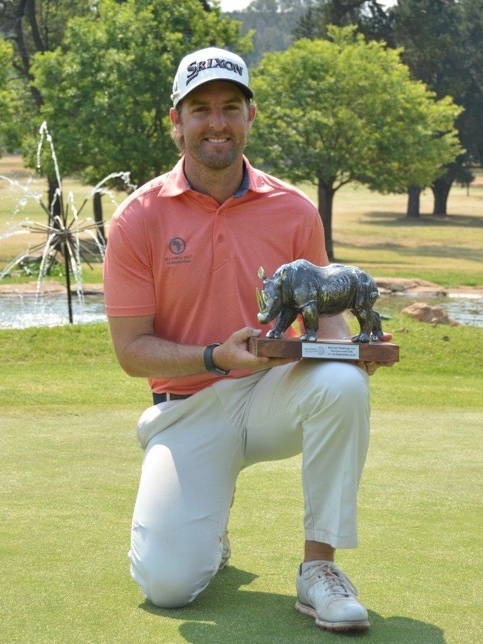 Stuart Smith
If you dream of pursuing a career in golf with international opportunities, then the PGA Diploma or Greenkeeping programmes at BSI are the perfect college options for you. Spaces are limited. Contact us to start your journey.
Course strategy
Recovery shots by Michael Balderstone
Here's some great advice to help you recover better from the trees to improve your scoring, even after a poor drive.
Play with a Pro Experience
Book a round with a Sunshine Tour Player
Through the
Play with a Pro Experience
, you can now book a round of golf with a Sunshine Tour player. Golfers can choose from our growing portfolio of Sunshine Tour and Ladies Sunshine Tour players and book 18 holes with them. We now have 22 Pros available across Gauteng, Western Cape, Southern Cape, Kenya and Eswatini. A portion of the fees goes to the
Golf RSA COVID-19 Caddie Relief Fund
.
It's a great experience for you and your buddies to share the costs, or ideal for a small and intimate corporate event with key clients or staff. You'll also be helping our players during this enforced break from tournaments. It's a fantastic time to catch them without having to wait for a break in their schedule.
Click here
to choose and book your first Pro.