We're delighted to get the go ahead to host our annual fundraising golf day on 22nd October on the East Course at Royal Johannesburg & Kensington GC. The event is organised each year by our 3rd year PGA Diploma students as part of their practical assessment.

We're equally delighted to announce the

OG Molefe Foundation

as a 50% beneficiary of the event, alongside the BSI Bursary Fund. OG is a presenter on SuperSport, and has set up a wonderful initiative in Soweto that provides golf practice facilities and after-school education for local youngsters. With our bursary fund providing scholarships for full-time sports training and education programmes, the funds raised from the golf day will benefit many youngsters at grassroots and some top performers at a higher level.

We'd love for you to join us on the day for an enjoyable experience. Our students promise to set up the East Course in a user-friendly manner. Any hole sponsorships would also be most appreciated as we aim to raise as much money for the worthy causes as possible.

Mohit made his dreams come true


Name:
Mohit Mediratta
BSI Programme:
PGA Diploma (Class of 2015)
Current Position:
Professional Golfer on the Sunshine Tour, MENA Tour, Safari Tour. Coach at Sigona GC in Kenya.
Here's what Mohit had to say about his experience at BSI:
"BSI provides 5-star coaching, playing opportunities and a 5-star programme that allowed me to study and play golf at the highest amateur level. I also made friendships for a lifetime.

The PGA Diploma opens a lot of doors to get into the Golf industry. This is currently helping me when coaching. The golf program is the best in South Africa and gave me the platform to launch my career as a Professional Golfer. The coaches are well trained and made me believe that I could pursue the sport as a career. The day to day trainings has instilled a certain discipline into my life which I lacked. They encourage proper work ethic as well as helping me grow into a better human being off the golf course.

BSI gives a platform to enter the golf industry as a qualified member of the PGA of SA as well as being a playing Professional Golfer. The qualification is a huge asset to have in the current situation."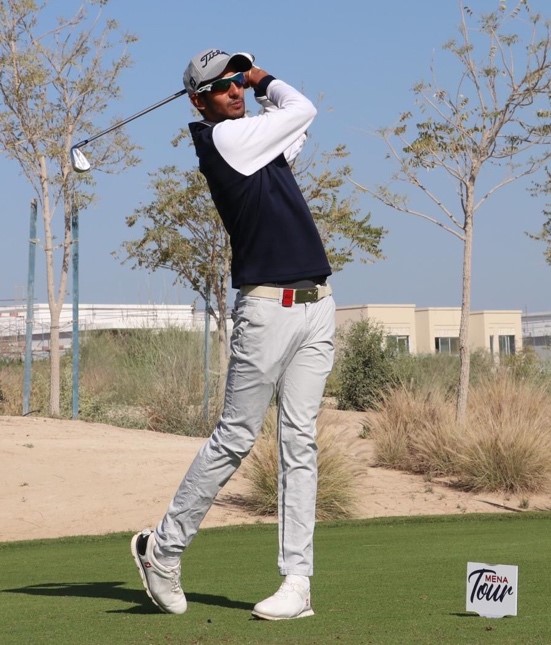 Keaton Slatter
Contact
info@bsisports.com
to apply for this prestigious programme. Limited spaces available for January 2021 enrolment.
Hit your driver further
Here's a simple drill to help your increase your driving distance even if you don't increase your clubhead speed.