Congratulations to

Heinrich Prinsloo

, who came out on top in our Premier medal last week with a score of 67 on the West Course at Royal Johannesburg & Kensington GC.

In our Junior Academy section,

Regan Gay

won the BSI Junior Medal with a score of 68 on the West Course at Royal Johannesburg & Kensington GC.

In our Global Medal, Junior Academy student,

Titouan Tregouet

won with a round of 72 at Golf Club de Bourbon on Reunion Island. The Global Medal is played amongst the BSI students who are not able to return to South Africa at the moment and are following a remote training and learning programme.

| | | |
| --- | --- | --- |
| | | |
| | | |
| Heinrich Prinsloo | Regan Gay | Titouan Tregouet |
| | | |
Achievements that deserve to be bragged about
Personal bests on Friday were achieved by
Justin Li
(77),
Ethan Joseph
(89) and
Stacey-Lee van Gent
(89).
National PGA Coach of the Year
What an honour!
A few weeks ago, we announced that
BSI Coach, Martin Briede
had won the Gauteng Central PGA Coach of the Year Award for 2020. Well, we're even more delighted to announce that he has won the National PGA Coach of the Year Award, which is voted for by the national PGA Membership. We're blessed to have Martin on the BSI coaching staff and mentoring our students.
Another International Success
Theo is ready to take on Canada
PGA Diploma graduate,
Theo Tanski
has recently moved to Canada to take up a position as Associate Professional at Northview Golf & Country Club, a 36-hole Arnold Palmer designed facility in British Columbia near Vancouver. The golf academy where Theo is coaching boasts some of the best golf experts in Canada on its staff.
PGA Diploma & Greenkeeping
Make your dream job in golf possible
We have an Open Day coming up on
Saturday, 7th November
for our PGA Diploma and Greenkeeping programmes at the BSI Campus at Huddle Park. Both courses offer a gateway to an international career in the golf business, as well as providing elite performance training to get you to your full potential and a chance of a playing career.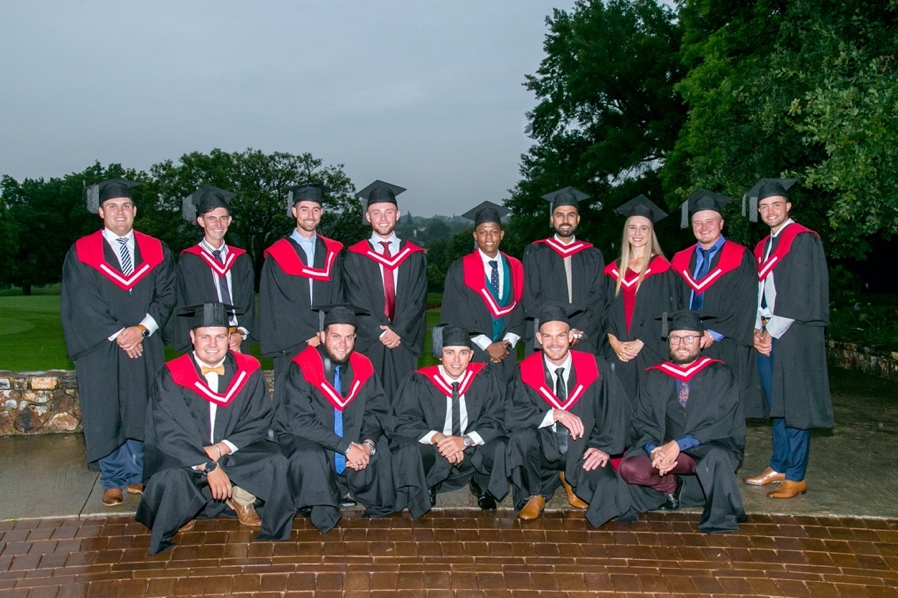 To join us on the day, meet the team, find out more about the programmes and hear directly from the students, please contact

info@bsisports.com

to RSVP. Limited spaces available.
Par 18 Practice Game
To get the most out of our practice, we need to replicate the on-course experience as much as possible.
Key ingredients for this include:
1. Gamifying it with a score or target to make it competitive.
2. Include pressure and consequences.
3. Randomise the shots.
4. Replicate the environment.
Here's below is a great practice game named Par 18 that you can play with or without a partner to improve your short game.
Select in turn, nine different positions around a short game area from which to attempt to get up and down. Alternate between easy, medium and hard positions to provide variety of difficulty. Choose at least two positions out of the bunker. Focus like you would do on the golf course, holing out each time with your putter and keeping score. Level par would be 18 strokes in total. 21 strokes is approximately tour average ability. Play this regularly and you'll get great feedback on where your short game is, and I guarantee it will improve in the process.
Follow us on social media


Thank you to our sponsors!