Dean wins with an impressive personal best


In our Junior Academy section,

Dean Herbert

won the BSI Junior Medal with a score of 71 at Huddle Park. This was a personal best for Dean, a feat also achieved by

Angela Fang

with 82.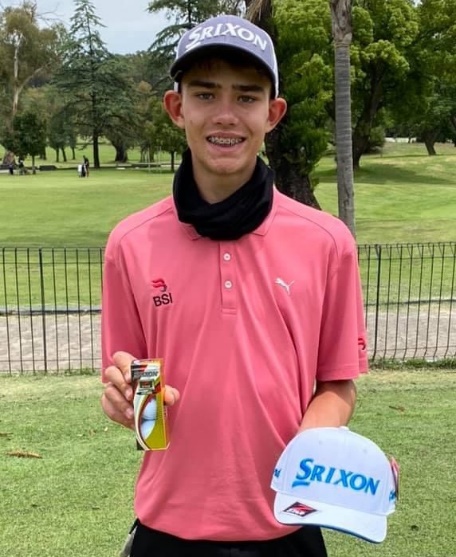 Dean Herbert
BSI Students Raise R30K in Golf Day
Playing the game for a good cause
Our 3rd year PGA Diploma students recently hosted a Charity Golf Day at Royal Johannesburg & Kensington GC and managed to raise an impressive
R30,421
on the day.
Organising the event forms part of the practical assessments they have to pass in order to graduate. The funds will be split between the BSI Bursary Fund and the OG Molefe Foundation. Through both causes, the money will go towards providing sports training and education for those in need. Congratulations to the students. We're very proud of the amount raised during such a tough year.
More Practical Assessments
Putting knowledge into practice
In addition to organising the golf day, our 3rd year students have had to pass practical assessments in custom fitting and coaching in the last week. The idea is to ensure that the student not only have the classroom theory behind them, but can also put the knowledge into practice with real-world skills. Thus, they are able to provide value to employers and clients in the golf business straight away. This is one of the reasons our graduates are in such demand from the industry and are able to find work across the globe.
Student Testimonials at the Open Day
Great times, great people and even better golf!
Our Open Day last week was a great success and spaces are filling up fast for our PGA Diploma programme. You can get a taste of the day below, with some of the students talking about their experiences at BSI. We'll post more student feedback next week.
Contact
info@bsisports.com
to apply for this prestigious post-matric programme. Limited spaces available for January 2021 enrolment.
How to cure the shanks
BSI Golf Coach,
Christopher Wright
provides a simple drill to help you cure the dreaded shanks.
Follow us on social media


Thank you to our sponsors!